TMZ: Oscars DJ Questlove Shares His One Regret From This Year's Ceremony – Here's What It Is
The 2021 Oscars was a night filled with memorable moments, but for the show's DJ, Questlove, he left with one regret. Read on to find out what it is!
DJ Questlove was the man behind the deck at the 2021 Oscars, but while the 50-year-old thoroughly enjoyed playing at the event, he also has some regrets.
Speaking to TMZ, Questlove explained he regrets he could not shoo away award winners who took too long to finish their acceptance speeches.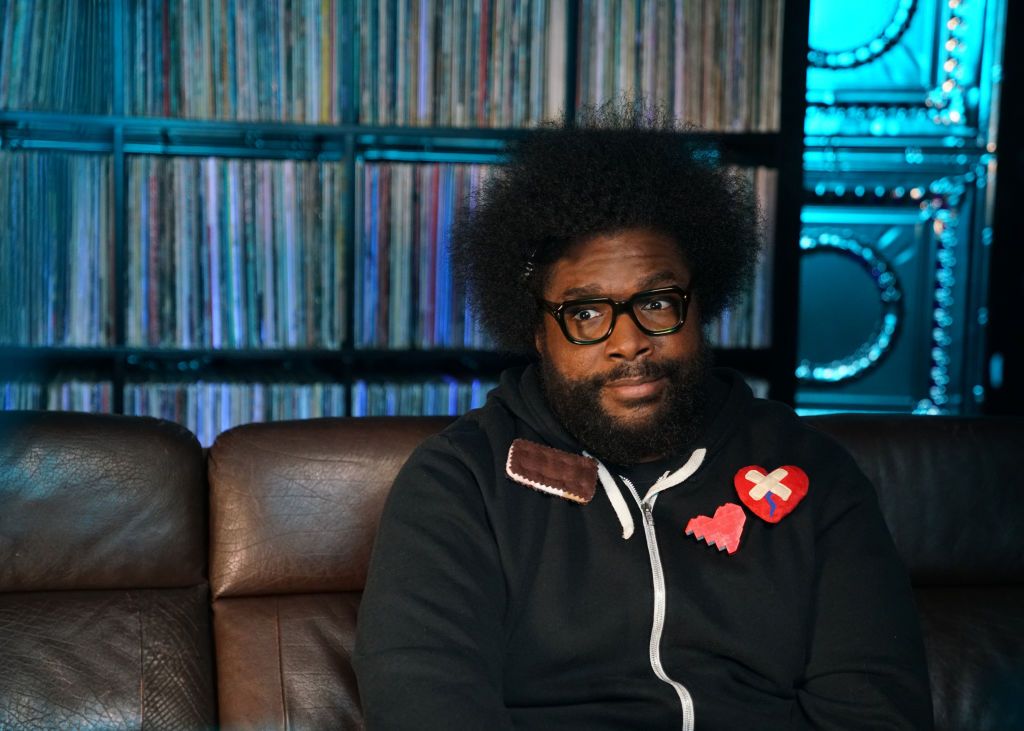 According to him, Oscars producer Steven Soderbergh instructed him to refrain from playing any form of end-your-speech music for awardees who took forever with their speeches.
When Questlove was first asked to Deejay at the Oscars, one of the first things he did was compile his walk-away songs, but sadly, his plan was thwarted by Soderbergh.
Nonetheless, he had the time of his life at the event, playing songs from his fantastic playlist and giving an overall perfect sendoff to winners after their speeches.
Questlove, and his gold Crocs, have arrived to the 2021 #Oscars red carpet https://t.co/JxHhTRdpzD pic.twitter.com/Ho7c7FZyJH

— Vogue Magazine (@voguemagazine) April 25, 2021
However, despite not getting to do his favorite thing, Questlove, who has been going to the Oscars for about ten years, says he enjoyed the new format and hopes it will stay this way in subsequent years.
With Questlove serving as the DJ, the 2021 Oscars recorded some incredible moments, like when he played Experience Unlimited's "Da Butt" and got legendary actress Glenn Close dancing.
He has held musical directing roles with prominent artists like D'Angelo and Jay Z.
Questlove is gearing up for his new role as the #Oscars official Music Director. 🏆🎧

We caught up with @questlove ahead of the 93rd Academy Awards about his new position, the inspiration behind the music, & much more.

READ: https://t.co/mv1qi5SQds pic.twitter.com/owvmORWAyq

— Complex Pop Culture (@ComplexPop) April 22, 2021
In addition to DJ-ing, Questlove also served as the musical director for the awards show held on Sunday. Interestingly, the 50-year-old had his eye on the job for almost ten years.
In an interview with Billboard, he explained he first developed an interest in the role in 2012 when the musical directors put together an all-star band including A.R. Rahman, Esperanza Spalding, and Sheila E.
Sending a big in-show HELLO to @questlove and his gold Crocs! I hope they're still comfy! 👋 #Oscars pic.twitter.com/6OoVwtArXm

— Hulu (@hulu) April 26, 2021
With his musical direction at this year's Oscars, he made history as the fifth music director in the award show's 93 years of existence. 
While this is his first time as a music director at the Oscars, he has held musical directing roles with prominent artists like D'Angelo and Jay Z. He also currently serves as the director of music for "The Tonight Show Starring Jimmy Fallon," where his band, Roots, plays.
Questlove shares playlist of every song he played during the Oscars https://t.co/lvBN8IsgE7 pic.twitter.com/DEO79eAbBt

— Yahoo Entertainment (@YahooEnt) April 28, 2021
A five-time Grammy winner, Questlove has made a name for himself in the music industry. Even more, the 50-year-old is an inspiration to aspiring musicians across the globe.