youtube.com/TheEllenShow
Adam Levine Says He Will Object to Gwen Stefani and Blake Shelton's Wedding
Adam Levine's buddies Gwen Stefani and Blake Shelton are preparing to walk down the aisles, but the singer has a few thoughts about the union that Shelton would find amusing.
Blake Shelton and Gwen Stefani's romance has been a thing of admiration, with the couple striking up a lovely relationship that is set to lead to them exchanging vows.
While most fans are eagerly anticipating to see the lovebirds tie the knot, their close pal Adam Levine has his own thoughts about their union, which the couple might find amusing.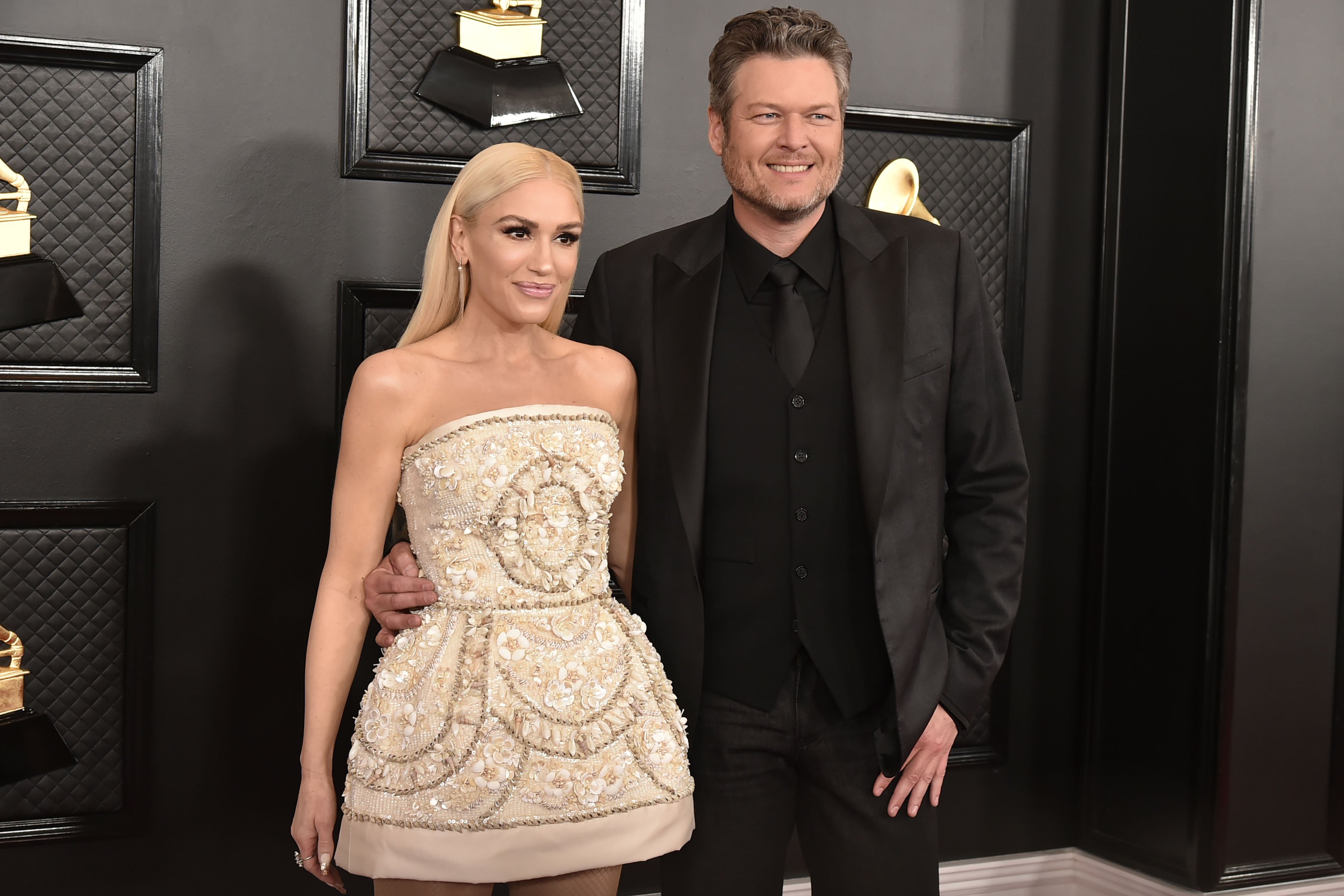 Gwen Stefani and Blake Shelton looking splendid, at the 2020 Grammy Awards in L.A., January, 2020. | Photo: Getty Images
Levine was a guest on "The Ellen DeGeneres Show" on Thursday as part of the 3,000th episode. During the show, he brought out his funny side, talking about the "The Voice" judges, who announced their engagement last October.
The Maroon 5 lead singer teased the show host that he was not in support of the union, stating that the 51-year-old Stefani is so cool while her 44-year-old fiance Shelton is not.
DeGeneres chipped in that she considered the country star to be funny and smart, and Levine slightly agreed, noting that Shelton was vaguely charming.
The 42-year-old went on to admit that he missed making fun of Shelton, his close pal. DeGeneres, 63, advised him to do just that during the couple's wedding.
Stefani revealed that they would not be getting married anytime soon due to the pandemic.
Levine joked that he would go to the wedding only to object to the union before adding that he doubted he would be invited since he had voiced his opinion on live television. Either way, the "Girls Like You" singer has his eyes set on his buddy's big day.
The Maroon 5 star man has previously spoken of his desire to play at his pal's wedding but noted that the couple might probably prefer another singer like Luke Bryan.
Levine might be having his wish come true after his friends Shelton and Stefani declared their interest in having him sing at their wedding.
Shelton and Stefani grew their romance on "The Voice," and it comes as no surprise that they would want someone from their history to play a role in their wedding.
While expressing his wish to have his friend perform on his big day, Shelton took a jab at Levine and his band, noting that their music is boring and would distract people from the festivities.
Although they have made plans on how they want their wedding to look like, Stefani revealed that they would not be getting married anytime soon due to the pandemic as they want to ensure everywhere is safe for people to come together.
Please fill in your e-mail so we can share with you our top stories!