Diddy's Twins Pose In Matching Braids & Neon Orange Outfits While Walking Dogs in New Snaps
Diddy's twin daughters are growing fast! The two recently shared pictures that saw them out with pets on a walk— their outfits were absolutely gorgeous. 
Diddy's twins Jessie and D'Lila Combs are getting more popular each day across all social media platforms, especially Instagram and Tiktok. 
The beautiful girls, identical in almost all ways, share a single Instagram account that already boasts more than 300,000 followers. Very recently, they shared some snaps they took while out on a walk with their dogs.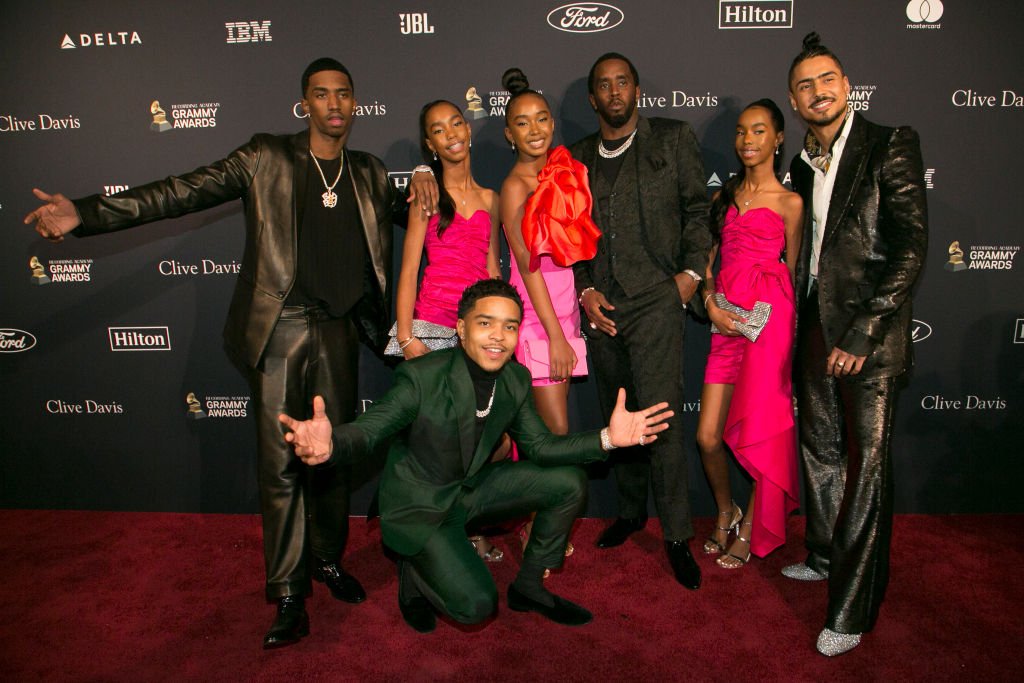 The first shot saw the girls pause to give one of the dogs a chance to drink. They were surrounded by trees and shrubs but were on a well-defined path.
The next snap was a video that captured one of the girls trying to train her dog to listen to commands— she was not having much luck with it.
The girls thought it was a "beautiful day to be outside." They were dressed identically from head to toe in neon orange outfits that showcased their height and slim frames. 
Diddy and his kids were hit the hardest.
At 14, the girls have already started showing signs of the beautiful women they are going to grow into. On TikTok, they periodically hop on the different challenges, most often dressed in matching outfits.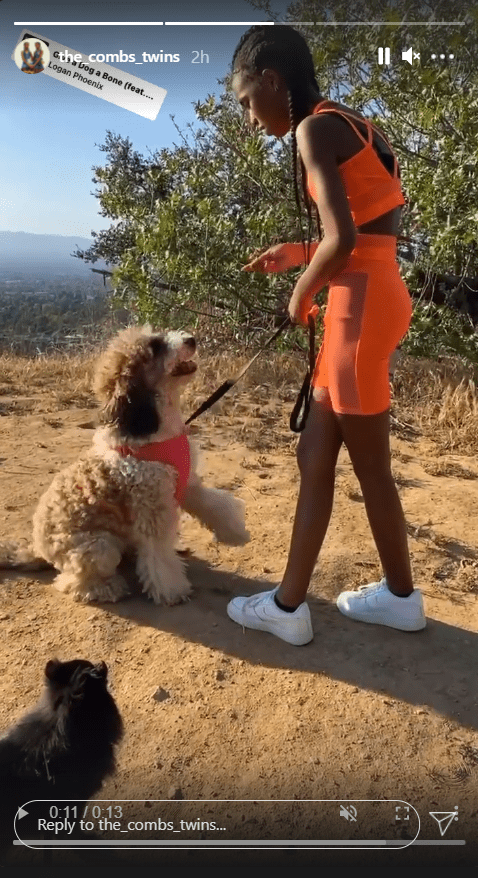 D'Lila and Jessie have also dabbled into the fashion world. In 2019, they joined Kimora Lee Simmons and her daughters to model limited editions from her iconic brand, Baby Phat. 
Diddy has six kids with different women; of the six, the twins are his youngest. The love the girls have for Diddy is well known. When he clocked 51, they took to Instagram with an old picture and a tribute dedicated to him— it was heartwarming, to say the least.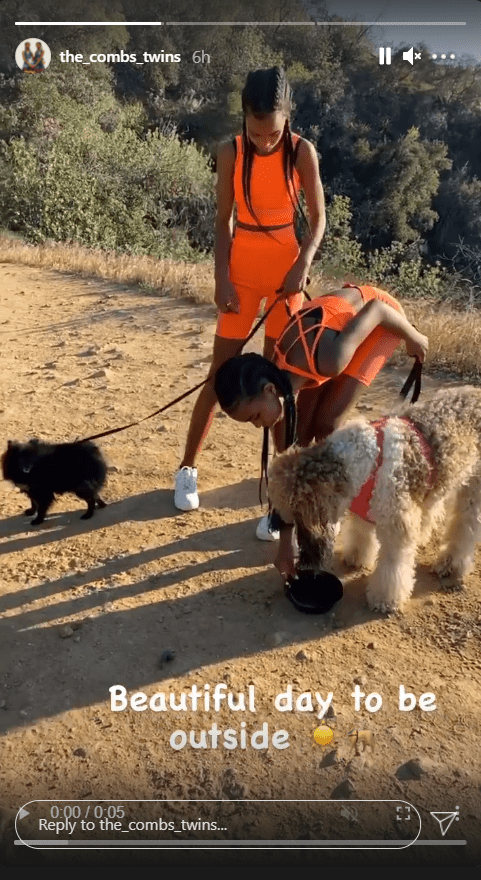 The rapper welcomed them with his late partner, Kim Porter. She passed away in 2018 from pneumonia, and her death sent multiple shockwaves throughout the global entertainment world. 
Diddy and his kids were hit the hardest, but the proud father handled the tragedy well. Diddy and Porter loved each other deeply, and after her demise, he immediately slipped into "mommy mode."
According to him, it was her last request— she wanted him to take good care of "her babies." Since then, he has not stopped trying to keep his family standing strong. 
Even though their loss was unfathomable, Jessie and D'Lila have stayed strong and will continue that way because a family that heals together stays together.