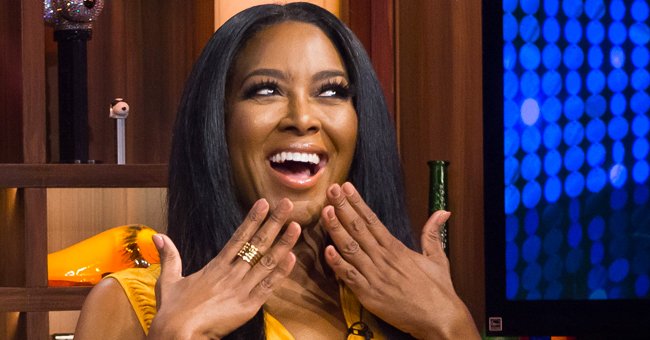 Getty Images
Kenya Moore Looks Half Her Age as She Shows Her Flat Tummy in a Neon Lemon Swimsuit on a Yacht
Kenya Moore showed off her ageless beauty as she took to social media with a picture that saw her posing in an outfit that left precious little to the imagination.
Kenya Moore is 50, and she's still got it. Over the past couple of days, the famous TV personality has stunned her fans on Instagram with hot pictures of herself that showed off her snatched body.
The latest post she shared was a shot of herself posing in a swimsuit, one that came in a neon green color and sported fashionable hoops held together by the swimsuit fabric.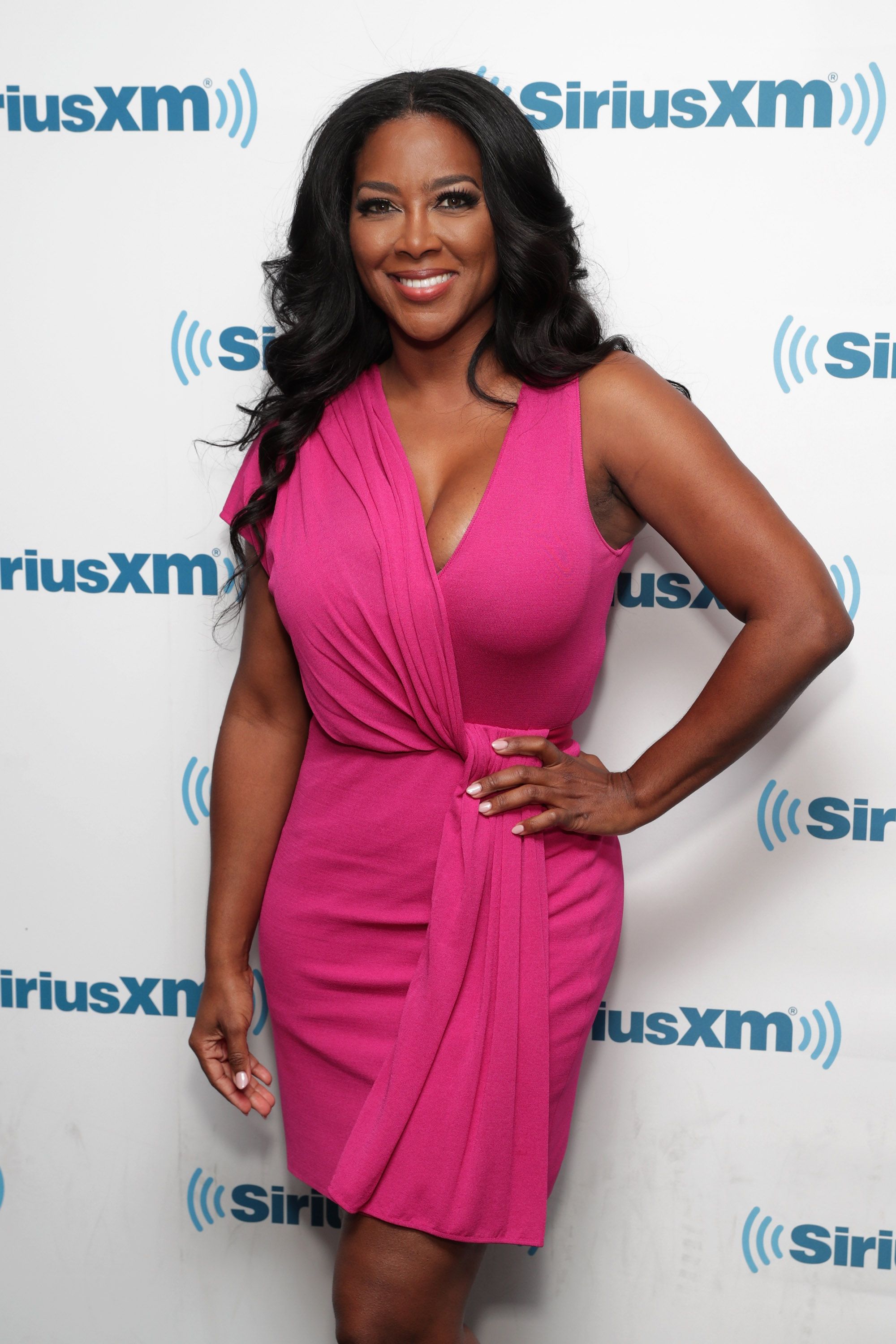 Kenya Moore visiting the SiriusXM Studios in New York on November 14, 2016. | Photo: Getty Images
Whether by accident or design, the golden hoops coordinated with the thick golden wrist band and pair of slick hoop earrings she had on. Everything about the picture spoke perfection; behind her, a picturesque background stretched out.
She stood on the deck of a yacht adrift in the ocean with one leg in front of the other. One hand reached out behind her to rest on the tinted glass of the vehicle while the other was behind her head, drawing attention to her wind-blown hair. Moore's caption read:
"Serving with a twist of lime."
In the comment section, her fans gushed over the shot. One fan assured Moore that she "bangs in all colors" while another exclaimed about how encouraged she is to lose some pounds.
The "The Real Housewives of Atlanta" star can have that effect on people. It is common knowledge that she gained some pounds, as did everyone else, during the quarantine.
Daly confirmed that he and Moore had once again separated.
As a result, she decided to embark on a new wellness journey that saw her switch up her diet while committing to a new exercise routine. She kept her fans updated via social media through it all.
By March, she had started seeing results of her dedication, and Moore has only been all too happy to show off her new toned body. One can't help but wonder if she also hopes to catch the attention of a certain man.
Last month, Moore revealed that there was still affection between herself and Marc Daly. The two spouses are currently navigating the waters of separation, undecided about pulling the plug on their relationship.
Daly seemed to make a decision at some point when he filed for divorce in March. He took it down the next day, but the situation ate at Moore's mind, leaving her trying to figure out why she chose him when there had been a ton of men after her hand in marriage.
The couple tied the knot back in June 2017. They welcomed their daughter, Brooklyn Doris, in November 2018, but by September 2019, they separated for the first time.
They got back together in February 2020, intent to make things work between them; however, early this year, Daly confirmed that he and Moore had once again separated. Fans hope they can work something out, but only time will tell.
Please fill in your e-mail so we can share with you our top stories!