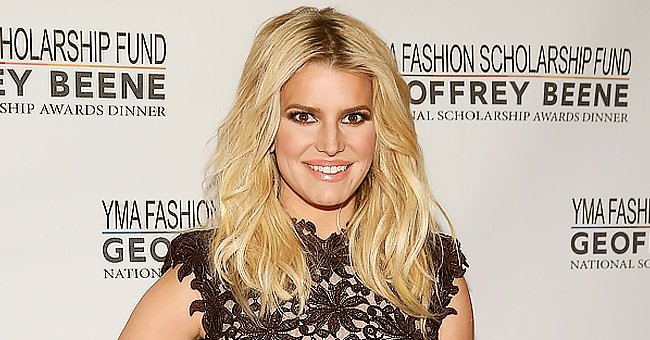 Getty Images
Jessica Simpson Overcomes Fear of Horses Thanks to Her Daughter Maxwell's Desire to Ride With Family
Singer and author Jessica Simpson opened up about her fear of horses and how she overcame it in a new Instagram post. The proud mother was mostly inspired by her three kids!
Jessica Simpson has overcome a major fear in her life, and the singer has none other to thank than her oldest child, eight-year-old daughter Maxwell Drew Johnson.
In a new Instagram post, Simpson shared a lovely photo of herself posing on a horse, wearing blue jeans, a ripped top, cowboy boots, a cowboy hat, and a pair of sunglasses shielding her eyes from the sun.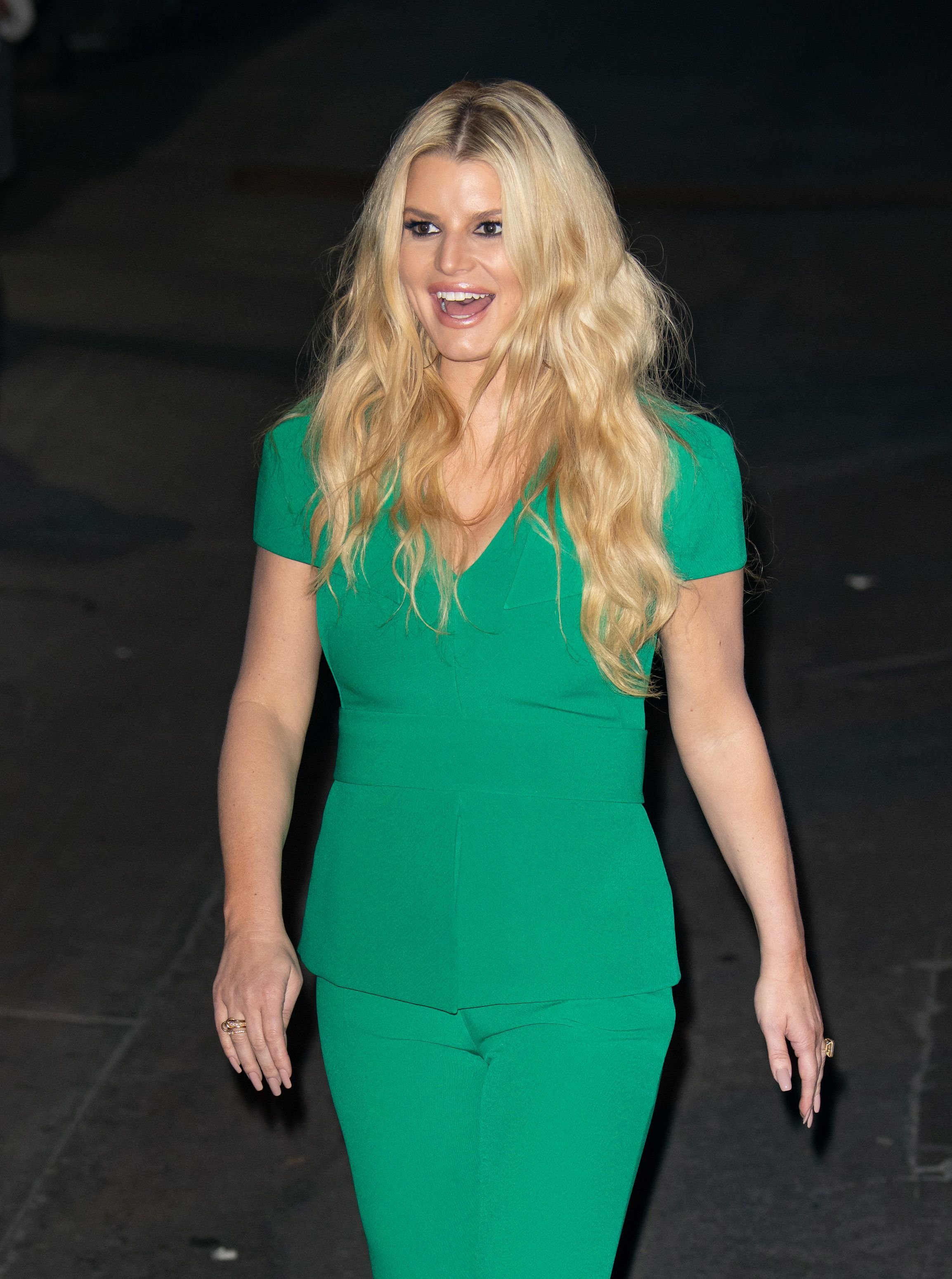 Jessica Simpson at 'Jimmy Kimmel Live' on January 29, 2020 | Photo: Getty Images
Simpson shared the picture alongside a caption explaining that she has learned to confront her emotions, insecurities, and fears because, for her, that's the only way to stay firm in her purpose.
The singer then opened up about her lifelong fear of horses, which came to be after a traumatic incident that took her cousin, Sarah's life.
However, seeing that her daughter Maxwell has a genuine passion and adoration for horses and Western riding, Simpson was forced to control her fears. She revealed that a few weeks ago, Maxwell admitted that her biggest dream was to have their entire family ride horses together.
Though scared, Simpson and her family hopped on their horses, making beautiful and hilarious memories that, according to the singer, would last them for a lifetime.
She had the sexual abuse conversation with Maxwell.
With reference to her new virtual essay, "Take The Lead," Simpson noted that she was inspired to write about her fears in the new piece.
She concluded, urging fans to stop running from their fears and insecurities so they can finally become champions and be one step closer to achieving all they can.
Simpson also appeared on the "Today Show," where she opened up to Hoda Kotb about how her three kids, most especially Maxwell, have helped her become braver.
In addition to Maxwell, the singer is a mom to seven-year-old son Ace Knute and two-year-old daughter Birdie Mae, all of whom she shares with her husband, former NFL star Eric Johnson.
While the singer draws inspiration from her kids, she also makes sure to tell the little ones about some of her past struggles, including sexual abuse.
Simpson, who poured out her heart into the 2020 memoir, "Open Book," revealed that her three kids have the book by their bedside and have read some of it.
She had the sexual abuse conversation with Maxwell after a woman walked up to them, crying about how Simpson had inspired her to open up to her loves one.
Confused about what the older woman was saying, Maxwell asked her mom, and so, the singer saw an opportunity to open up to her oldest daughter.
Simpson has undoubtedly created an unbreakable bond with her kids, from climbing horses together to sharing painful experiences. Even at their young ages, the singer already has best friends in them!
Please fill in your e-mail so we can share with you our top stories!