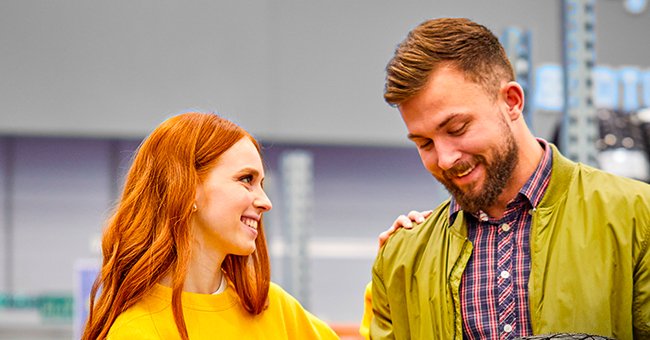 Shutterstock
Daily Joke: A Woman Asks Her Husband How Old She Looks
A woman decided to buy an expensive line of cosmetics guaranteed to make her look younger. After applying the makeup, she asked her husband how she looked. The reply he gave her got everyone laughing.
Andy's wife, who was growing old, decided to get a new line of cosmetics, expecting it to make her look years younger. She sat in front of a mirror, applying the so-called miracle products.
After spending so much time, she asked her husband what age he would have said she was if he did not know her. Andy looked at her carefully and replied to her.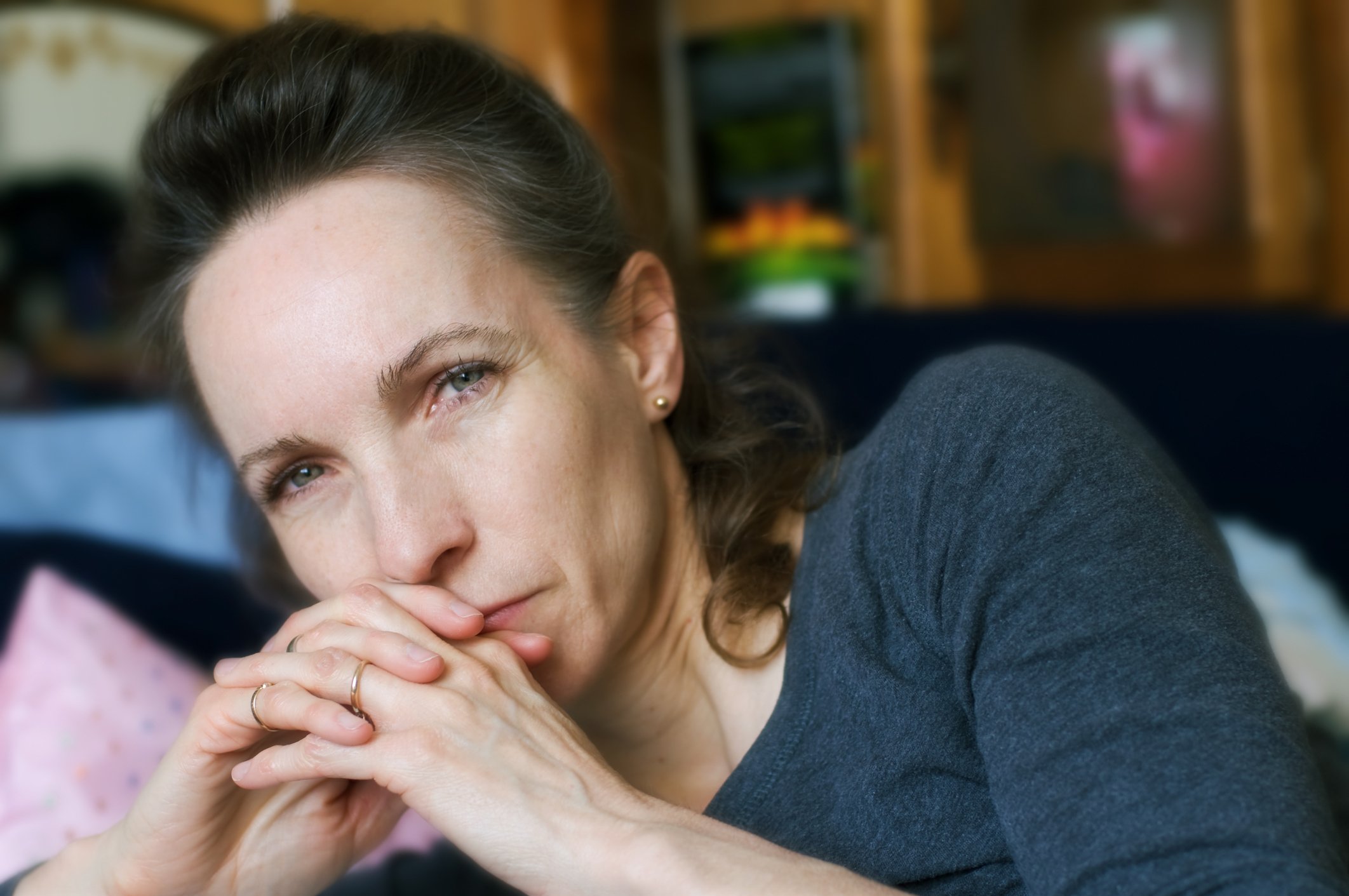 Woman resting her face on her hand while staring sadly. | Photo: Getty Images
He told her that judging from her skin, she was twenty, from her hair, she was eighteen, and from her figure, she was twenty-five. She was very excited.
Moved by Andy's reply, she said, "Oh you flatterer!" She was about giving him his reward when he interrupted her by saying he had not added up the ages.
A man decided to ask his wife what she wanted for her birthday. She said she wanted to be six again. On the morning of her birthday, he woke her up quite early.
The couple drove off to the local theme park. The man put his wife on every ride in the park, including the death slide, the screaming loop, and the wall of fear.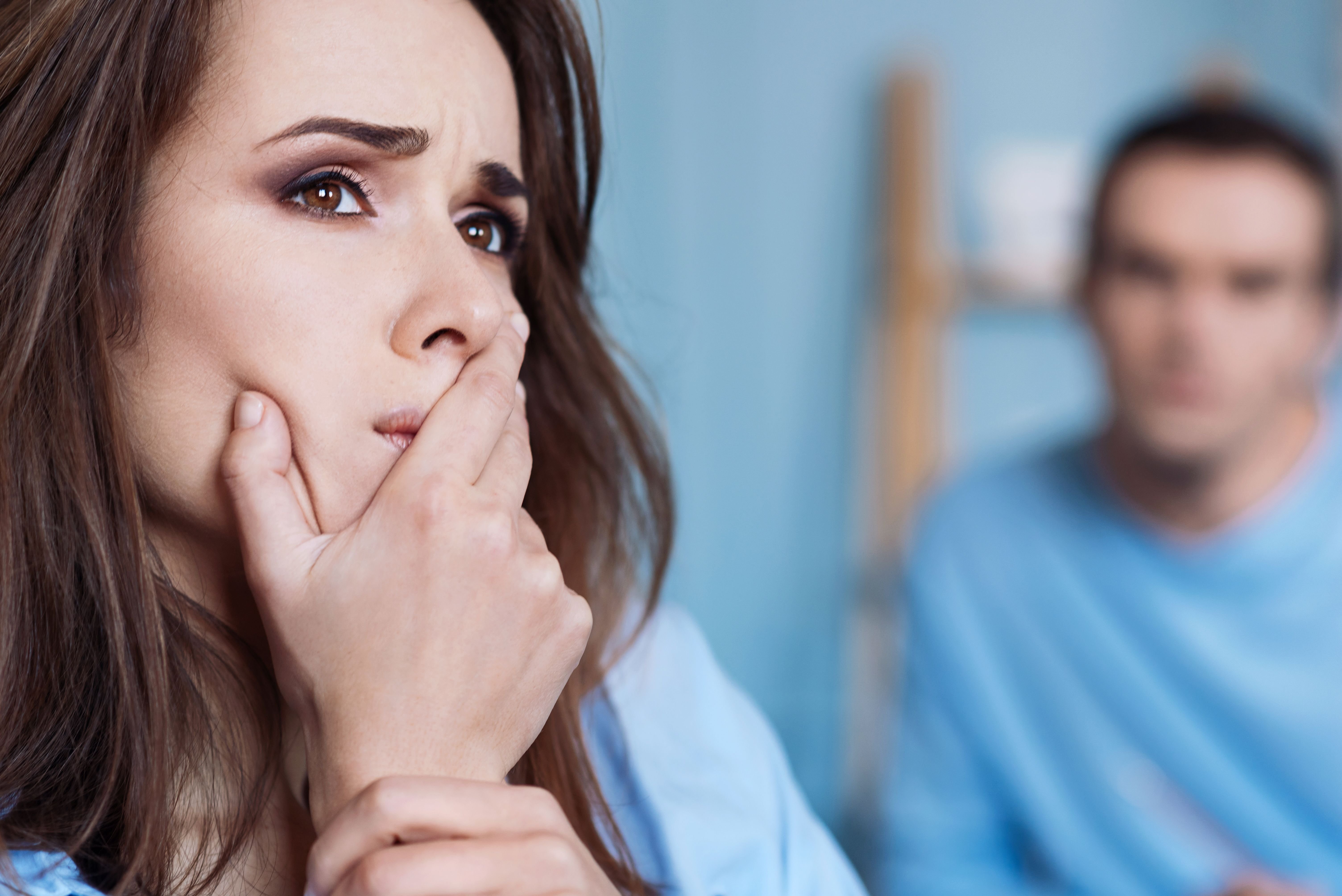 Worried woman talking to her husband. | Photo: Shutterstock
After five hours, very dizzy, she staggered out of the park with her head spinning and stomach upside down. That was not the end; they drove off to a McDonald's restaurant.
Her husband ordered a happy meal for her with extra fries and a chocolate shake. They drove off again to the movies to see the latest Star Wars film while munching on some popcorn, soft drinks, and chocolate.
They finally got home, and the wife rushed to bed. Her husband leaned over softly and asked her what it felt like being six again. Surprised, she said she meant her dress size and not her age.
Bothered about his wife's hearing, a man decided to visit the doctor. The doctor asked him to stand behind his wife and take note of the distance between them when she hears him.
The man got home and bumped into his wife, chopping some carrots. He stood five meters away and asked his wife what was for dinner, calling her honey.
There was no response. He moved up closer, this time, he was halfway near her, and asked the same question. There was still no response.
Very bothered, he went right behind her and asked what was for dinner the third time. She turned around and replied, "for the third time, beef stew!"
Read another joke about a woman who went to the husband store to find a husband.
Please fill in your e-mail so we can share with you our top stories!