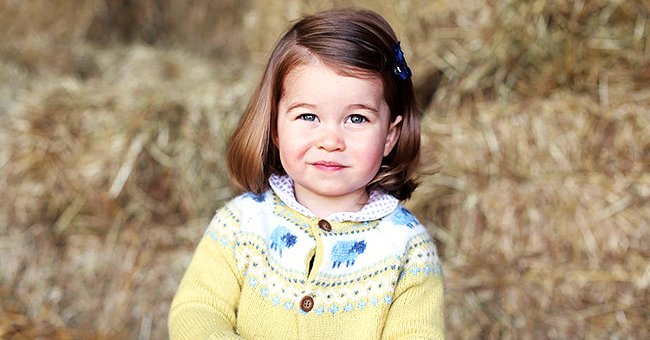 Getty Images
Princess Charlotte Turns 6 – Quick Facts about Prince William & Kate Middleton's Only Daughter
Princess Charlotte is celebrating another milestone as she turns six years old. Here are a few facts about the young royal that not a lot may know about.
It has been six years since the Duke and Duchess of Cambridge welcomed their only daughter on May 2, 2015, at St. Mary's Hospital in London. Two days later, they told the world that she would be named Charlotte Elizabeth Diana, after the strong women of previous generations.
Through the years, Princess Charlotte has grown before the public's eyes and shows interest in several things, such as the environment and animals. Particularly, her favorite ones are spiders, as mentioned in a previous video clip. Here are more facts about the birthday celebrant.
At a young age, Charlotte, along with her siblings Prince George and Prince Louis, already knows how to speak two languages -- English and Spanish. This is all thanks to their Spanish-speaking nanny, Maria Teresa Turrion Borrallo.
The nanny taught the Cambridge kids another language as they were still little, among many other things. Borrallo was professionally trained at Norland College and lived with the royal family at Anmer Hall.
While the chances of becoming the monarch are slim, the possibilities are endless. Charlotte is fourth in line to the throne, following her grandfather, father, and older brother, but her great-grandmother Queen Elizabeth was not expected to reign either.
Her interest first started when she and Prince William saw tightrope walkers on a beam during an event in Galway.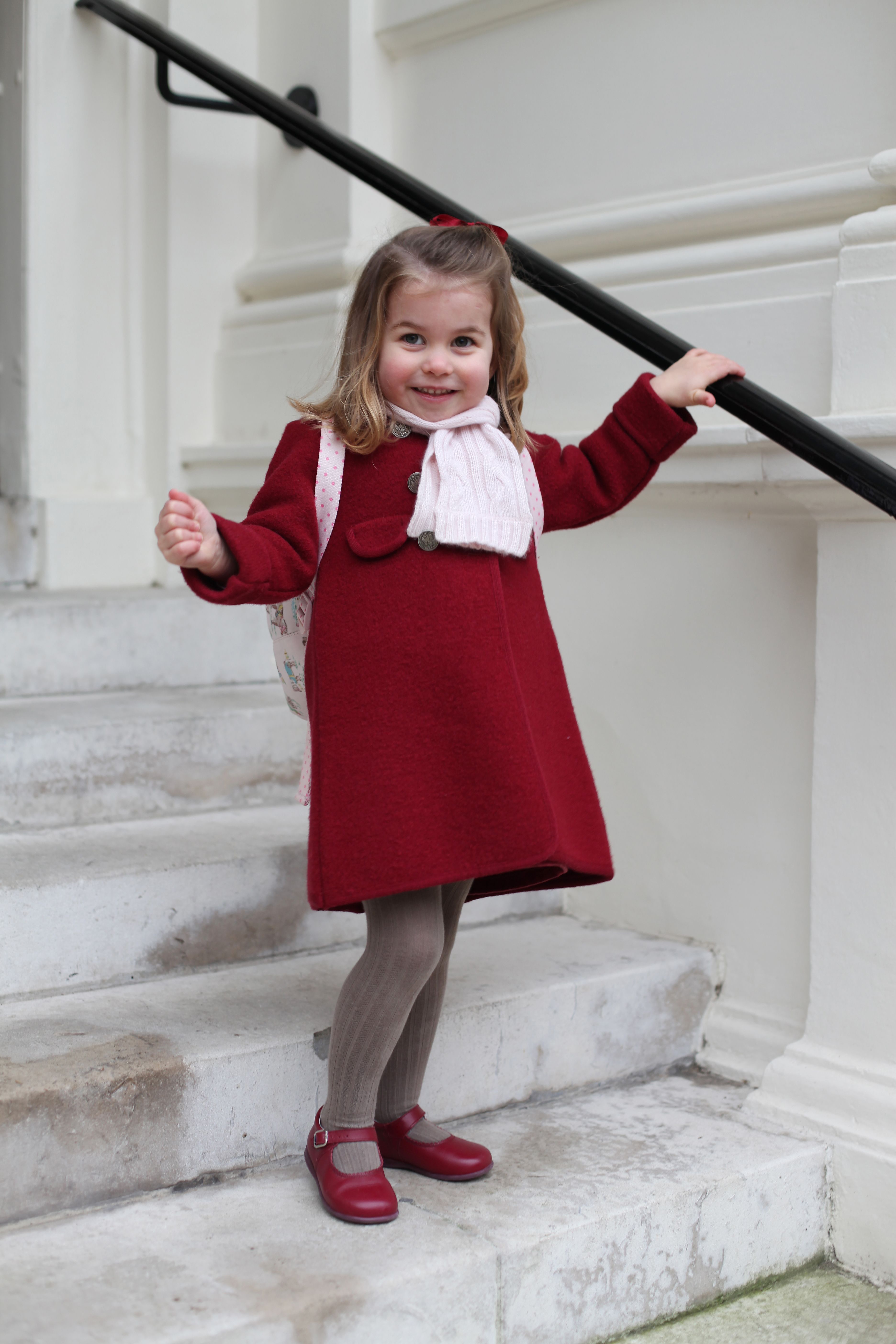 Princess Charlotte at Kensington Palace before her first day of nursery at the Willcocks Nursery School on January 08, 2018 in London, United Kingdom. | Source: Getty Images
As young as she is, Charlotte is already reigning -- at least among her siblings. According to her mother, Kate Middleton, Charlotte is the one who takes charge and looks after George and Louis. In a previous event, Middleton reportedly said:
"Charlotte is growing up really fast. She is the one in charge."
HER TIARA DEBUT WON'T BE SOON
Charlotte is only six years old, yet fans already wonder when she will make her tiara debut. While some believe it may be on her wedding day, like Princess Eugenie and Princess Beatrice, others think it's sooner.
Princess Anne, the Queen's only daughter, and Princess Margaret, the Queen's sister, both wore their first tiaras as teenagers and on significant occasions, such as 18th and 21st birthday.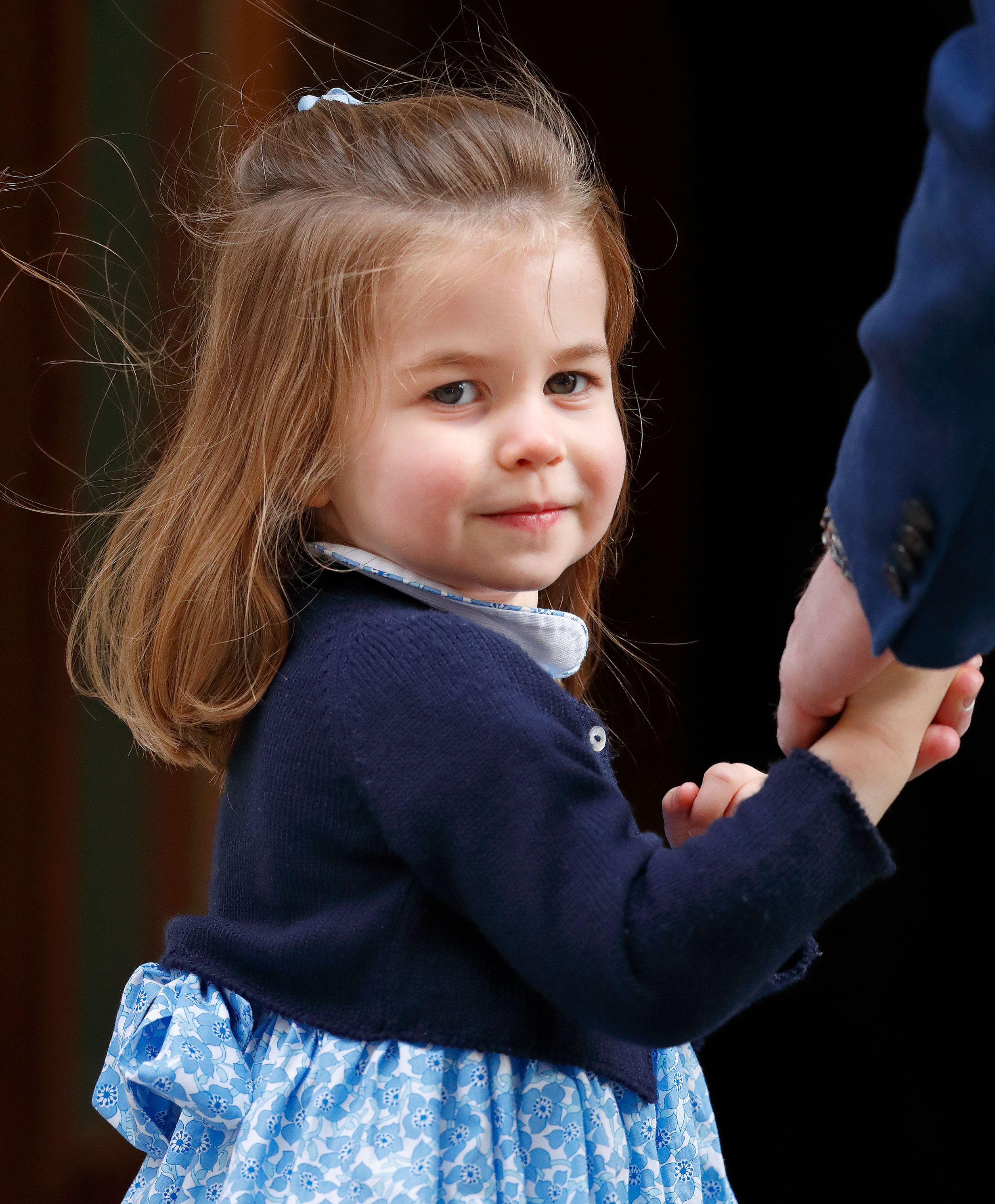 Princess Charlotte at the Lindo Wing after Kate Middleton gave birth to another son at St Mary's Hospital on April 23, 2018 in London, England. | Source: Getty Images
Like her parents, Charlotte is starting to show her athletic side by doing basic gymnastics stunts. "She's doing cartwheels, handstands, everything. It's so good for their basic skills of balance and coordination," Middleton shared.
Her interest first started when she and Prince William saw tightrope walkers on a beam during an event in Galway. Time is certainly flying by as the little princess enters a new year in her life.
Please fill in your e-mail so we can share with you our top stories!