Kimora Lee Simmons Poses With Her 2 Mini-Me Daughters in Fancy Strapless Dresses in a New Photo
Fashion magnate Kimora Lee Simmons and her daughters set the style tone on social media after giving unfiltered mother-daughter fashion inspiration and stole the hearts of admirers. 
Baby Phat owners Kimora Lee Simmons and her girls, Ming and Aoki Lee Simmons, showed off and showed out on Instagram where they had no hair out of place.
Ming and Aoki showed fans that they had learned well from the fashion pro who looked ageless in a blush pink satin dress. She rocked her jet-black hair straight, parted in the middle and down her back.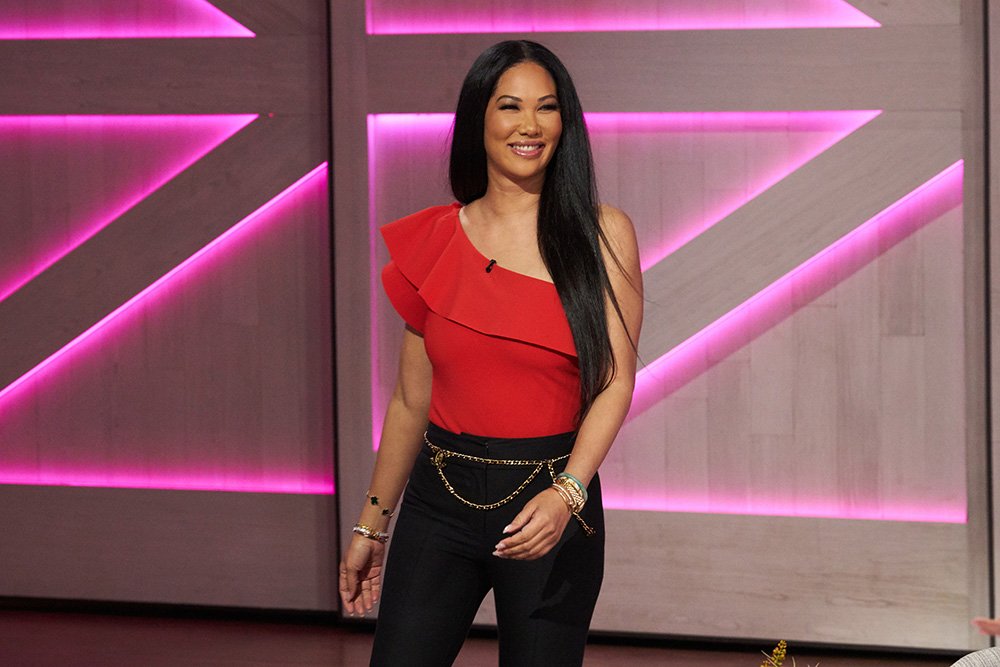 Ming stood on one end, seeming to be the one wielding the camera. The young model styled her straight black hair in a high ponytail and pinned it in place with two stylish hairpins. 
Ming's purple outfit peeped from the edge with a plunging v-line down her cleavage. Aoki's sparky glam matched her mom's and her sister, with her high ponytail coming down in massive waves. She rocked a blue tulle dress. Their mom captioned:
"Me n my baby girls! #BeautyNBrains…"
It is safe to say that Kimora is quite apt with her hashtag because Aoki and Ming have proven to be a mixture of stunning beauty and equally impressive intelligence. 
Since 2019, the girls have helped their mom give a new look to her long-time fashion brand, Baby Phat. Many fashion lovers would recall when the Lee Simmons sisters appeared with their mom on the runway when they were little girls. 
While they juggle college and business, their outfit creations for Baby Phat are already out on retail.
These days they are doing more than taking bows. Kimora did not hold back on pride as she announced the newly minted beauty line Shimmer Dreams, a part of Baby Phat.
It all came through with the creative work of the star mom and her daughters. Shimmer Dreams included a collection of lip gloss, illuminating body spray, and hydrating body lotion. 
With all this in progress, Ming and her younger sister are also moving forward with their academics. While she is studying at New York University, Aoki is a Harvard University student.
In 2019, when Aoki got accepted to the ivy league school, her mom took to her social media page praising her hard work and letting fans know she got in through merit. The star mom subtly referred to the college admissions scam, establishing no such thing in Aoki's case.
While they juggle college and business, their outfit creations for Baby Phat are already out on retail. Last month, the sisters modeled two new dresses from the rebranded fashion house. The figure-hugging polyester outfits came complete with the intricate Baby Phat logo, and its market price was $65.