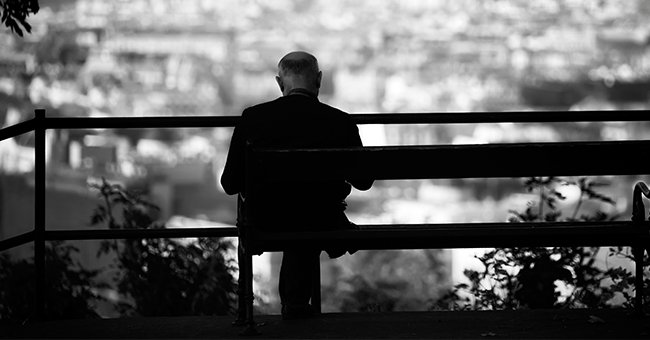 Shutterstock
Daily Joke: Elderly Gentleman Buys a House near a School
A wise man bought a home near a junior high school in time for his retirement and lived in peace until summer ended for the students.
An elderly man was soon retiring and thought about buying a new home outside the city. After working a difficult job for several decades, he hoped for a simpler and quieter life, hence the relocation.
After choosing among different options, he decided to purchase a humble abode a few blocks from a junior high school. It was summer when he moved in, and for a while, he enjoyed the tranquil space and sounds of birds chirping outside.
He was definitely content and thought he made the right choice, but when summer ended, things changed. A new school year just started, and all the students were excited to see their friends.
During the afternoon of the first day, a group of four young boys made their way through the street full of energy. They enthusiastically banged on every trash can along the long road as if hitting drums.
The following day, at four in the afternoon, the same boys came pounding through, and the same thing happened every weekday for about a week. Undoubtedly, the man was frustrated and thought about putting an end to all the racket.
Since then, the retired man has been enjoying the peace and quiet from his home.
The following Monday, he anticipated the four students' arrival and stopped them in front of his home. "You kids are a lot of fun. I like to see you express your exuberance like that," the man said. The kids looked confused as he continued:
"I used to do the same thing when I was your age. Will you do me a favor? I'll give you each a dollar if you promise to come around every day and do your thing."
The kids were more than happy to bang trash cans for money and continued to do so for a couple of days. After, the older man met the kids as they made their collection and had a sad expression on his face.
He told them that the recession severely affected his income and that he could only pay then 50 cents to continue beating. The four boys were upset, but still, they accepted his offer and continued to bang the cans.
After a few days, the man met the kids again and said that his social security check was delayed. As such, he could not pay them any more than 25 cents for their services. The group's leader then spoke:
"A lousy quarter? If you think we're going to waste our time beating these cans around for a quarter, you're nuts! No way, mister. We quit!"
Since then, the retired man has been enjoying the peace and quiet from his home. Did you like this joke? For more laughs, read about the siblings who traveled home for their parents' wedding anniversary.
Please fill in your e-mail so we can share with you our top stories!