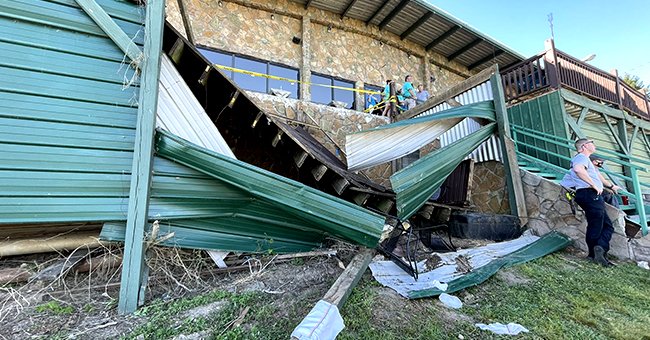 Twitter/HamCoTNES
Restaurant Deck Collapses with over 40 People on It in Tennessee, Leaving 11 Injured
The wooden deck of a restaurant in Tennessee collapsed over the weekend, leaving eleven people injured. The Hamilton County Office of Emergency Management & Homeland Security shared details of the incident.
A birthday party in Soddy-Daisy, Tennessee, turned from a joyous celebration into a tragic event after the building housing the attendees collapsed.
Over 40 people graced the party, held at the Waterfront eatery Zois Harbor Lights Restaurant. Reports show that the attendees gathered on the deck of the building to take a group photo when it gave in under their weight.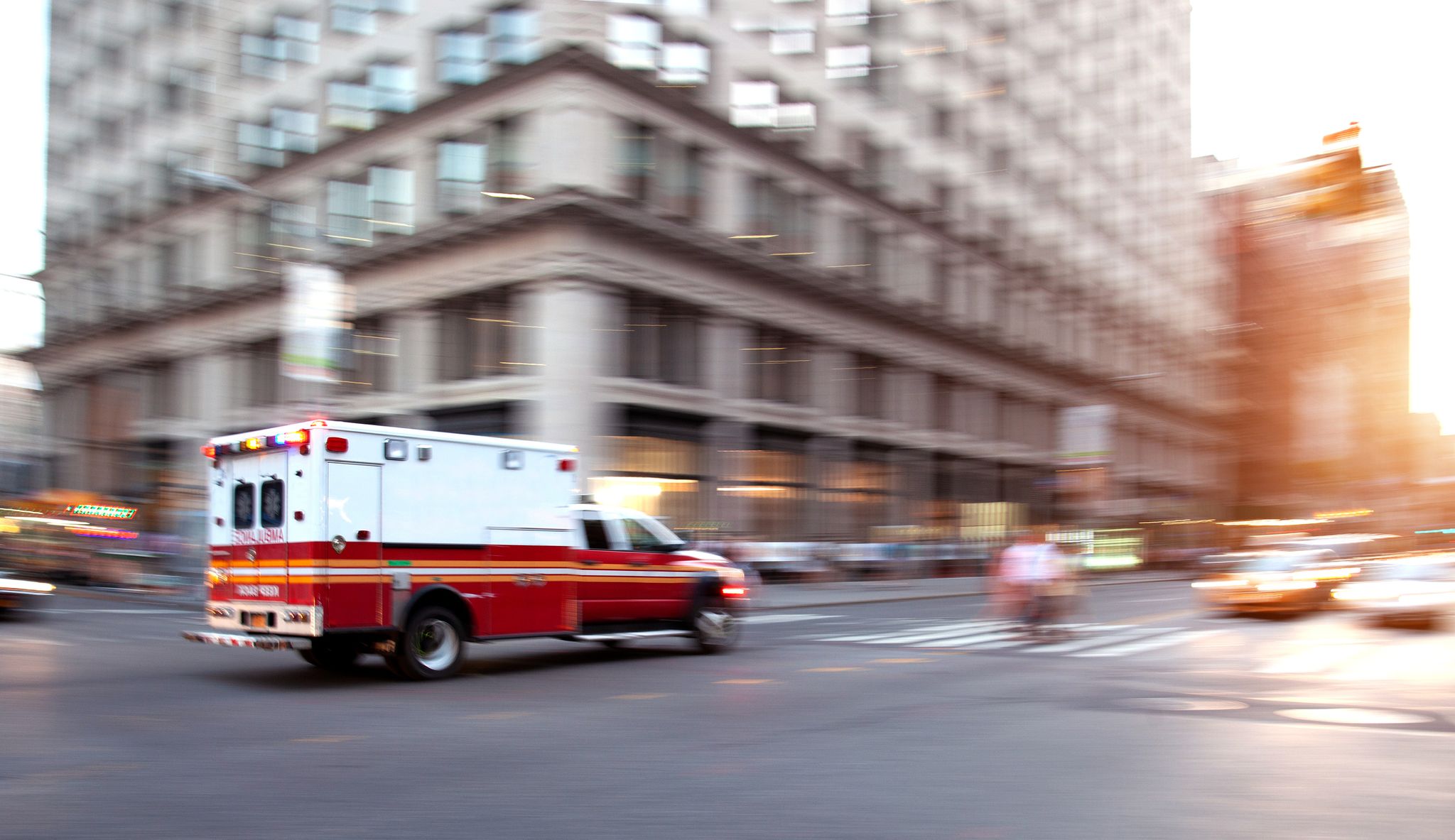 Ambulance responding to an emergency | Photo: Getty Images
The restaurant occupants fell to the ground, about two floors down, along with the wrecked mass. About eleven people suffered injuries as a result.
Hamilton County Office of Emergency Management & Homeland Security reported that the incident happened at about 4 p.m. Emergency responders arrived shortly after and commenced rescue operations.
The Dallas Bay Volunteer Fire Department and the Soddy Daisy Fire Department were among the first responders. Five ambulances from HCEMS were present at the scene to facilitate the rescue operation.
The eleven injured victims received transportation to the hospital via ambulance. Two of the injured remain in critical condition. Sondra Teligades, one of those injured, recounted hearing a crackling noise seconds before the wooden deck caved in.
She fell two stories down onto the rocks below and suffered concussion and rib contusions. Although Teligades has since been discharged and declared out of danger, she could vividly recall how helpless she felt as she tumbled downwards.
Residents and concerned citizens have also donated blood to the cause.
Members of the community and several well-meaning organizations have turned up to assist the victims. A member of Blood Assurance, Caitlin Stanley, confirmed that the organization donated 130 units of blood to treat the injured victims.
Several residents and concerned citizens have also donated blood to the cause at the North Hixson center on Sunday. While the restaurant's owners declined requests for comments, the establishment reportedly reopened for business on Sunday.
Authorities are yet to ascertain what caused the deck to collapse. The Hamilton County Building Code has been notified of the incident and is set to commence inspections.
The building's first floor collapsed into a crawl space at about 1 a.m., injuring at least 25 people. None of the victims ended up hospitalized, with most opting to seek medical attention personally.
Incidents of collapsing buildings have become more prevalent. Therefore, property owners and those tasked with their construction and maintenance should endeavor to adhere to pre-established building standards.
Please fill in your e-mail so we can share with you our top stories!