Fans Have Mixed Reactions to Will Smith's Photo Showing off His Belly
Will Smith recently shared a rare photo of himself showing off the extra pounds he has gained while backing it up with a playful caption. Fans reacted differently to the update.
Hollywood star Will Smith is a household name who built his legacy from his impeccable skills of bringing life into the characters he plays. The actor began acting as a young adult, and he is still a force to reckon with at age 52.
From TV series such as family dramas— "The Fresh Prince of Bel-Air," to blockbuster film productions, Smith has proven himself worthy of the love from fans, colleagues, and the industry at large.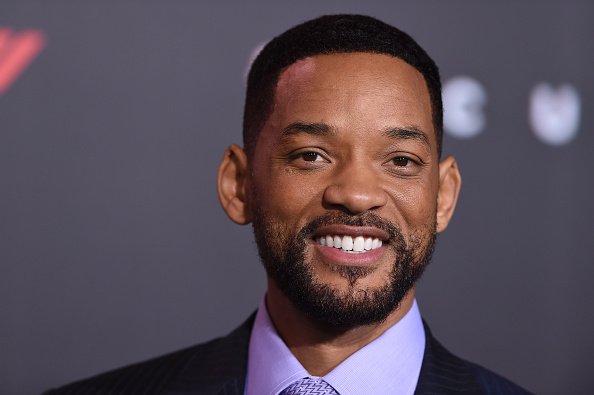 Apart from his incredible acting skills, lovers of the onscreen star are aware that he often gets in shape and looks trimmed for his appearances on the big screen.
However, in a new post on his Instagram page, the celebrity got candid with his weight. Typical of the actor, he passed across his message playfully.
Smith's pose looked like he was in the middle of a Shakespearean speech as he swayed his hips to one side and had one hand suspended in the air.
The shared outdoor photo showed him standing in front of a tree that overlooked a small lake. He dressed in fitted men's underwear paired with an unzipped blue-black themed hoodie jacket.
Fans could see a part of his bare chest and belly, which was enough to announce that their favorite celebrity has not been consistent on the treadmill.
Pinkett Smith's relationship with a younger lover, August Alsina, topped the headlines.
The "The Fresh Prince of Bel-Air" star added an accompanying caption to back up the extra pounds look. He explained that this was a genuine appearance, claiming he is " in the worst shape."

This stirred a wave of reactions from fans who did not care to mince their words via the comment section. Many agreed that the one-time Hollywood bad boy had been consistent with a fit and toned physique. A fan wrote:
"Man! You have been in shape your whole life. Enjoy the dad bod with pride! Let's end.. the carbs discrimination."

A few others were stunned by the honesty, while some added a note of confidence, expressing that the actor will be in shape "in no time." 
Despite the popularity and fame he amassed over the years, Smith still has strong family values which he delights in sharing via interviews. He shares two kids—Jaden and Willow with his wife of more than two decades, Jada Pinkett Smith.

While speaking on parenting, the actor explained he has reviewed his parenting skills repeatedly and made the necessary adjustment. As a result, he learned never to impose on but support and guide the younger Smiths.
Apart from parenthood, Smith is keen on making his marriage work no matter what. Last year, a revelation concerning Pinkett Smith's relationship with a younger lover, August Alsina, topped the headlines.
Even though it was true, Smith and his wife decided to work past it, forgive each other, and finally confirmed that they would stick together forever.