Glimpse into Will Smith & Jada Pinkett Smith's Relationship Timeline & Drama with August Alsina
Iconic Hollywood power couple Will Smith and Jada Pinkett Smith have been married for more than two decades. However, it has not been smooth sailing for them, as they have hit a few bumps along the way. 
Despite the pressures that come with a Hollywood lifestyle, Will Smith and Jada Pinkett Smith's marriage has stood out as a shining example for many of their colleagues for many years.
Their nearly perfect marriage has withstood its fair share of scandals and rumors, but the duo has navigated through it all with so much maturity. Here is everything about their 23-year marriage.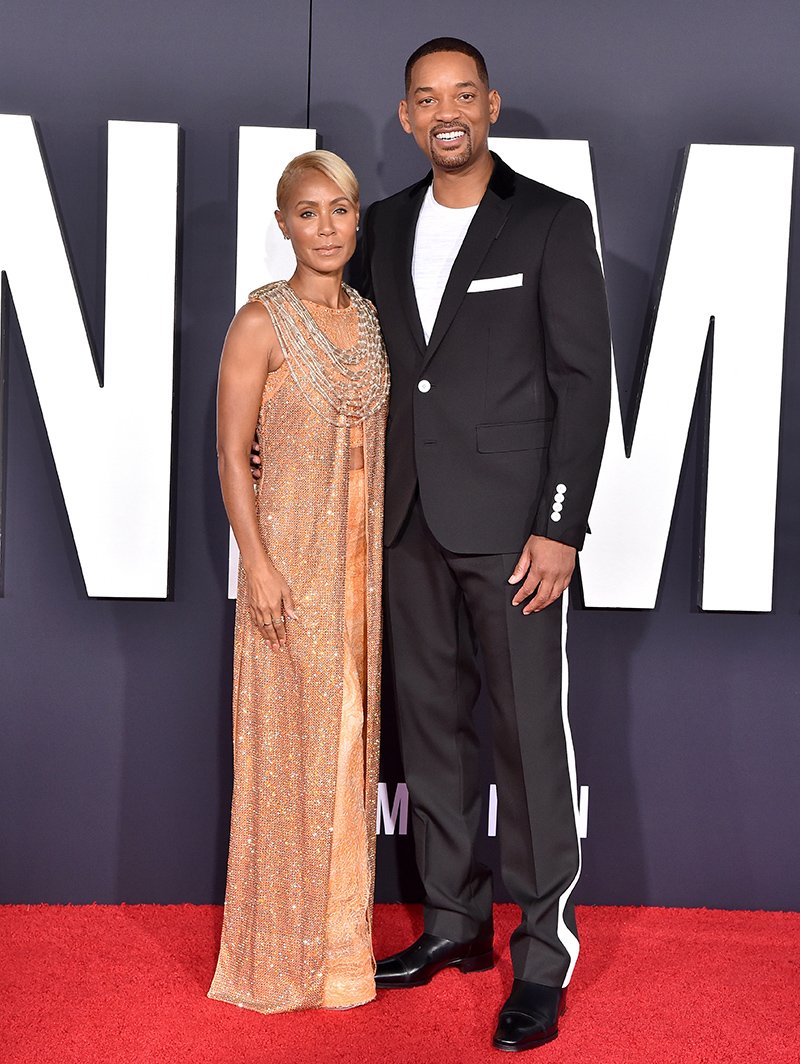 HOW THEY MET
Will and Jada first met in 1994 when the latter auditioned for a role as Will's girlfriend in the popular 90's sitcom "The Fresh Prince of Bel-Air." 
Jada did not get the part because the showrunners felt she was too short. A year later, the two crossed paths again on a sitcom set, and Will knew that he had found the one for him, even though he was still married to Sheree Zampino.
A few months later, Zampino filed for divorce from Will, allowing the "Bad Boys" star to make his move on Jada finally. The two went on to date for two years before Will popped the question in November 1997.
WILL AND JADA GET MARRIED
In December 1997, Will and Jada tied the knot during an intimate wedding ceremony at a Baltimore hotel that very close friends and family members witnessed. 
The revelation caused a media firestorm, and a few days later, Jada confirmed the affair during an appearance on "Red Table Talk."
Barely seven months after their marriage, the couple welcomed their first child together, son Jaden Christopher Syre Smith, on July 8, 1998. And two years later, the lovebirds welcomed their daughter, Willow Camille Reign Smith, on October 31, 2000.
"SWINGING" RUMORS
For more than a decade, the couple managed to stay clear of any rumors and inspired couple goals for many as they marched on to multiple award wins, with their kids also joining the family business. 
However, the couple got their first whiff of negative press in 2011 when rumors emerged that Jada was having an affair with Marc Anthony. The mother of two swiftly denied the rumors and affirmed that her marriage was still intact.
In 2013, Jada made the headlines again for the wrong reason when she seemed to hint during an interview with HuffPost that they were in an open relationship. 
Many fans misinterpreted Jada's comments as a confession that they were in an open marriage, but the actress again quickly moved to debunk the rumors via a Facebook post. 
Amid continued scrutiny from the media, Will uncharacteristically took to his Facebook page to assure his followers that he and Jada were not getting divorced. 
FRESH CHEATING ALLEGATIONS
During a June 2020 appearance on "The Breakfast Club" to promote his upcoming album, singer August Alsina stunned fans when he revealed he dated Jada while she was married to Will, and with the actor's blessings.
The revelation caused a media firestorm, and a few days later, Jada confirmed the affair during an appearance on "Red Table Talk." Jada revealed it happened when she and Will were separated but denied Alsina's claim that Will gave his permission. 
Since then, the couple has mostly stayed out of the spotlight and is believed to be working towards a better marriage. Like many couples, Will and Jada have their differences, but what sets them apart is they always find a way back to each other.