Billie Eilish Looks Almost Unrecognizable As She Poses in a Revealing Burberry Corset for Vogue
Seven-time Grammy Award-winner Billie Eilish stunned as the Vogue Magazine cover star as she modeled Britain's luxurious fashion house's latest collection.
Singer-songwriter Billie Eilish looked incredible in her latest Instagram snapshot share, donning an all-beige outfit from head to toe for the June 2021 Issue of British Vogue.  
"Custom trench coat and corset by @burberry, boots by @muglerofficial, gloves by @thomasinegloves, jewelry @anitakojewelry," Eilish captioned her post.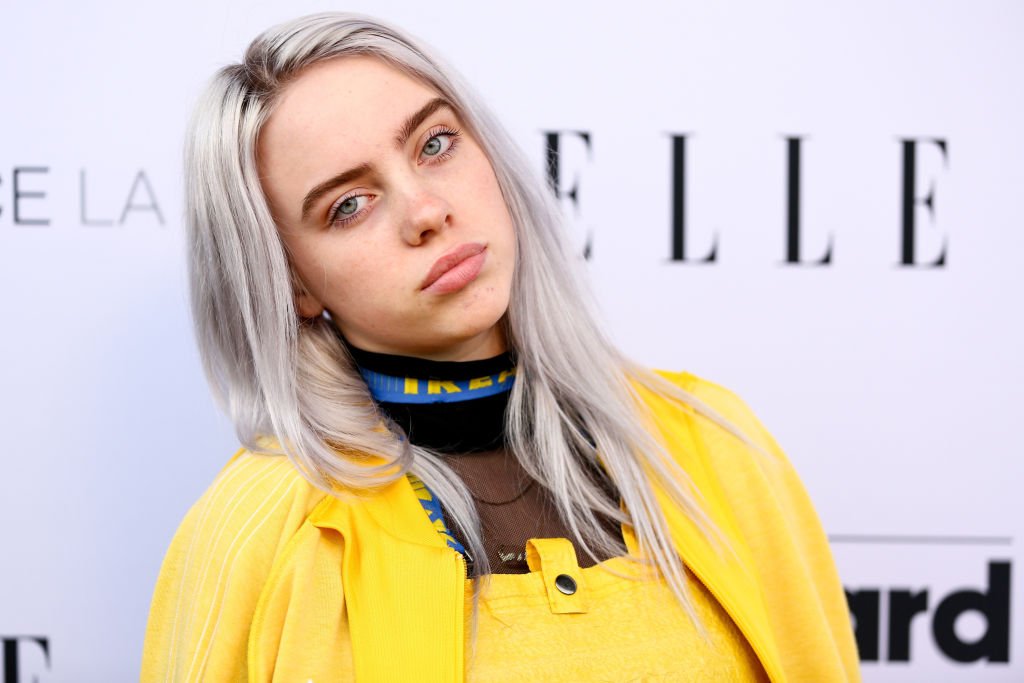 The 19-year-old California native shared the panoramic photo leaning against the wallpapered wall while resting her arm on a brown and black drawer.
Eilish dressed up in the tailored brown trench coat, which she had unbuttoned, showing off the beige corset which revealed her cleavage and the apparent tattoo on her thigh.
She also wore beige stockings with matching heels as well as nails. Her blonde curly hairdo accentuated her entire look, giving a nude feel, including her natural makeup appearance.
Eilish shared a second post rocking an all-black laced-up catsuit, featuring a corset and heels. Serving a sultry pose, she told her 83.3 million followers how she loved the pictures and that she enjoyed doing the photoshoot.
A third snap displayed Eilish sitting down with her knees bent, wearing a nude-colored outfit that featured a corset dress with draped skirt. She accessorized with latex gloves, stockings, a suspender belt, and sandals.
Another post showed the pop star dressed up in a Gucci custom corset and skirt with matching latex gloves. She thanked the Vogue team for respecting her vision and making it a reality.
Eilish got candid about her recent transformation, her new music, and living her life as she sees fit in the interview. She made her music debut rocking her signature hairstyle of a jet black and lurid green look that she has worn for 18 months.
"I feel more like a woman, somehow," she said of her new appearance. Eilish first burst into the music scene back in 2015 when she uploaded her first track, "Ocean Eyes," on SoundCloud.
Last year in April, she opened up about the reason why she wore baggy clothes to fit her image. In an interview with Dazed, Eilish revealed that her body image had a lot to do with her outfits at the time.
She explained that it was because she hated her body. At times, she would not even recognize her physique without her clothing because she hid it frequently.
According to Forbes, the superstar preferred loose-fitting clothes because she felt they prevented people from sexualizing and body-shaming her.
She told Vogue Australia that she found the attires freeing, highlighting that it prevents others from judging her on how her body looks like. Eilish said she wanted to be mysterious.