Jacob Roloff's Wife Isabel Reacts to a Fan's Comment about Her Weight
Isabel Sophia Rock took to Instagram to clap back at an internet troll following an offensive comment about her weight. Her reaction to the comment left fans singing her praise.
Jacob Roloff's wife, Isabel Sofia Rock, proved herself a hero of body positivity by offering a charismatic response to a fan's diminutive comment about her weight.
Taking to Instagram, the 25-year-old shared a flattering picture of herself, accompanying it with a lengthy caption in response to the shade-like comment.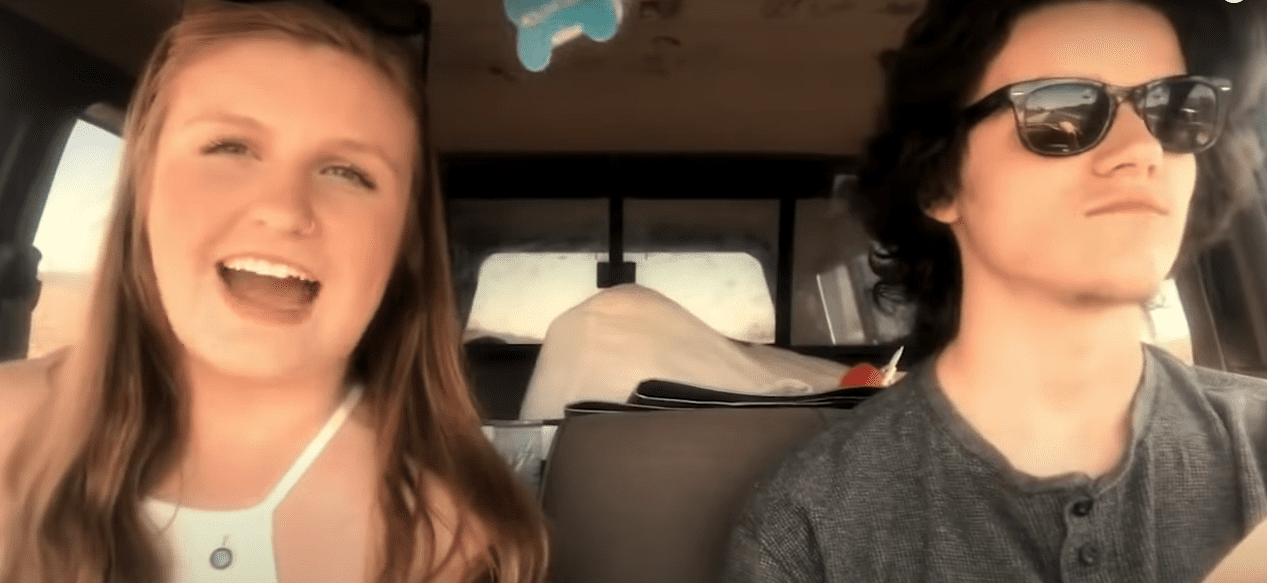 ISABEL'S COMMENDABLE CLAP BACK
The shot showed the television personality dressed in a flowered gown as she smiled cheerfully while proudly rocking her figure. She accompanied the shot with a heartfelt message, fostering body positivity. It began:
"Today I read the comment, 'Not shaming, but Izzy is very large compared to how she portrays herself in her Instagram Photos.' And my heart sank."
The icon further explained that her heart sank, not because she felt hurt, but because she felt sad for the troll, who likely had a relative struggling with their body image. She also expressed disappointment that a person's body type was still up for discussion even in this era.
ISABEL'S CANDID STRUGGLES
The icon went on to admit she, like everyone else, loved appearing smaller since she still battled internalized fatphobia. She also admitted she felt anxious meeting with people she met online in person for fear they observed how different she looked from her photos.
However, this recent incident made her realize she'd been doing a disservice to herself all along. She resolved to stop hiding behind flattering pictures just to appear smaller. Hence, her decision to share the accompanying picture of herself, notably taken from an unflattering angle.
FANS REACT TO THE POST
Following her powerful post, fans immediately flooded the comment section with words of commendation to the star. Most observed how beautiful she looked, even in the so-called unflattering shot. One wrote:
"Comments like that are extremely triggering. We can't control our triggers… and having your body debated is disturbing whether you're in the public eye or not."
Others pointed out how Isabel, who tied the knot with "Little People Big World" star, Jacob Roloff in 2019, gave them the motivation to tackle their body image.
A PREVIOUS POWERFUL POST
This is not the first time the entertainment icon would clap back at trolls for throwing shade at her size. Back in February, a fan encouraged the icon to do a podcast episode, discussing the experiences of being a "curvy" person with a skinnier partner.
In response, Isabel shared a powerful message on Instagram, noting that the subject was highly under-discussed, which left many feeling alone. She went on to acknowledge the feeling of loneliness as her sole experience in that situation.
Going further, the reality star recalled some disdainful comments she's received in the past about her size in comparison with Roloff's. She encouraged them to encourage others in a similar situation to learn to celebrate their unique body shape, as size in no way determined a person's worth.
Gladly, Jacob has no issues with his wife's figure. The two are going strong, even as he remains estranged from his family in a feud that has prevailed since his exit from the family reality show, "LPBW."