Michael Emerson and Carrie Preston Have Been Married for over 2 Decades — Inside His Personal Life
"Person of Interest" star Michael Emerson has been married to Carrie Preston for over two decades. He once pointed out that working with his wife was "a little tricky."
Emerson and Preston met in 1994 during a production of "Hamlet" at the Alabama Shakespeare Festival in Montgomery, Alabama. She traveled from New York to play Ophelia.
On the other hand, Emerson was already in Montgomery as he was studying for his master's degree at the Alabama School of Fine Arts. He played Guildenstern, and she immediately had a "talent crush" on him.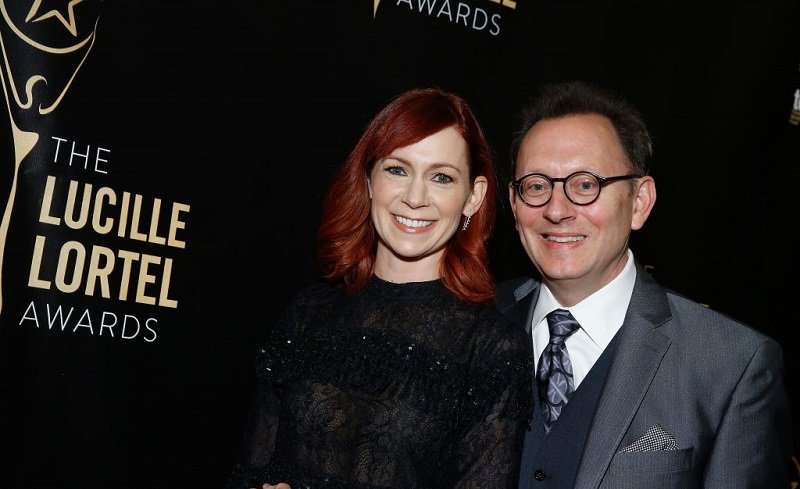 EMERSON AND PRESTON'S LOVE STORY
Their relationship developed reasonably quickly from that point on as he kept leaving vases of flowers and baskets of peaches (he had a peach tree) in front of her door.
In only one month, Preston was so sure she and Emerson would be together that she even called her mom to tell her, "I met the man I'm going to marry." And she was right.
The couple faced some challenges at the start of their love story as they had to frequently travel between New York and Alabama to see each other. In 1998, Michael Emerson and Carrie Preston tied the knot at a theater in Georgia.
After a while, they settled down in New York City. However, distance made things hard again in 2006 when he was cast as Ben Linus in the hit TV series "Lost."
Emerson had to go to Hawaii to shoot the show, and production didn't tell him how long he'd be there. According to the actress, "Lost" stole her husband for almost five years, but she enjoyed watching him wearing beach shorts.
When Michael Emerson worked in "Lost," he lived mainly in rental homes in Oahu. He admitted that while the show was "one of the experiences of a lifetime," he was relieved to return to his regular life.
GETTING A HOUSE IN LA
In 2007, while he was still playing Ben Linus in the show, Carrie Preston was cast as Arlene Fowler in "True Blood." As a result, they bought a house in Los Angeles and, whenever they were at home, they hosted viewing parties for their TV series.
Speaking of their LA home, Carrie Preston's husband once described it as a seemingly "Mexican-Moroccan bungalow" that is actually a "gracious" desert home.
He added that they wanted something they could just move right into without remodeling much because they don't live in Los Angeles full-time, and that's what they found.
They also used to have a rule that they needed to see each other before six weeks passed.
WORKING TOGETHER
Michael Emerson and his wife have worked together several times throughout their relationship in films like "The Journey" and "Ready? OK!" and TV shows like "Person of Interest."
According to Preston, it is fun as they don't have to worry much about trust because they already trust each other. Emerson, on the other hand, admitted that working with her was "a little tricky."
He said seeing his wife coming out of the trailer with him was sweet and funny. As an actor, things get tricky because it is "like a double-acting job." Emerson explained:
"I have to imagine her as the character she's playing. I also have to deimagine [sic] her from my mind as my wife. […] It's a little tricky, and it feels kind of odd."
In mid-2019, Emerson shared the key to a lasting marriage in Hollywood. He said that while being busy was great, having sympathy, being tender, and working through work disappointments was crucial.
They also used to have a rule that they needed to see each other before six weeks passed. Over time, the rule changed to two weeks. At the moment, Carrie Preston and Michael Emerson share no kids but have a rescued dog named Chumley.