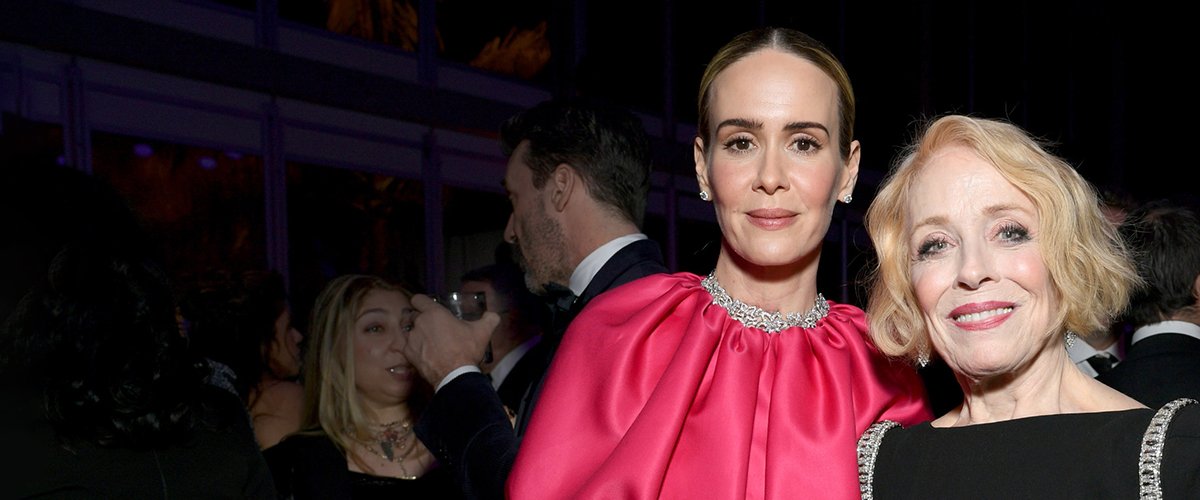 Getty Images
Holland Taylor Is Sarah Paulson's Partner Who Is 31 Years Older than Her — Facts about the Actress
With many decades as a top entertainer and multiple awards to prove her worth as a top talent of her generation, Holland Taylor is undoubtedly one of Hollywood's finest.
When looking for class, humor, and elegance, Holland Taylor would be on the front page in the hearts of many fans. Since her debut in Hollywood, she has not stopped being in the center of the spotlight.
Aside from an illustrious career spanning more than five decades, Taylor is known for her unique romance with her partner Sarah Paulson who she is older than by 31 years. Some facts about Taylor and their romance.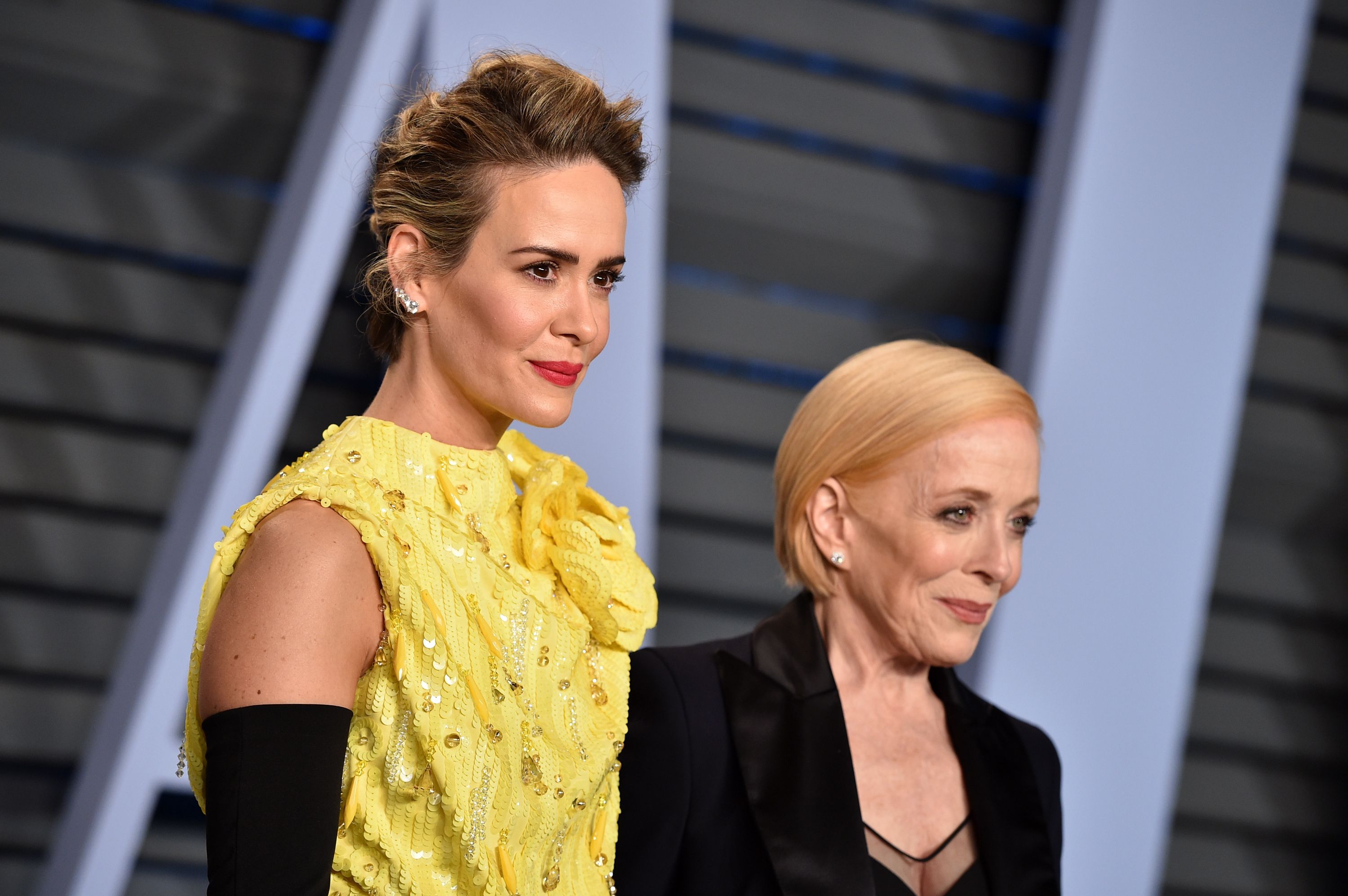 Sarah Paulson and Holland Taylor attend the 2018 Vanity Fair Oscar Party. | Source: Getty Images
From "The Practice," "Legally Blonde," "The L Word," "Two and a Half Men," and several acclaimed stage plays, Holland Taylor's career has been distinguished by her ability to throw herself into her role as well as her passion for acting.
The 78-year-old actress was born on January 14, 1943, in Philadelphia, Pennsylvania, to Virginia and C Tracy Taylor. Taylor's father was an accomplished attorney, while her mom was a famous painter.
Growing up for Taylor was quite simple and fun with her two older sisters, Patricia and Pamela. Taylor had always nursed a desire for the stage, and it would only take a few years for her to walk towards her dream.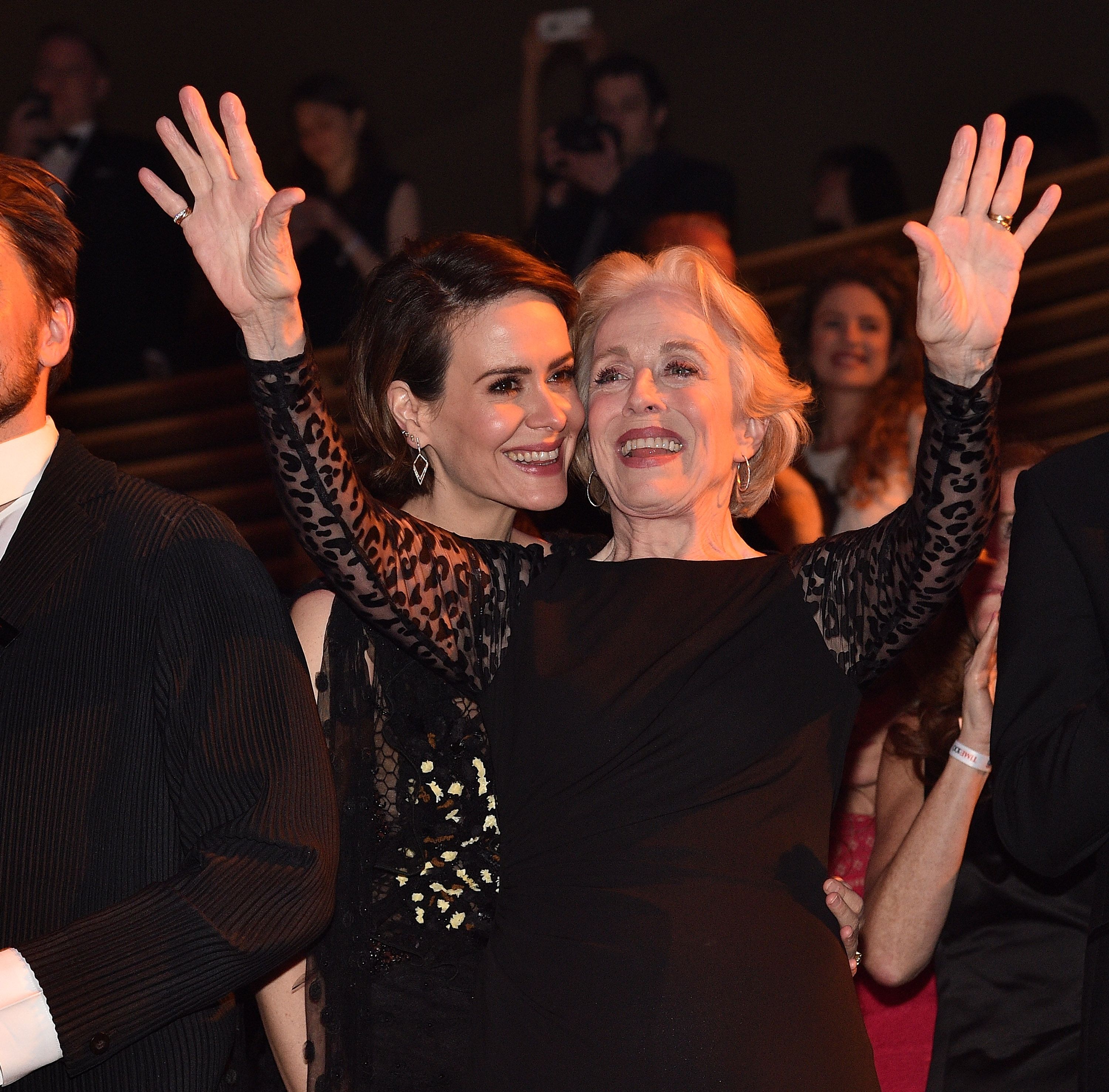 Sarah Paulson and Holland Taylor attend 2017 Time 100 Gala. | Source: Getty Images
The "Romancing the Stone" star attended a boarding school, the Westtown School, in her home state. While she was there, her desire to excel in the performing arts became stronger, and she realized that was all she wanted to do.
With 31 years between them, the couple noted that it could feel weird, but they do not let anything define them.
Shortly after graduating high school, she enrolled at Bennington College, from where she graduated in drama. Being aware of the difficulties of living in Los Angeles, she drafted other plans for her future.
Taylor decided to go into Broadway, which at the time was in its prime in New York in the 1960s. However, after appearing in Broadway and Off-Broadway projects, bigger roles came calling.
Taylor put up strong performances in Broadway plays such as "The Cocktail Hour" and "Butley," and soon, she got nominated and won awards.
After a series of smaller roles that went unnoticed, it was in 1976 that she made her film debut when she took a role in the movie, "The Next Man," where she played the role of a TV interviewer.
Her career took a different turn in the 1980s, and she started getting noticed by a wider audience. Taylor was beginning to see her passion bear fruits.
The sitcom "Bosom Buddies," which starred Tom Hanks in the lead role, shot Taylor into massive fame and popularity and better enhanced her image as an actress suitable for charming roles.
Taylor started featuring in comic and dramatic roles and appeared in the series "Me and Mom" and "Harry" in the mid-1980s. These roles were enough to give her career more boost.
The 90s and the following decade witnessed a further climb on the ladder of fame for Taylor. Aside from featuring in many hit movies, Taylor also wrote some plays that earned some awards.
In an interview, Taylor confessed that she did not have it all rosy when she started out in her career. She noted that since she did not graduate from a prestigious school, she had to make her talent work for her.
Taylor has never been married and, for most of her career, remained silent on her sexuality. In 2015, she thrilled her fans when she revealed that she was gay and had hidden her truth for a long time.
The 78-year-old revealed that she deliberately kept the identities of her lovers hidden over the years, but one of them seems to have found its way to the public eye; her relationship with Sarah Paulson.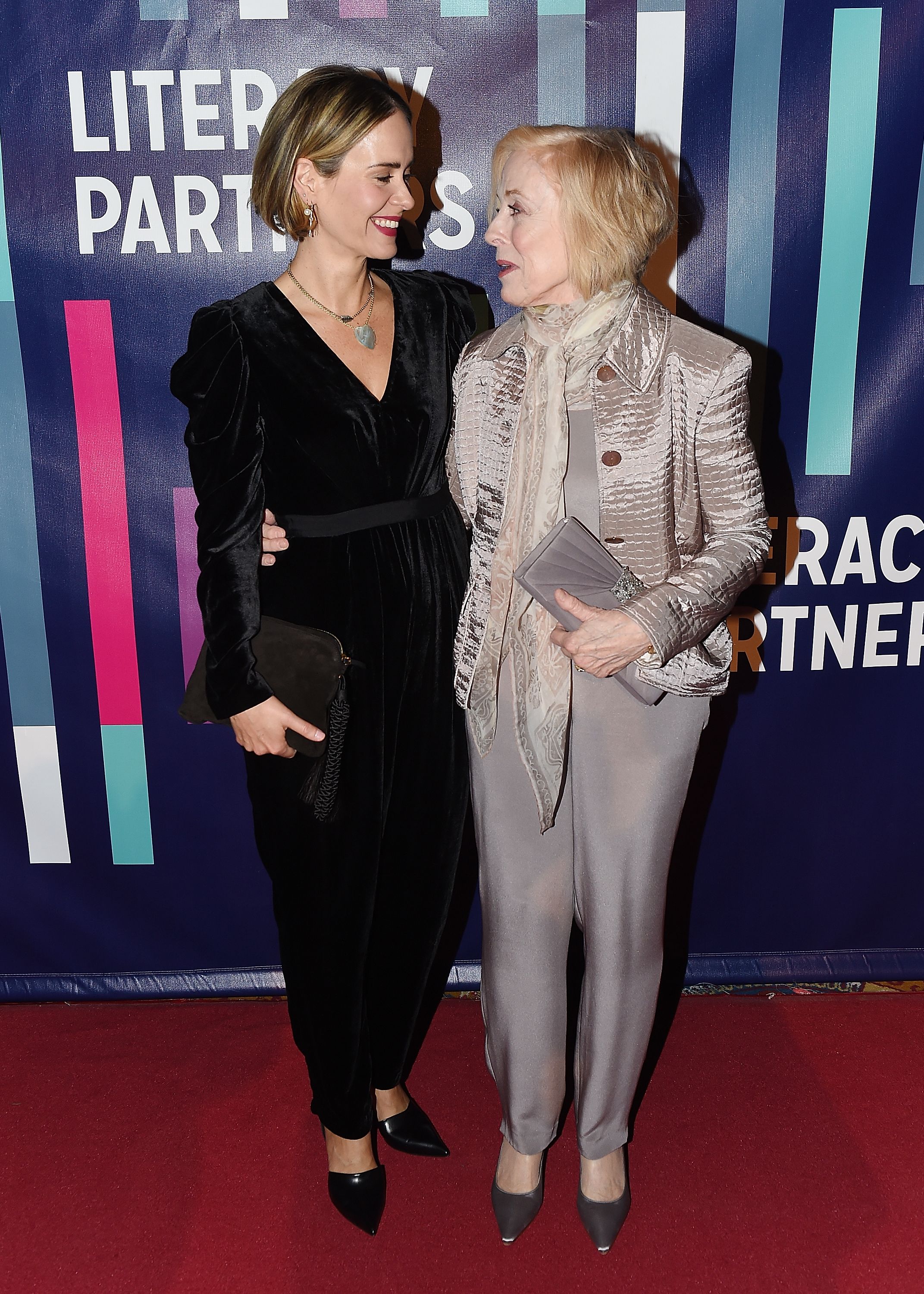 Sarah Paulson and Holland Taylor attend the 2018 Literacy Partners Gala. | Source: Getty Images
Despite not talking about her sexuality for long, Sarah Paulson's partner Holland Taylor claimed she was simply being private and only came out because other celebrities are doing the same.
Taylor revealed in an interview that she was 29 when she had her first relationship with a woman, but it did not occur to her to go public. Taylor noted that Paulson is the most famous person she has dated, making it difficult to hide.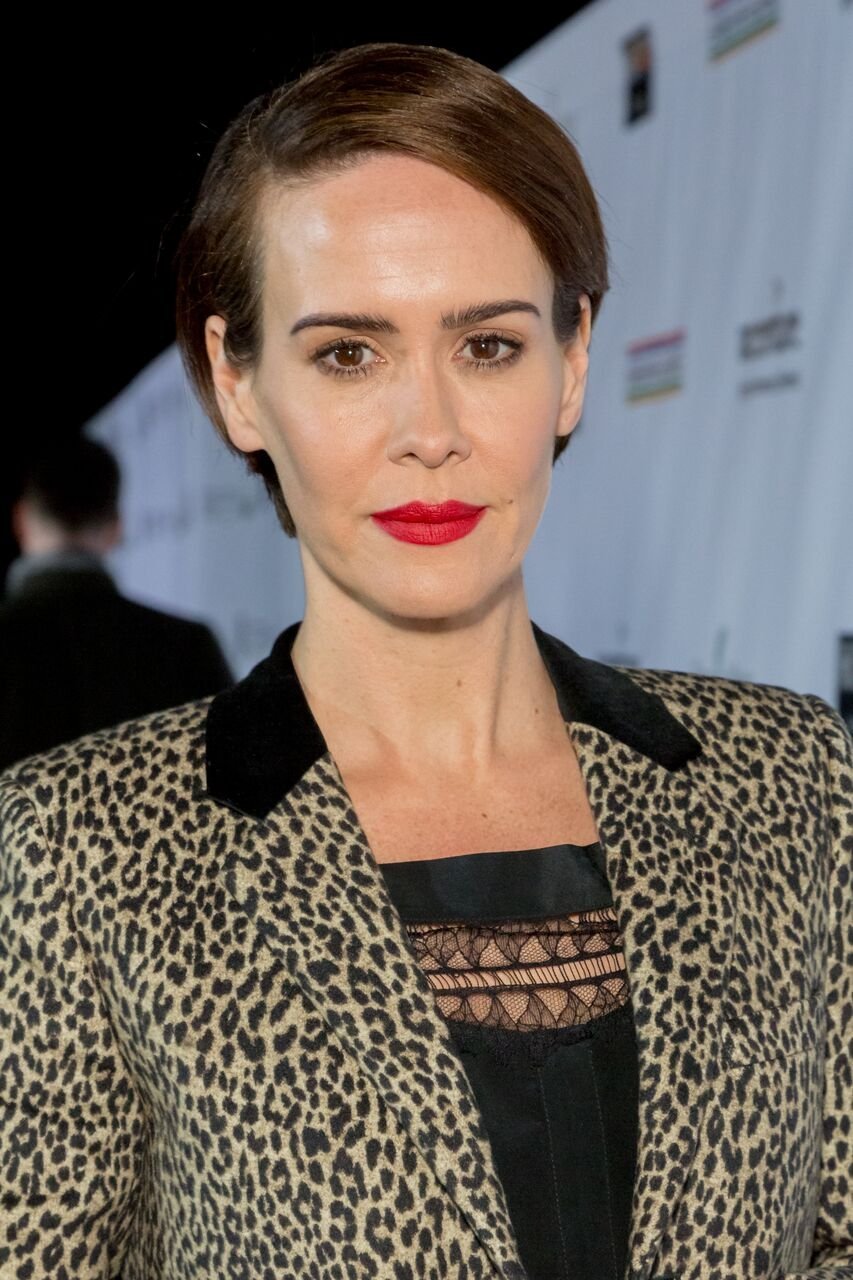 Sarah Paulson attends the 12th Annual Oscar Wilde Awards. | Source: Getty Images
With 31 years between them, the couple noted that it could feel weird, but they do not let anything define them. Sarah Paulson and her girlfriend, Holland Taylor, never fail to gush over each other on social media.
After meeting at a dinner party, the couple followed each other up on Twitter and began to forge a remarkable relationship. Sarah Paulson and Holland Taylor's relationship has become more prominent and brought a new conversation about the age gap in Hollywood romance.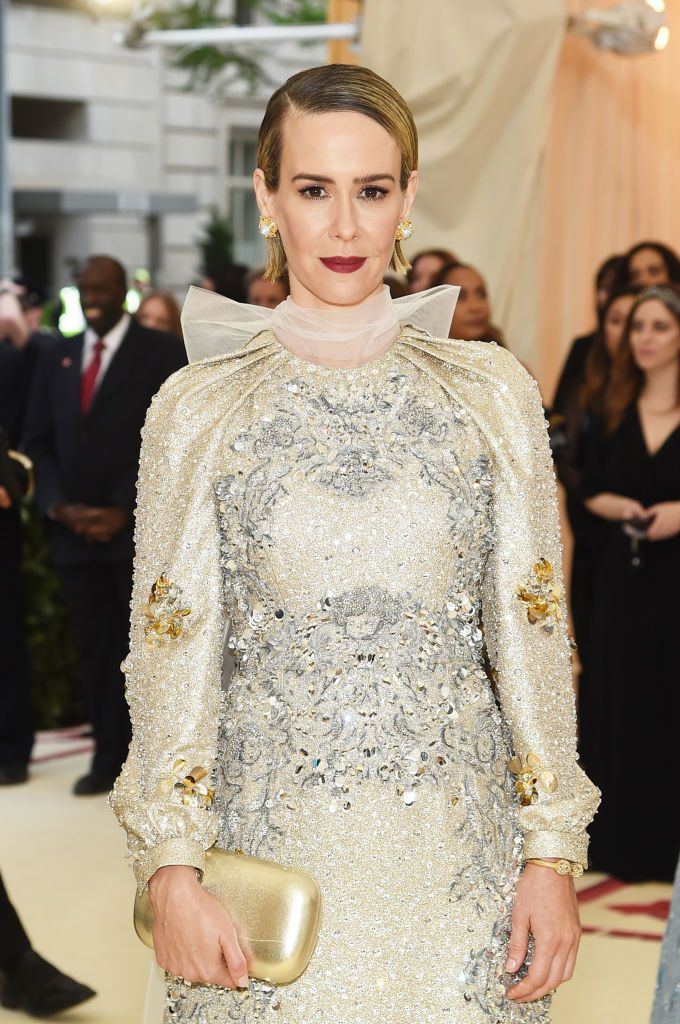 Sarah Paulson attends the Heavenly Bodies: Fashion & The Catholic Imagination Costume Institute Gala at The Metropolitan Museum of Art. | Source: Getty Images
Paulson noted that it is their age gap that has made their relationship work more than anything else. According to her, they always cherish the little time they get to spend together.
Please fill in your e-mail so we can share with you our top stories!