Stevie J & Joseline's Daughter Bonnie Graduates from Pre-k – See Her Adorable Graduation Photo
Bonnie Bella Jordan, the adorable daughter of record producer Stevie J and reality TV star Joseline Hernandez, recently accomplished a huge milestone. 
Ex-couple Stevie J and Joseline Hernandez's charming daughter, Bonnie Bella Jordan, unlocked a new level as she successfully graduated from pre-kindergarten. 
Hernandez, a reality star famous for the "Love & Hip Hop Atlanta" series, shared on Instagram a photo of Bonnie sitting on a wooden chair with a fancy floral background behind her.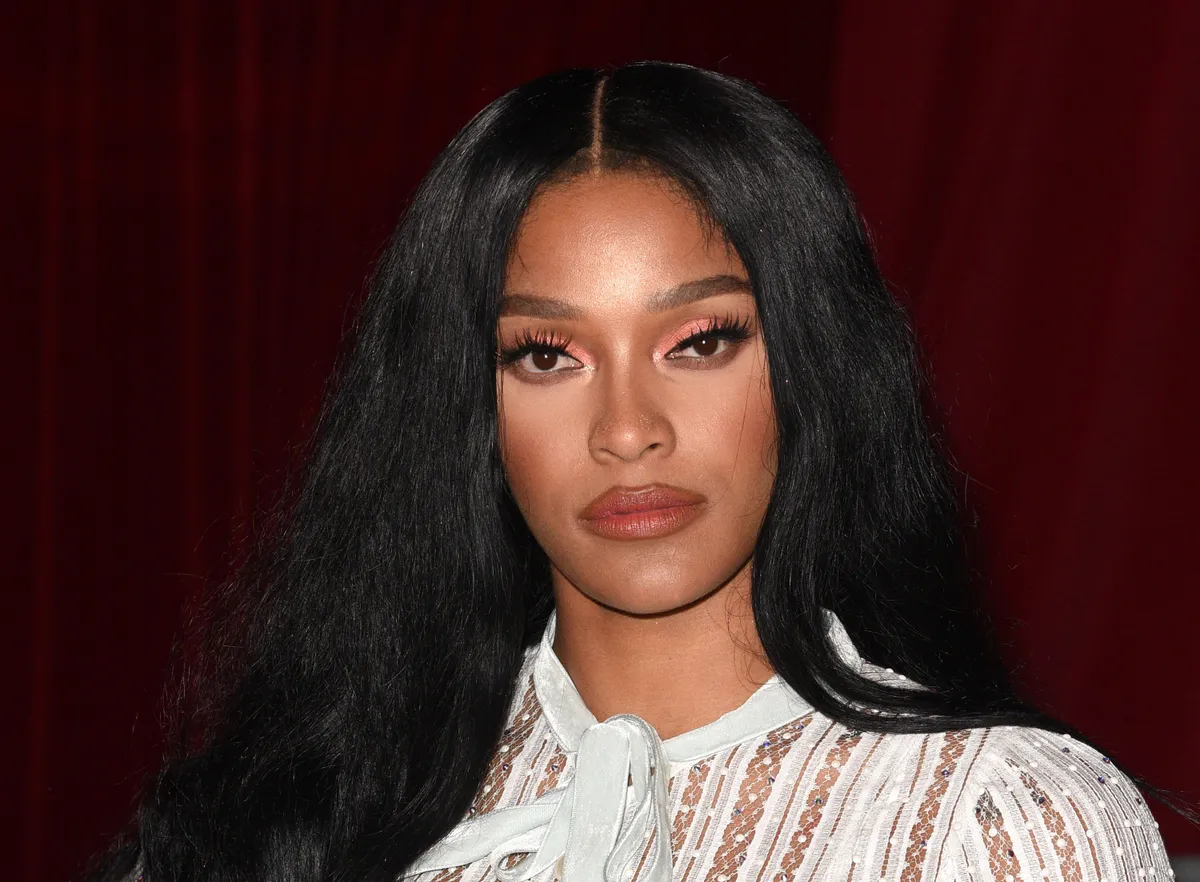 Bonnie sweetly smiled for the camera with her hands clasped on her lap and her legs crossed. The four-year-old girl looked cute in matching white shorts and a shirt. 
She donned thigh-high socks and doll shoes and adorned her braided hair with purple and pink beads. Hernandez gushed about her daughter and her milestone. She wrote:
"Everyone tell my daughter @bonniebellahernandez congratulations on her pre k graduation. ??‍????? [sic]"
Like Hernandez, fans threw in sweet praises for Bonnie and congratulated her on her important milestone. Meanwhile, one follower noted that the little girl is growing up so fast. 
Bonnie's parents have been documenting her growing up years, often in photos that reveal her sassy personality. Last year, Stevie shared a video of his daughter flexing her catwalk skills.
The 49-year-old TV personality, whose real name is Steven Aaron Jordan, expressed gratitude and described the little girl's confident walk as a walk from negativity.
Besides his loving relationship with Bonnie, Stevie enjoys a smooth-sailing co-parenting arrangement with Hernandez, with whom he previously had a bitter custody battle.
Their custody drama began when the Puerto Rican TV star claimed that Stevie had no interest in Bonnie and had not seen their Spanish-speaking daughter for quite a long time.
Hernandez broke down in tears following the court decision.
Stevie filed for custody over their daughter in May 2019, accusing Hernandez of "parental alienation" for allegedly not allowing him to see or contact Bonnie for over a month.
He also feared for the overall well-being of his daughter while in the care of his ex-girlfriend. The court eventually granted Stevie primary custody of Bonnie in November 2019. Hernandez broke down in tears following the court decision.
However, Stevie's primary custody of Bonnie was short-lived as Hernandez was later given temporary custody so their daughter could continue her schooling in the reality star's home state in Miami.
The ex-couple is now taking turns looking after Bonnie. Hernandez is in a relationship with musician DJ Ballistic Beats, while Stevie has been married to Faith Evans since 2018.