At Least 4 People Dead and Dozens Injured in San Diego Boat Incident
Four people died, and over 20 were injured after a boat crashed into a reef and caused a major accident in San Diego on Sunday.
On Sunday, May 2, 2021, dozens were injured, and at least four people died during a boating incident in San Diego. The crash comes after a boat in Lousiana left one person dead, and dozens missing in April. 
Many emergency services, such as San Diego Harbor Police, the National Park Service, the San Diego Fire-Rescue and Fire Department, and their Lifeguards, arrived at the scene to help locate and rescue people.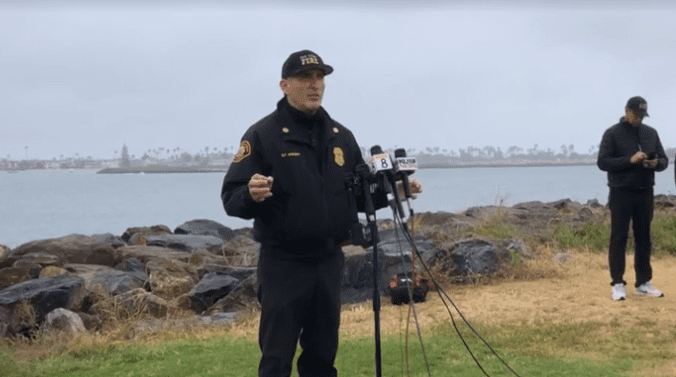 According to authorities, the boat was overcrowded with 30 people. The boat was destroyed near San Diego's Point Loma Tide Pools located in the Cabrillo National Monument on Sunday morning. 
The boat had been "basically broken apart" when authorities arrived on the scene, as Rick Romera, a lifeguard lenient of the San Diego Fire-Rescue Department, explained at a press conference later that day.
Breaking: A suspected smuggling boat capsized and apparently broke apart off Point Loma on Sunday morning, leaving at least two people dead and nearly two dozen hospitalized, a San Diego fire official said.https://t.co/yNoqZK0y9P

— Los Angeles Times (@latimes) May 2, 2021
Romera explained authorities first heard reports that three or four people need to be rescued, but as they arrived on the scene, they realized the accident was much larger, as there were people in the ocean, drowning and being pulled out by the rip current.
James Gartland, the City of San Diego's lifeguard chief, stated that his team made one cliff rescue and seven water rescues. Three people were given CPR, one suffered "major trauma," while over two dozen were taken to local hospitals.
Suspected migrant boat breaks up off San Diego, killing three https://t.co/Wusrx0g0FP

— BBC News (UK) (@BBCNews) May 3, 2021
The Coast Guard stated that emergency services confirmed the death of four people while one other person was in a critical condition. The conditions were rough with six-foot waves and 60-degree water. 
Authorities assumed that the boat was used to smuggle migrants into the US. Border Patrol supervisory agent Jeff Stephenson said that the captain is currently in custody, while the nationality of the passengers is not known yet.