'The Munsters' Star Yvonne De Carlo's Husband Was Run Over by a Train — inside Her Marital Woes
Yvonne De Carlo was married to stuntman Robert Morgan. The two were on the brink of divorce when a tragic accident unexpectedly brought them back together. 
Yvonne De Carlo is well known for her role as the captivating Lily in the monster sitcom "The Munsters," and while the actress donned her white vampire face in front of the camera, she was battling marriage woes at home. 
De Carlo was married to Robert Morgan, who made a living as a daredevil who did all the stunts and tricks for the camera that nobody else wanted to do. That was until he was hit by a train resulting in drastic changes at home.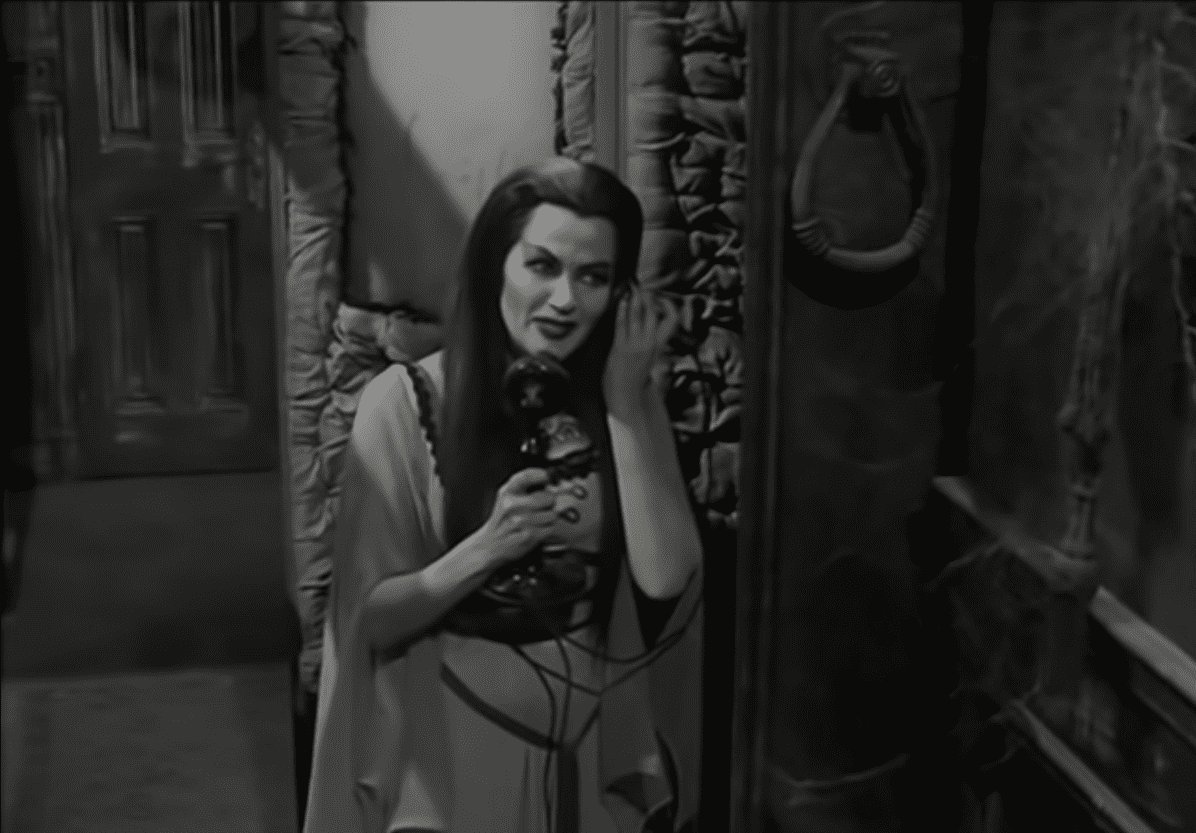 LOSS OF LIMBS 
Morgan and De Carlo were struggling to make their marriage work and were strongly considering going their separate ways when Morgan was involved in a train accident while on the set of the the1962 film "How the West Was Won."
The stuntman suffered the loss of his leg after being hit, which resulted in the family being overwhelmed by medical bills in the days that followed. But the accident proved to have an upside, as De Carlo shared: 
"Before the accident, we were on the verge of breaking up, but when they took me to the hospital I just choked up and only one thought filled my mind: I don't want my husband to die."
Yvonne De Carlo, the multi-talented actress whose celebrated career included both The Ten Commandments (1956) and The Munsters, was born on this day in 1922. pic.twitter.com/I8oeEWMnpV

— New Beverly Cinema (@newbeverly) September 1, 2020
STICKING IT OUT 
The Hollywood couple stayed together until 1973, sharing three children. De Carlo and Morgan had two sons together,  Michael and Bruce Morgan, and De Carlo was also stepmom to Morgan's daughter, Bari Morgan.
De Carlo went on to reach the age of 84. She passed away in January 2007. 
Unfortunately, the couple's son, Michael, passed away in 1997 at the age of 40, leaving only his two siblings as the surviving members of the family following De Carlo and her husband's death. 
IT'S OFFICIALLY SPOOKY SEASON!!! 🦇 ⚰️
& What better way to start it off then with a tribute to the one and only dark lady Yvonne De Carlo aka LILY MUNSTER!!!

Should I post the video I took with this? 🤔

📸: by me! Shot on iPhone pic.twitter.com/CYc6yMmzJR

— Aiden Zhane (@Aiden_Zhane) September 22, 2020
NOT EASY
Although De Carlo's role as the vampire Lily Munster allowed her to pay the ever-increasing medical bills, it wasn't always easy for her to step into a character that transformed her into an unrecognizable version of herself. 
James Bawden interviewed the actress in the 1970s, and during their conversation, she opened up about how difficult it was for her to become Lily Munster. Bawden said: 
"She said when they put her in the green makeup, she burst into tears. She said, 'So it's come to this?'"
We're celebrating the work of Yvonne De Carlo this evening starting with CRISS CROSS ('49). #LetsMovie pic.twitter.com/A4MCzyfU9D

— TCM (@tcm) January 26, 2021
PASSED AWAY 
De Carlo went on to reach the age of 84. She passed away in January 2007 at the Motion Picture & Television facility in Woodland Hills. She reportedly died of natural causes. 
Although "The Munsters" resurrected her career during the two seasons that it ran, her legacy is filled with many more Broadway productions and television shows that showcase her diverse talent on stage. 
No sign of that delivery? Join @TCM_Party for CRISS CROSS ('49) starring Yvonne De Carlo tomorrow night at 8pm EST while you wait. #TCMParty pic.twitter.com/2r8OOfVQZz

— TCM (@tcm) January 25, 2021
Among the great productions that the actress was seen in is Stephen Sondheim's landmark Broadway musical "Follies," which took to the stage in 1971. She was the one to introduce the classic song "I'm Still Here."
Having endured many tragedies in her lifetime, the premature death of her son in 1997 was something that De Carlo struggled to come to terms with. She spoke of Michael continually following his death.