Lyssa Chapman Looks Charming In Casual Sage Outfit as She Poses in a Sunflower Field
Taking to social media recently, Lyssa Chapman shared a picture of herself posing in a sunflower field. The television personality was stunning in sage casual attire.
In the photo Lyssa Chapman uploaded to Instagram on May 1, she appears in great spirits, as evidenced by the vibrant smile on her face. The picture shows her sitting in a rusty bathtub.
The sage casual outfit on her makes her look exceptionally gorgeous. In the background was a breathtaking display of sunflowers. There were also bright white fences behind her.
Chapman opted for barely-there makeup. She let her hair fall in a way that complemented her look. In the caption of her recent update, the former bail bondswoman and bounty hunter asked:
"Does burning sage make the same effect as burning it?"
Chapman's outfit was from BABY by Lyssa Chapman, a clothing brand which she co-owned. The photo amassed more than 3,000 likes. One fan commented, "Sage & sunflowers, perfect match."
Following her divorce, Chapman has found love again with her new fiancée Leiana.
Chapman was born the ninth child of Duane "Dog" Chapman. In October 2020, she reunited her daughter Mady with her father, Brahman Galanti, after living apart for more than four years.
Chapman shared the incredibly heartwarming moment with her social media followers. In the video she posted, Chapman is seen going to the airport to pick up her ex-husband.
When Chapman and Galanti, who she divorced in 2011, arrived at her home, they surprised Mady, causing her to break down into tears. The reality star is also the mother of Abbie Mae.
Following her divorce, Chapman has found love again with her new fiancée Leiana. Fans got to witness her intimate relationship with Leiana via a rare Instagram post in November 2020.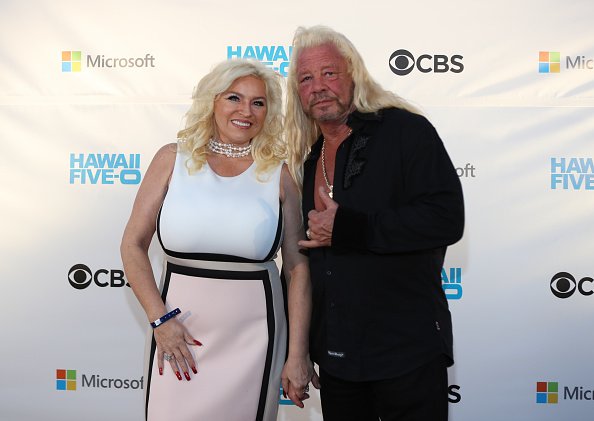 Meanwhile, her father, Dog, announced in March 2020 that he's dating Frane, a rancher from Colorado. The romance came nearly ten months after Beth Chapman, his wife, passed away in June 2019 at 51.
After Beth's passing, Dog said that he felt comfort from his relationship with Frane, whose late husband died just months before Beth. Dog and Frane shared their grief over the loss of a spouse.