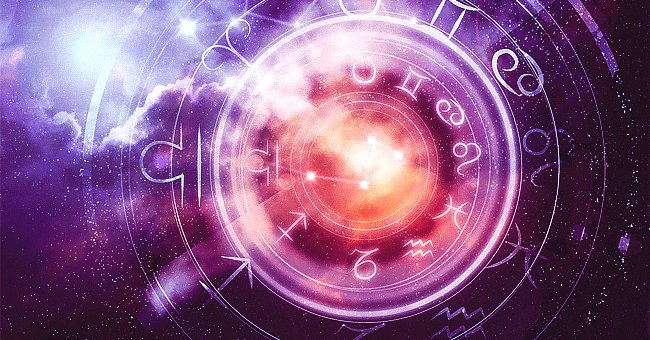 Shutterstock
May 2021 Monthly Horoscope for Every Zodiac Sign — Mercury Retrograde and Career Predictions
May is here! While we've welcomed a new month, we're actually in the middle of Taurus season astrologically. It's been a mellow couple of weeks, but brace yourself for eclipse season and another round of Mercury Retrograde.
On May 11, the Sun and Moon will align in Taurus, which forms the New Moon. Two days later, a rare occurrence happens when Jupiter enters Pisces. The last time this happened was back in 2010.
When Jupiter is in Pisces, everything is calm. As Jupiter is known as the planet of growth, luck, and expansion, it's a good time for businesses looking to scale up.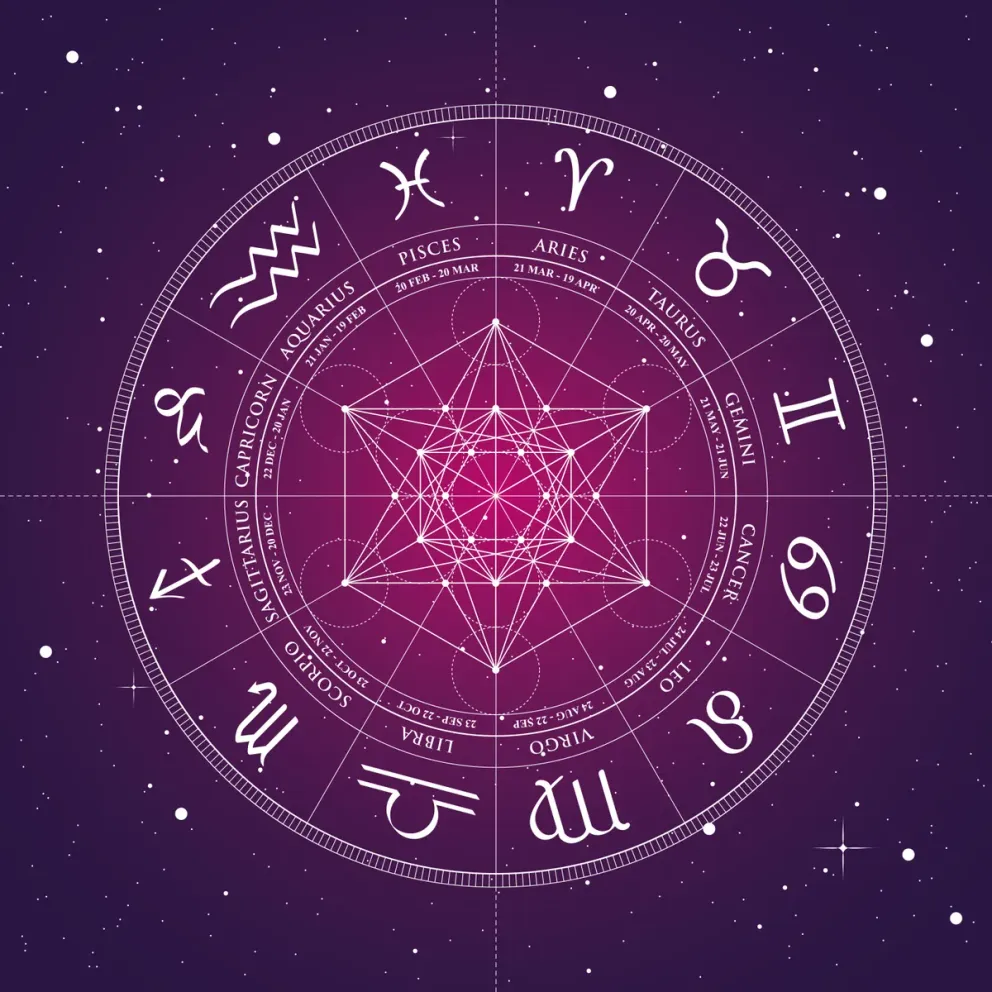 Zodiac signs in a circle. | Source: Shutterstock
By May 20, we leave Taurus season and welcome Gemini. On May 26, a lunar eclipse in Sagittarius will occur to jumpstart the eclipse season. During this occurrence, time speeds up, which means it'll be quite busy for everyone.
Three days later, we begin the second Mercury Retrograde of the year as the planet moves backward in Gemini. During this time, expect issues in travel communication and technology. While people generally view retrograde season as a bad time, it could also be a time to reflect and relax.
ARIES (MARCH 21-APRIL 19)
The new moon on May 11 will have you wondering just how much money you truly need to have in the bank. It'll also give you the confidence you need to go after new opportunities to earn more, whether it's through a promotion or a new job.
When the sun transitions to Gemini on May 20, you'll feel a little bit overwhelmed. However, don't stress yourself too much over it and power through instead.
TAURUS (APRIL 20-MAY 20)
It's your time to shine! You'll be kicking off the month with Venus in your sign, and by May 8, she'll be shifting towards your chart on finances. During this time, the planet encourages you to reflect on what you value in life.
On May 13, you'll be receiving new career opportunities from friends. A week later, on the 20th, you'll be ready to take the plunge and make a move careerwise.
GEMINI (MAY 21-JUNE 20)
On May 3, Mercury moves into your sign, asking you to get out more. Doing so will reap the rewards for you emotionally, regardless of whether you choose to do something grand like taking a trip or something as small as having a picnic with a friend.
By May 13, Jupiter will make you think of how you want people at work to think of you. During this time, you'll get credit for all the good work you've been doing these past couple of weeks.
CANCER (JUNE 21-JULY 22)
You've been thinking about your friends lately, and that could be because of the new moon on May 11. During this time, you'll be ready to let go of relationships that no longer serve you and focus on your support system.
This month, Jupiter hopes for you to be a bit more positive about your life. Even if it seems cloudy at the moment, everything will turn out okay. The lunar eclipse on May 26 reminds you to take care of yourself by doing something your body will thank you for, like a new exercise regimen.
LEO (JULY 23-AUGUST 22)
It's time to broaden your network, Leo! Don't be afraid to ask someone with a career that you look up to for advice. Make new connections this month, as the new moon on May 11 helps you discover what you want your legacy to be, making you think about your long-term career.
You'll do well in your career this month, and while you think people don't notice, your boss will. This month, Jupiter asks you to take care of your finances a little bit to make sure you don't overspend.
VIRGO (AUGUST 23-SEPTEMBER 22)
You've got your career on your mind, Virgo. Mercury and Venus are in your house of career development, which inspires you to reflect on what you want to be known for. During the new moon, you'll reflect on taking a class or course to make you even better at your work.
On May 23, the Saturn retrograde asks you to reconsider your goals. On the 26th, the lunar eclipse draws you to think about your personal life. You reflect on how you could accomplish your life goals while taking care of your daily to-do list. Don't worry, though; you always figure everything out.
LIBRA (SEPTEMBER 23-OCTOBER 22)
Your life is harmonious this month, and that's good given you love balance. Mercury and Venus are focused on your ideas and travels this month, which gives you the urge to get out there.
During this time, you're also thinking about how you can get your own way in your career. Is it time to be straight up about what you need, or do you need to be diplomatic about it? Regardless, just listen to your gut.
SCORPIO (OCTOBER 23-NOVEMBER 21)
You've got a lot of questions this month, but don't worry, the world has all the answers for you. Just remember not to drown in your thoughts, as everything will get sorted out in the perfect time.
The lunar eclipse on May 26 lands in your house of money. During this time, you'll be reflecting on how much you really need to live out your dreams. At work, things will flow smoothly. You'll be working with the right people, which makes you finish quickly and focus on better things in your life.
SAGITTARIUS (NOVEMBER 22-DECEMBER 21)
If you want a more lavish lifestyle, you'll have to think of more ways to earn money. The new moon encourages you to figure out how to make that happen. Perhaps the new position that'll open up for you will do the trick – just be ready to take it.
Saturn is in your communication house, making it a perfect time to see friends. The full moon on the 26th is your moon, and it's the perfect time for you to make things happen.
CAPRICORN (DECEMBER 22-JANUARY 19)
Don't forget to treat yourself, Capricorn! Remember that life is all about finding happiness, even in the little things. On May 11, you'll be tempted to splurge – go ahead, just make sure it's what you truly want.
At work, Mercury stirs up some energy for you that makes you more comfortable speaking out at work. A new job opportunity also makes its way towards you right on time as Saturn retrograde makes you check on your finances. The perfect balance!
AQUARIUS (JANUARY 20-FEBRUARY 18)
May is all about friendship for you, so go out there and make memories! However, the lunar eclipse on the 26th will make you rethink friendships. On May 11, the new moon is in your home and personal life, making you seek comfort in your home.
Maybe it's time for you to try something new, like purchasing new bath towels or painting your wall a new color. Whatever you do, try to make your space feel like it's truly yours, and your outlook will change.
PISCES (FEBRUARY 19-MARCH 20)
With Jupiter moving into your sign this month, you're more inclined to just go with the flow of things. If you've been struggling in some way, always listen to your gut to decide on what to do next.
Venus and Mercury ask you to catch up with your family, so try and make time for them. The lunar eclipse on May 26 will make you think about what you want to be remembered for. Reflect on whether or not you believe you're on the right path.
Now that April is over, how is the month of May looking for you? Be sure to take advantage of all the positive energy the stars are giving you, and start to make things happen in your personal life and career!
Please fill in your e-mail so we can share with you our top stories!