Katy Perry Is Barely Recognizable With Bleached Eyebrows as She Transforms into Tinkerbell
Music mogul Katy Perry showed off and showed out for 'American Idol" Disney Night in an expressive outfit that spoke of magical fantasies as she appeared as Tinker Bell. 
It's all hits, and no misses when it comes to music star Katy Perry's top-notch cosplays, and there were no exceptions in her new media share where she flaunted her transformation, channeling Tinkerbell. 
The "Roar" crooner's memorable look included Tinker Bell's tiny green dress with jagged edges. However, the singer spiced up her own outfit styled with lacy leaf embroideries.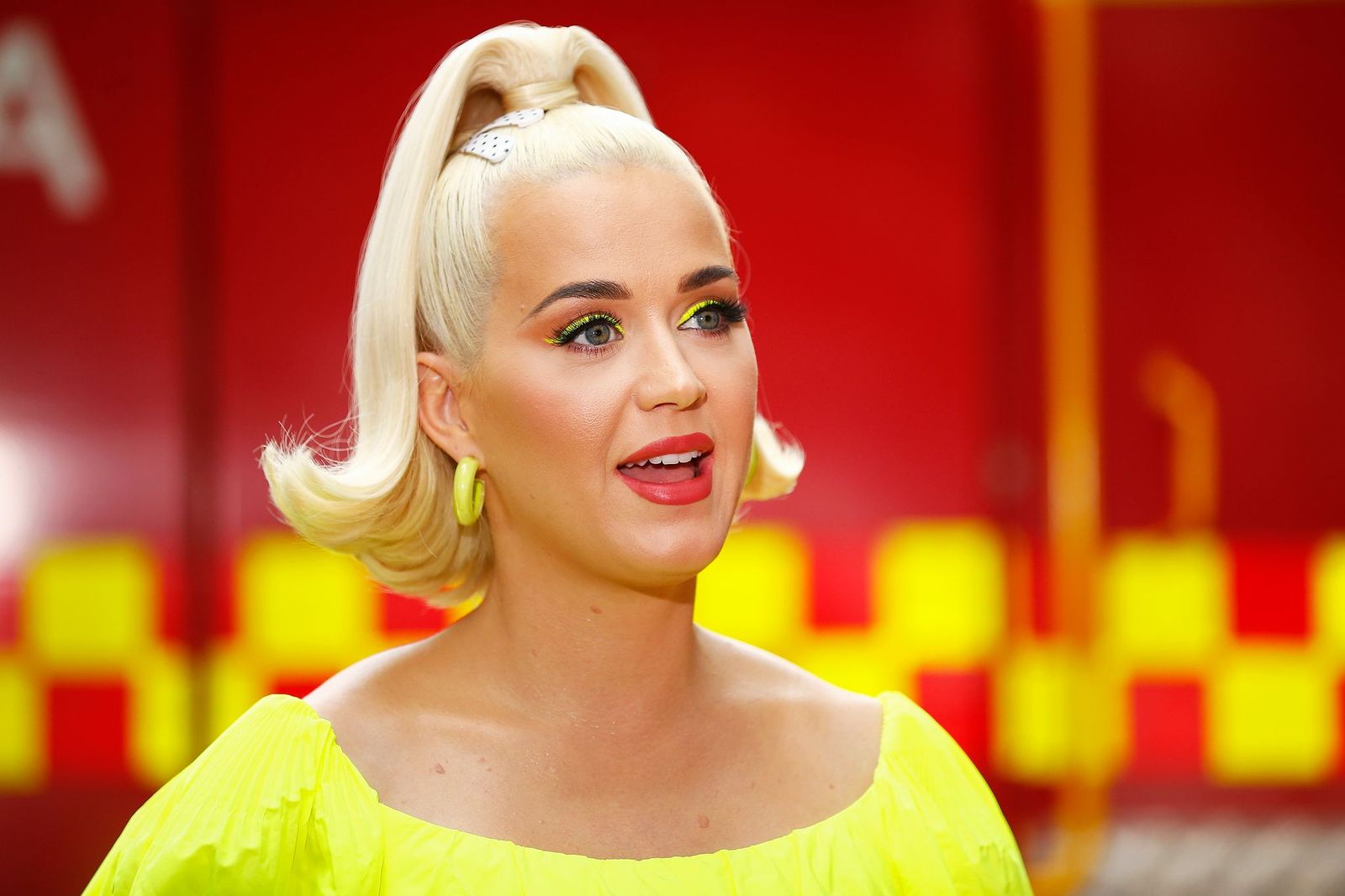 Perry's sweetheart dress matched the life-size shiny fairy wings attached to it at the back. The all-green glam included a pair of silhouettes designed with pompoms.
Over the years, she has appeared on "American Idols'" Disney night as Snow White, Ursula, and Dumbo.
The highlight of the look was how the "Unconditional" singer went all out for her look by dying her brows blonde. Her blonde brows matched her tresses that were styled in a messy bun. 
The mum-of-one's look came complete with a magic wand and a green fairy dust pouch. Perry kept her face glammed in perfect makeup and bright red lipstick. She wrote in her caption:
"TNK fast- Halfway through the top 10 of #Americanidol. Tune in to @abcnetwork if you believe in fairies…."
In other posts she shared on Instagram, Perry gave fans snippets of her behind-the-scenes look when she got ready, dressing up, applying her brow dye, and her pixie ears. 
In one of the other posts, the singer playfully called herself "Legolas's girlfriend,' as she alluded to her fiance, Orlando Bloom's old-time character from "The Lord of The Rings."
The star also talked about her inspiration for glamming up in her vibrant costumes. Perry noted that she felt everyone could use some fairy dust and magic amid handling the pandemic. 
It is safe to say that the award-winning singer perfectly pulled off her look. However, it comes as little surprise because Perry is known for many of her expressive costumes. 
Over the years, she has appeared on "American Idols'" Disney night as Snow White, Ursula, and Dumbo. This extends to several of her appearances at star-studded events.
Perry has glammed up channeling basketballs, bananas, watermelons, hand sanitizers. The long list also includes her beach ball look at the 2015 SuperBowl halftime performance.
In 2019, Perry's chandelier look turned fashion lovers' heads at the Met Gala. She later switched costumes, rocking another memorable style choice with her hamburger outfit. 
Last Christmas, the 36-year-old added some extra details to her
Christmas tree
 glam. Perry presented a creative idea, dressing up like a Christmas tree tied to the top of a car.