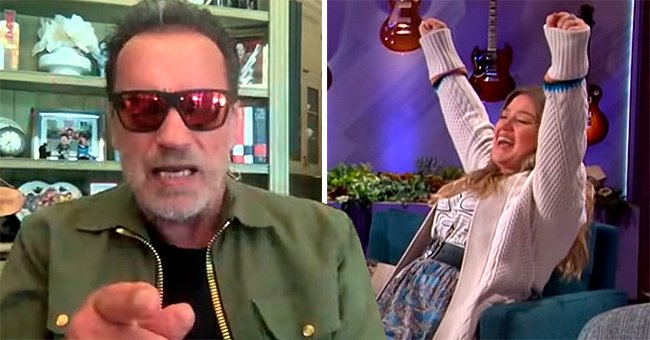 YouTube/The Kelly Clarkson Show
Kelly Clarkson Rejoices as Arnold Schwarzenegger Utters His Iconic Line While Guesting on Her Show
Arnold Schwarzenegger brought his special magic to the "Kelly Clarkson Show," where he uttered some of his iconic lines, leaving the show host in awe.
Legendary actor Arnold Schwarzenegger made a virtual appearance on the "Kelly Clarkson Show," and it was a moment the show would never forget.
The charismatic former bodybuilder and one-time governor is known for belting out special lines from his iconic movies, and this special magic never fails to thrill his crowd.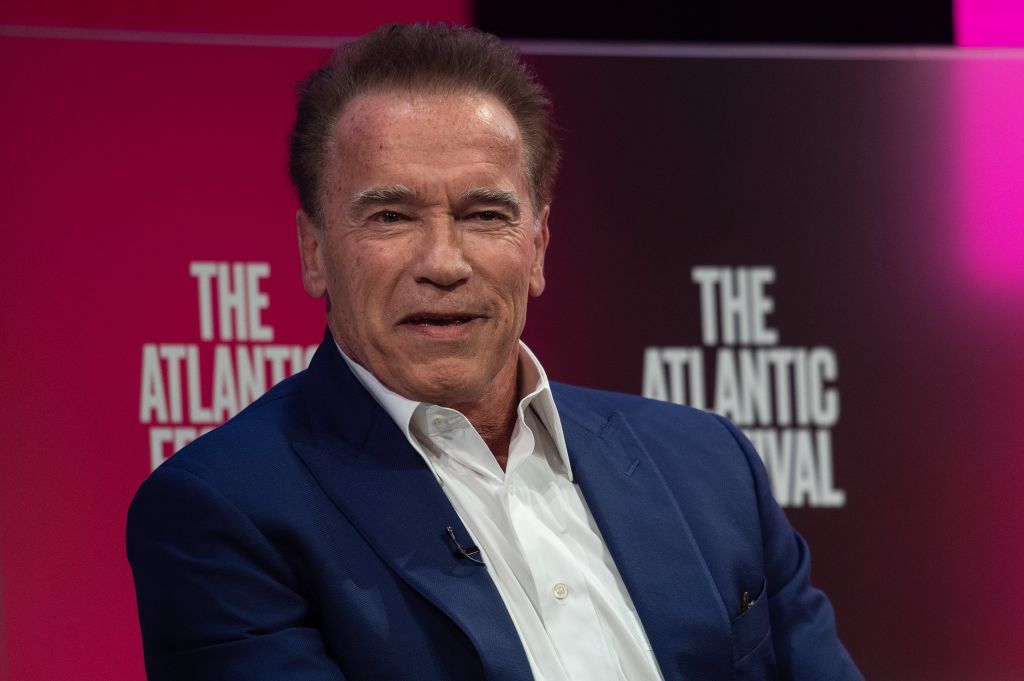 Arnold Schwarzenegger at the Atlantic Festival in Washington, DC, on September 25, 2019. | Photo: Getty Images
Some of his lines have ended up becoming fan favorites, and fans would do anything to hear him dish it out. During his appearance on the "The Kelly Clarkson Show," the iconic actor opened up on the line fans want to hear the most.
Even after having a successful seminar, some fans would request to hear his line from "Commando," where he remarked, "Get to the choppah!" Another fan favorite is his line from "Conan the Barbarian," where he famously said, "Crush your enemies. See them driven before you and hear the lamentations of their women."
Schwarzenegger said those lines dramatically, which left show host Kelly Clarkson reeling with laughter and wiping tears of laughter from her face. She shared the clip on her Instagram.
After starting his movie career in the 70s, his breakout role was in the 1984 movie "The Terminator."
During the show, Clarkson quizzed the former governor on his thoughts about Caitlyn Jenner announcing her candidacy for the seat of the Governor of California. The "Commando" actor noted he had no interest in commenting.
The legendary actor does not save his charm for his audience alone, but even at home, he gives his family a treat of his humor. Schwarzenegger's son, Patrick, told Clarkson that his famous dad also uses his catchy lines from his movies at home.
The 27-year-old appeared in person on "The Kelly Clarkson Show," and he was quizzed if his 73-year-old dad uses his one-liners at home, and he noted that he used them all the time.
After successful heart surgery, the 73-year-old was said to have dished out one of his famous movie lines when he regained consciousness and was said to be in good spirits.
Schwarzenegger made his name as a prolific bodybuilder and earned remarkable success before retiring in 1980 after surprising the bodybuilding world by claiming the Mr. Olympia title.
After starting his movie career in the 70s, his breakout role was in the 1984 movie "The Terminator." The 73-year-old went on to become one of Hollywood's greatest.
Please fill in your e-mail so we can share with you our top stories!