Arnold Schwarzenegger Shares His Experience on What It Is Like Being a Grandfather
Arnold Schwarzenegger is not only an iconic Hollywood actor but also a proud grandfather. The "Terminator" star recently shared interesting details about his experiences as a first-time grandpa on "Jimmy Kimmel Live."
Arnold Schwarzenegger is a renowned actor with various accolades under his belt, but it is new territory for the 73-year-old Hollywood sensation when it comes to being a grandfather.
The icon recently appeared as a virtual guest on the talk show "Jimmy Kimmel Live," where he opened up about his experiences as a grandfather to his adorable granddaughter, Lyla Maria Pratt.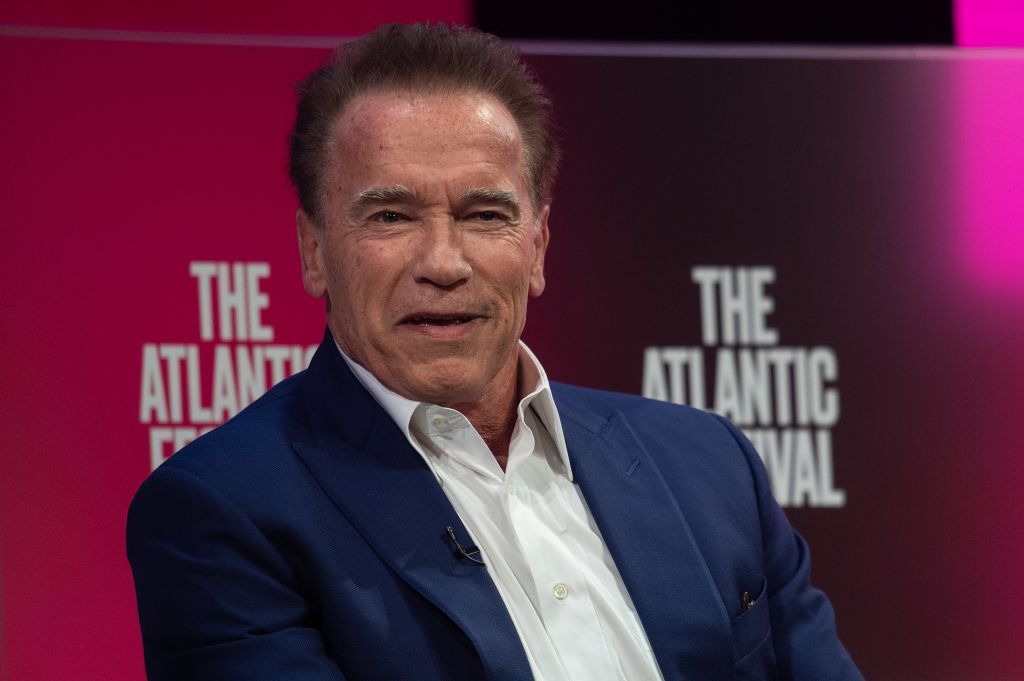 The sweet little girl belongs to Arnold's daughter, Katherine, and her husband, Chris Pratt. Although the veteran actor stated that he enjoyed being a grandparent, the role also made him realize how old he was.
The "Commando" star praised his daughter and her husband, who he described as great parents. Little Lyla was also appreciated, as Arnold gushed about her being a beautiful baby.
However, the actor couldn't enjoy his role as a grandfather to the fullest due to his daughter's overprotective nature. Although the 73-year-old actively participated in raising his kids, his knowledge didn't seem to impress Katherine.
[Katherine] explained that despite growing up as the daughter of an iconic actor, her parents protected her from the public.
The 38th governor of California described his daughter as an "expert gatekeeper" because she wouldn't let him change her daughter's diapers and always got anxious whenever the icon touched Lyla.
Although the "Total Recall" star has not been allowed to change his granddaughter's diapers, the adorable girl could spend quality time with her grandpa and his various pets.
Arnold's pets, including a miniature horse named Whiskey and a donkey named Lulu, are allowed to roam freely throughout the actor's house. According to the 73-year-old, Lyla has taken a ride on both animals.
However, as per her parents' wishes, the icon's precious granddaughter's face has been hidden from the public. Katherine opened up about the reason behind this decision to sources back in March.
The author of "The Gift Of Forgiveness" explained that despite growing up as the daughter of an iconic actor, her parents protected her from the public, thereby allowing the mother-of-one to have a normal childhood.
The 31-year-old stated that she and her husband wished to give Lyla a similar upbringing. This is why her daughter's arrival in August 2020 was announced with a picture that only showed the newborn's hand.