LeAnn Rimes Shares New Bikini Photo Showing off Her Figure on Instagram
Singer LeAnn Rimes flaunted her killer figure in a new photo on her Instagram page. The "How Do I Live" crooner stunned in an alluring yellow two-piece bikini.
LeAnn Rimes recently raised the heat on her timeline with a gorgeous photo. Over the weekend, the singer gave fans a glimpse at her stunning figure in a lovely bikini ensemble.
Rimes looked incredible in a bright yellow two-piece that featured a low-cut top with a knot design and a high-waisted bottom. The "One Way Ticket" singer flaunted her natural beauty as she posed in a pool.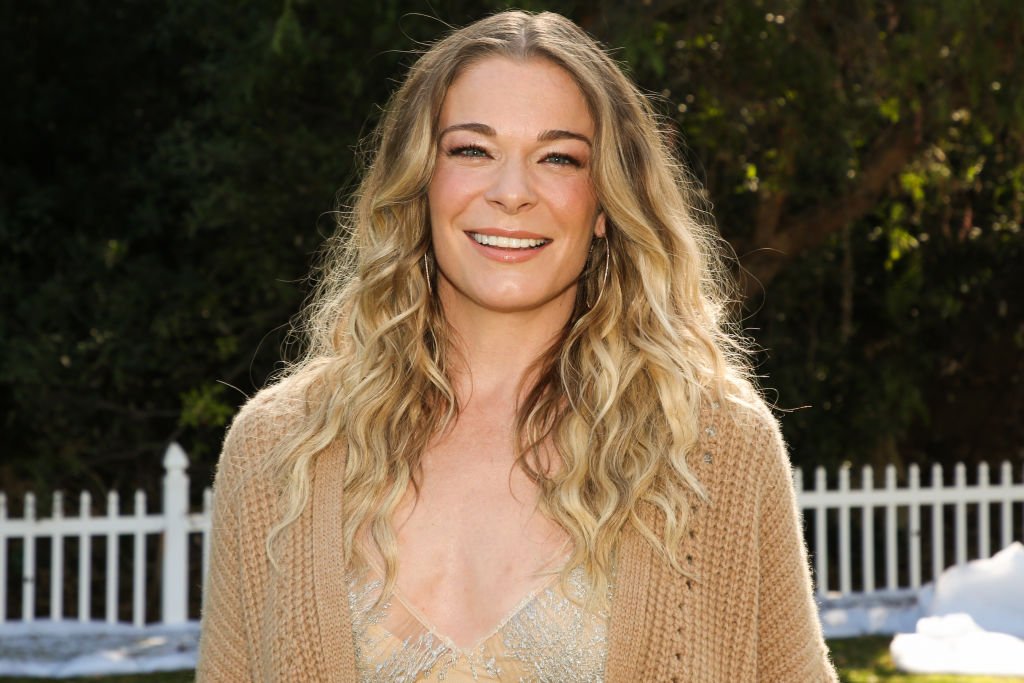 She posed in a plank position, with her legs in the water and her hands resting on a towel at the edge of the pool. She styled her blonde hair into a neat bun as she smiled at the camera. The accompanying caption read:
"Cover me in sunshine. Shower me with good time."
Rimes referenced her December 2020 win of season 4 of "The Masked Singer" in the caption, quoting the lyrics from P!nk's song, "Cover Me in Sunshine." She also included the hashtag "UNmaskedsinger."
The lovely bikini image was taken during an anniversary trip with [Rimes'] husband, Eddie Cibrian.
Fans in the comments section lauded the beautiful photo. However, one fan made an observation about her skin condition, psoriasis. The user asked if her condition had been cleared.
Rimes answered, saying she was using medication. The singer has often opened up about the skin condition which she has battled since childhood. In a 2020 interview, she spoke about ways she has been treating the disease.
According to reports, the lovely bikini image was taken during an anniversary trip with her husband, Eddie Cibrian. Rimes and Cibrian have been married for a decade and have a unique love story.
The pair who recently starred alongside each other in the Netflix series "Country Comfort" met in 2009. The lovebirds became close on the set of "Northern Lights" and immediately connected. 
Cibrian popped the question the following year on Christmas Eve, and by April 2011, they had walked down the aisle. Both Rimes and her actor husband had been previously married before falling for each other.
The three-time Grammy Award winner was married to her backup dancer Dean Sheremet for eight years until they split in 2010. Rimes' affair with Cibrian was allegedly the reason behind their divorce.
On the other hand, The "Take Two" star was previously married to Brandi Granville of "The Real Housewives of Beverly Hills." Rimes once discussed how her sixteenth album, "Remnants," helped her relationship with her mom.
The 38-year-old revealed that the track "Mother" helped her work through the pain of their strained relationship. She noted that it helped her heal and see things from her mother's perspective.