Aoki Lee Simmons Rocks All-Leather Ensemble Baring Her Flat Tummy for a New Magazine Photoshoot
Aoki Lee Simmons turned up the heat in her latest modeling gig for Muze Magazine. The teen channeled her mother Kimora's fierce and fabulous energy as she posed in a sexy all-leather ensemble. 
Kimora Lee Simmons' daughters Ming Lee and Aoki Lee Simmons grew up in the spotlight, walking runaways and appearing in fashion campaigns for their mom's trendy fashion line, Baby Phat. 
Now all grown-up, the Simmons sisters are back in the fashion business in a big way. Both young ladies are signed to One Model Management and making waves in the industry with one style campaign after the other.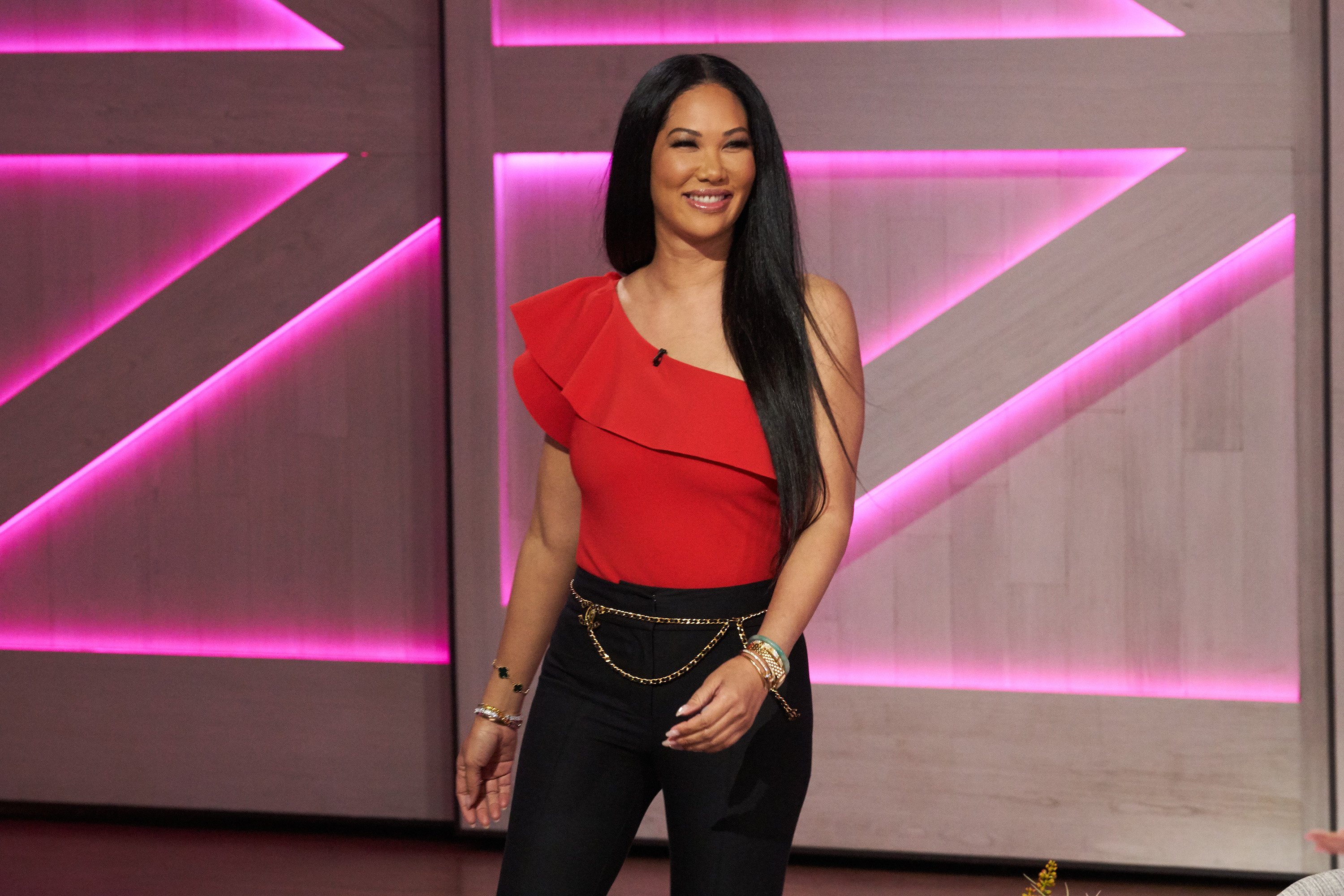 The youngest of the sisters, Aoki, was recently photographed by Paige Wilson for Muze Magazine and the snaps were nothing short of breathtaking. The 18-year-old shared a single stunning shot from the shoot and captioned:
"All in a days work for @muze.magazine."
The eye-catching photo featured Aoki posing in a fierce animalistic way, on her knees with her palms placed firmly on the ground, while looking at the camera intensely but not in an intimidating way.
While the picture didn't show her outfit clearly, her bold hairstyle stole the show. Aoki traded her natural curly tresses for a more rock 'n' roll hairstyle with sharp straight bangs and a messy curly bob.
Fortunately for Aoki's fans, her makeup artist, Larry Traveon, generously uploaded several different shots from the punk style shoot, which he described as "Mad Max meets Kill Bill meets Fashionnnn." 
These snaps showed off the multi-talented star's complete glam ensemble, which included a brown cut-out turtleneck crop top paired with matching sheer brown pants with tassels that moved freely as she lifted her legs through the shoot.
Aoki was admitted to the prestigious [Harvard University] at age 16.
Aoki wore her pants low to reveal her brown high-waisted underwear and finished off the look with black strappy high heels, a statement necklace, and a single bracelet.
The all-brown theme didn't end at the outfit. Aoki's face was enhanced by perfectly applied makeup, focusing on brown, bronze, and gold shades. The tags indicated that some of the brands used included Fenty Beauty, Narcissist, and Ilia Beauty. 
Aoki's photos received the adoring compliments and praise fit for a model of her caliber. Even more impressive is the fact that she has mastered a career as a model at only 18 years while keeping up with her studies at Harvard University.
Aoki was admitted to the prestigious institution at age 16. Since then, she has proven that she is unstoppable in tackling her school work and hobbies, all while working with her mom on new designs for the iconic Baby Phat brand.