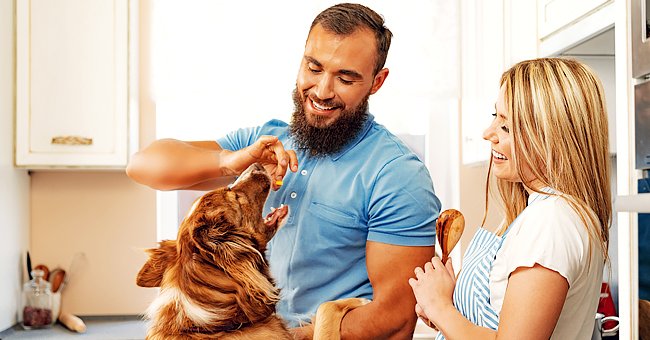 shutterstock.com
Daily Joke: A Man Made a Woman Believe He Is On a Dog Food Diet
Today's #jokeoftheday is about a man who convinced a woman beyond every reasonable doubt that he was on a dog food diet while they were at the supermarket.
75-year-old Fred was ready to feed his pet dog when he discovered he was out of dog food. He decided to run to the local supermarket to purchase some. While in the queue, he had a discussion with a woman.
Upon seeing the cans of dog food in his cart, Jane asked Fred if he had a dog. He was confused about the question. Of course, he had a dog, or why else would he buy dog food. He thought to himself, "What did she think I had, an elephant?"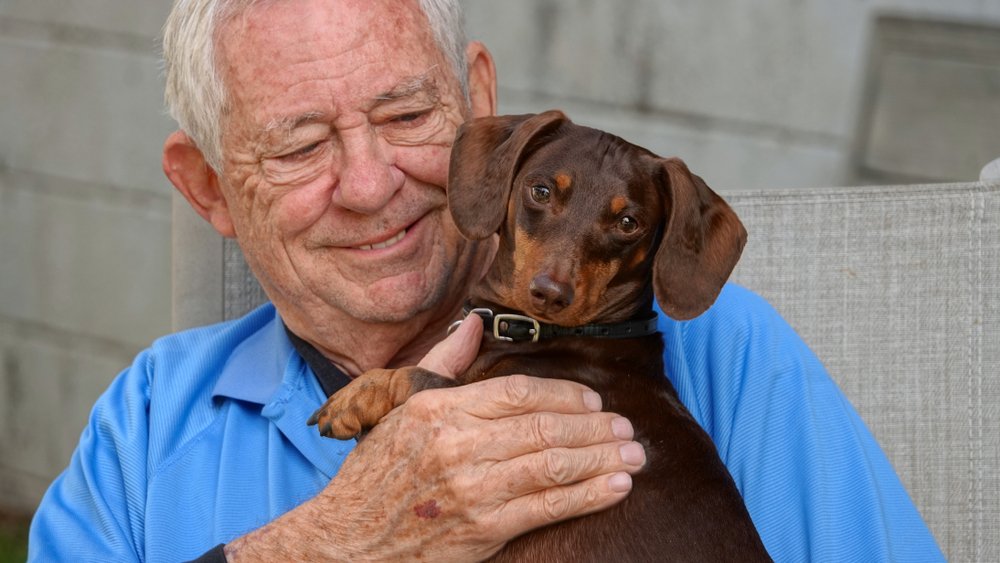 A smiling senior man holding his cute little dog. | Photo: Shutterstock
There was a long moment of pause between the duo. Fred thought long and hard about his response and finally decided to have fun with her. At least, he was now retired and had nothing too serious to do.
He turned to Jane with a smile on his face and told her he didn't have a dog. She asked him what he was using the pet food for then, and Fred told her he was starting the Dog Food Diet.
Her eyes shone in shock as she tried to process Fred's confession. With confidence, he explained to her that he wanted to get back to the diet after losing more than 20 pounds the last time.
Fred told Jane that he ended up in intensive care with tubes coming out of him during the last diet, but he didn't mind because the diet worked excellently, helping him lose some weight.
He explained how it worked, saying that all she needed to do was load her pant pockets with Purina nuggets and munch on two or three whenever she got hungry. He revealed to her that the nuggets were quite nutritional.
As he explained to Jane, Fred noticed that everyone on the queue was invested in his story. Scared to death, Jane asked Fred if eating the dog food sent him to the intensive care unit.
Fred answered, saying, "no, I stepped off a curb to sniff an Irish Setter's butt and a car hit us both." The man behind Jane was laughing so hard it felt like he would faint. Fred was asked not to return to the supermarket.
Please fill in your e-mail so we can share with you our top stories!