Kimora Lee Simmons Looks Youthful While Lounging in the Pool in a Swimsuit on Her 46th Birthday
It's obvious that Kimora Lee Simmons, beyond being a successful entrepreneur, has a history in modeling - what with her stunning legs and age-defying skin. 
Kimora Lee Simmons celebrated her 46th birthday by taking to Instagram and posting a picture of herself. She looked half her age flaunting her slims legs in a swimsuit. 
The scenery was classy, with a large pool, a lounger fit for royalty, a jacuzzi, and tall palm trees behind her. She looked unperturbed by this luscious landscape, looking in the distance with dark glasses on.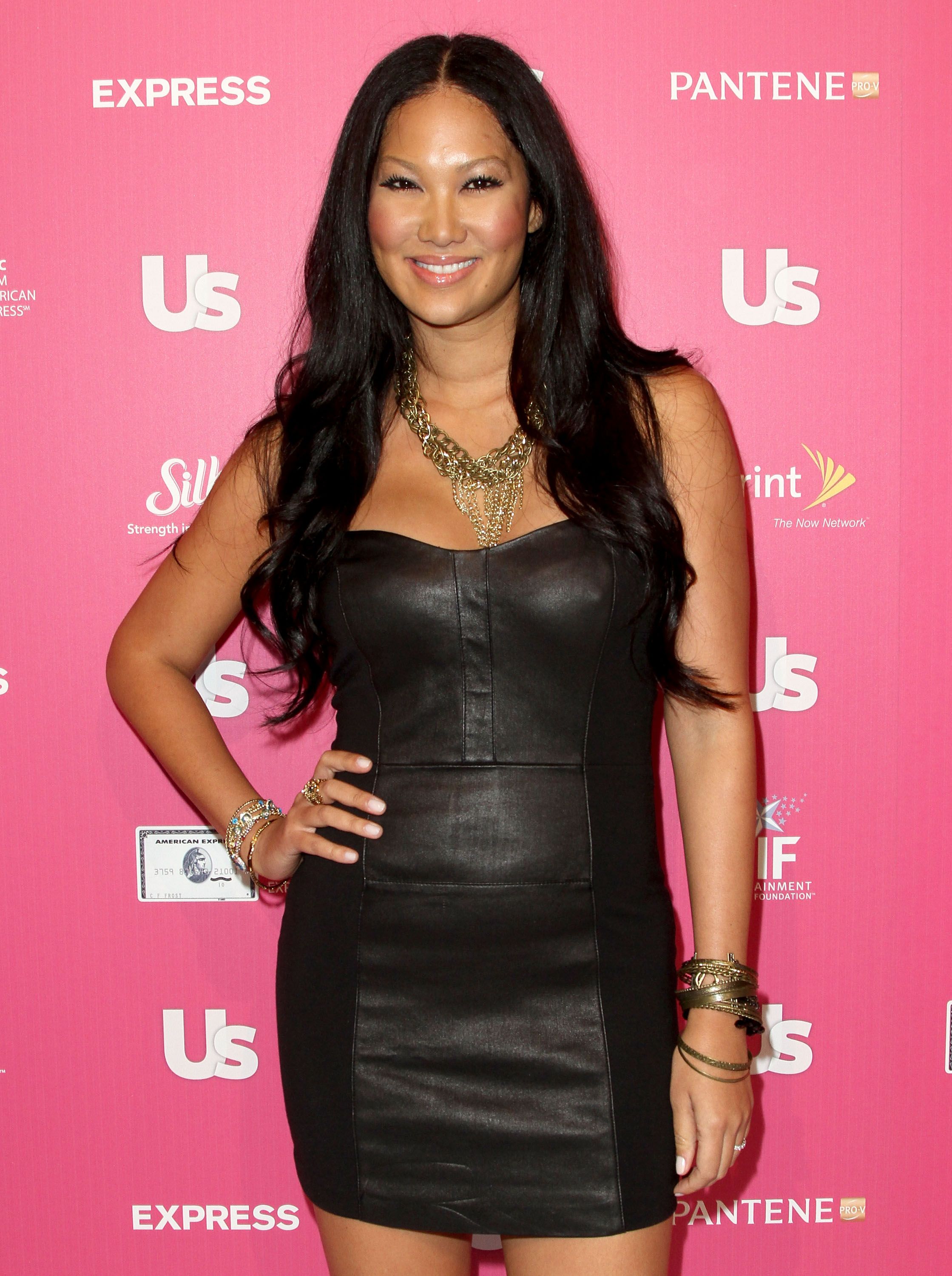 A SPECIAL DAY
Laying down charmingly against the inflatable vehicle, she lifted her one leg up, the glow of the sun highlighting its toned and shapely look. The entrepreneur took to the caption, writing: 
"Alexa play, "birthday [expletive] "????Thank you all for your sweet wishes, kind words, lovely gifts, and beautiful flowers!"
Continuing, she expressed that she was utterly taken aback by all the love sent her way and sent out her love and gratitude. Balloons bounced in the background adding to an underlying celebratory ambiance.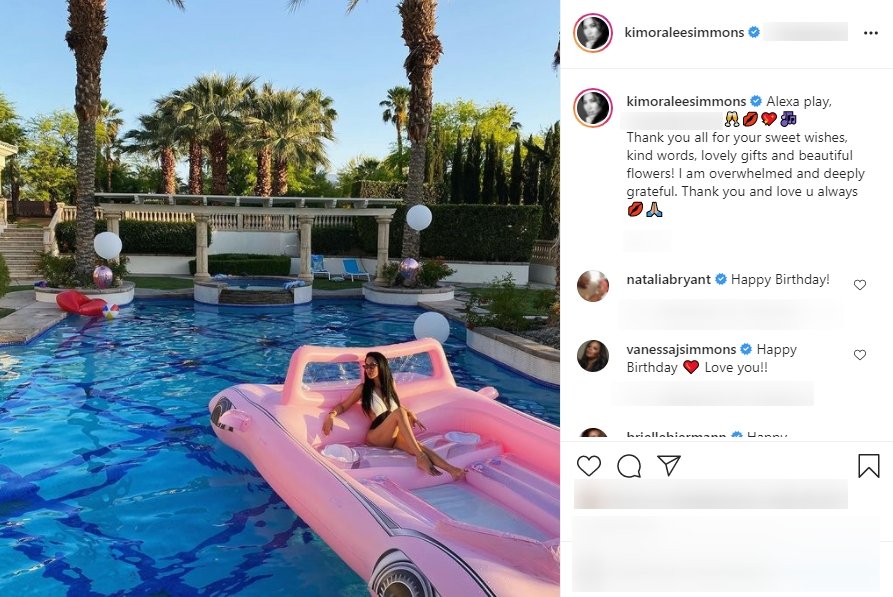 LOVE FROM EVERYWHERE
Well-known individuals who took to the comment section to wish Simmons a happy birthday included Natalia Bryant, daughter of the late Kobe Bryant. Her niece and actress Vanessa Simmons also sent her love.
Another notable ex-lover of Simmons is Djimon Hounsou.
Beyond the glittering and prominent names, admirers and followers of the celebrity came from all over the internet. They hoped that she enjoyed her special day and commented on how stunning she is. 
BRANDS THAT GIVE BACK
Simmons' fashion child Baby Phat recently made a comeback, appealing to the style of Gen Z. The brand contributed to pandemic aid, providing the Freedom Shield Foundation with donations, Simmons conveying:
"Through the Freedom Shield Foundation, we've given close to 400,000 meals to those in need."
Simmons has described the overall mood of her brand as luxurious streetwear. The vogue businesswoman created Baby Phat with her ex-husband and entrepreneur Russell Simmons.
A LIST OF LOVERS
Russell, Def Jam co-founder, and Simmons got hitched in the late 1990s. They conceived two beautiful children together; Ming, 21, and Aoki, 18.
Speaking about their co-parenting relationship, Simmons has said that it has been challenging at times. However, she affirmed that all in all, they have a good partnership. 
Another notable ex-lover of Simmons is Djimon Hounsou. He is a wonderful actor who originates from Africa and has made a name for himself by playing many parts, such as in "Amistad" and "Blood Diamond."
He received his first Oscar nomination for his role in "In America," which made him the first Black African to receive this honor. He and Simmons share a son, Kenzo Lee Honsou.