Jennifer Lopez, Her Mom Lupe & Daughter Emme Show Similar Facial Features in 3-Generation Photo
Multi-hyphenated entertainer Jennifer Lopez and her loved ones were the perfect models in a new image shared on her social media page to promote her new skincare line.
Jennifer "JLo" Lopez has racked in decades of stardom, and she keeps reaching for and attaining milestones. Her recent Instagram post showed that she could easily add modeling to her long list of successes as she posed for a picturesque shot.
The star was not alone as she presented the elegant look alongside her 75-year-old mom, Guadalupe, and 13-year-old daughter, Emme, in what was a three-generation shoot for JLO Beauty.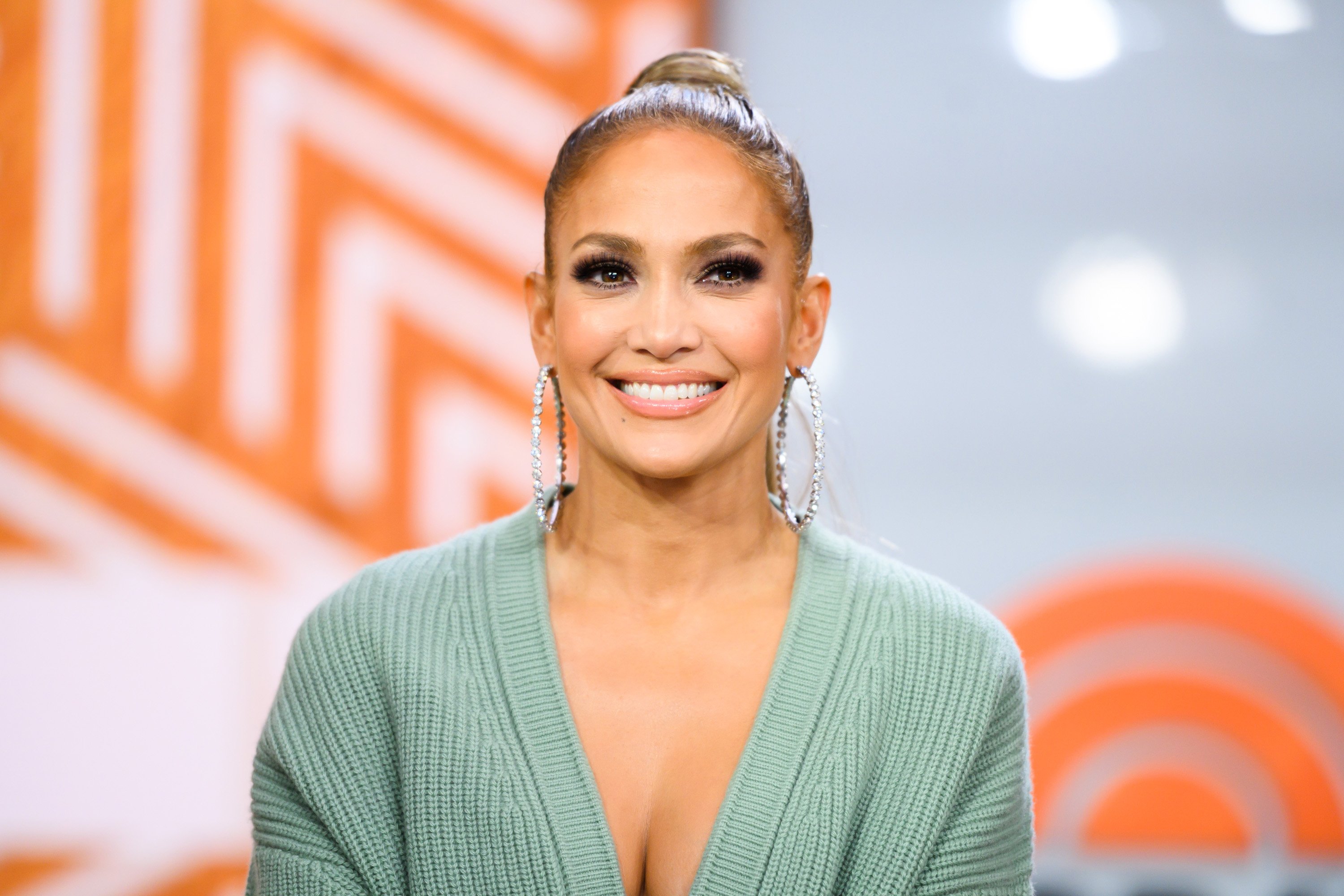 The lovely trio complemented one another as they stood in ascending order for the headshot. Lopez's gorgeous and youthful mom stood at the far-end in a V-neck blouse, next to the singer, who rocked a spaghetti strap top.
Emme was next, rocking a sweet smile and matching the same glowing energy from her mom and grandma. The gold-hued photo showed that the trio opted for no-makeup looks so fans could see their skin's natural radiance. She captioned:
"#MamaGlowsBest [sparkle emoji] @jlobeauty for gorgeous glowing skin from ages 7-77 #JLOBEAUTY #IGotItFromMyMama #BeautyHasNoExpirationDate."
Lopez is known for her versatile energy that has transcended music, dance, and award-winning acting, and as of January 2021, she expanded her expertise to entrepreneurship and beauty.
The star launched her beauty brand, JLo Beauty, and despite the teeming celebrity beauty market, she attained success. The music star also had her daughter and mom showing support.
[Lopez] and her ex-fiance, Alex Rodriguez, celebrated the matriarch's 75th birthday in a small but memorable occasion.
This is the same supportive energy that Guadalupe showed during her daughter's Global Citizen VAX LIVE performance. Lopez took to the stage at SoFi stadium with her equally stunning mother by her side.
The singer looked as gorgeous as always in a sparkly fringe jumpsuit that nicely clung to her curvy body. Guadalupe rocked a polka dot blouse tucked into black pants. 
When it comes to showing support and inspiring her daughter, Guadalupe's efforts go as far back as when Lopez was a young girl. Once in an interview, she recalled how her parents involved her and her sisters in the arts.
While Lopez's interest in music and dance was piqued because of her mom, the zeal for success, backed with hard work, came from both her parents, David and Guadalupe Lopez. 
After attaining her impressive level of recognition and success, Lopez never forgets to show her appreciation to the now separated couple. Last December, she and her ex-fiance, Alex Rodriguez, celebrated the matriarch's 75th birthday with a small but memorable occasion.