Kelly Clarkson Shows off Her Powerful Voice While Covering an Iconic Smokey Robinson Song
Kelly Clarkson mesmerized her fans while performing a cover of a Smokey Robinson classic during a recent episode of her show. 
During a recent episode of her show, "The Kelly Clarkson Show," Kelly Clarkson wowed her audience with her rendition of the 1962 hit "You've Really Got A Hold On Me" by Smokey Robinson and The Miracles.
Clarkson sang the classic song for her "Kellyoke" segment of her show during Tuesday's episode. She definitely proved that she has a very soulful voice with her cover.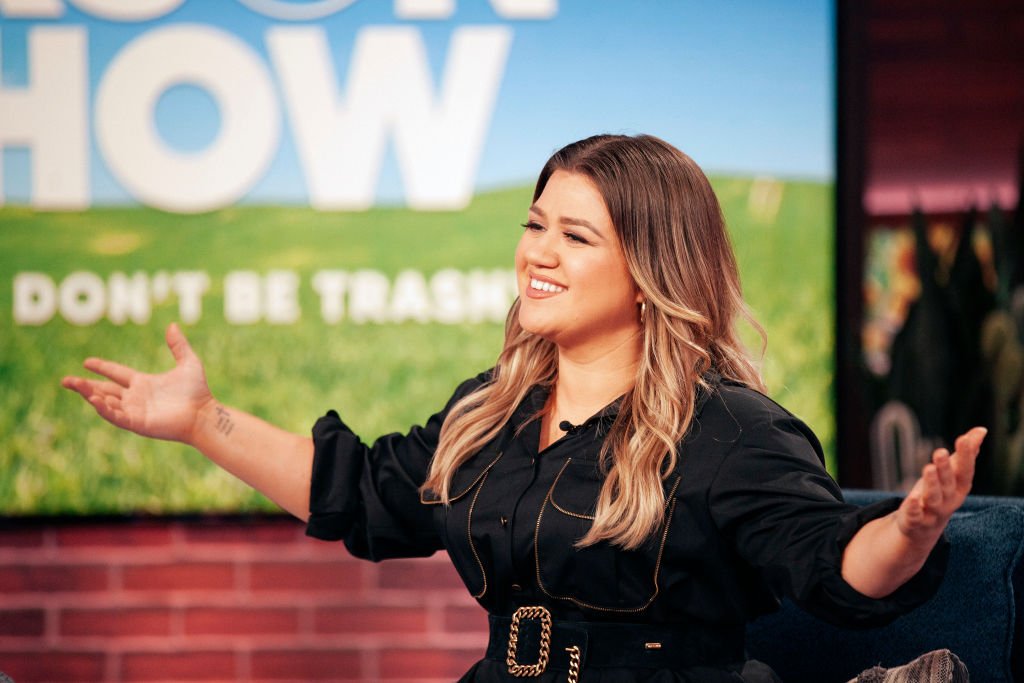 Of course, Clarkson put her own personal spin on the track while she stayed true to the song's essence. She put her talent on display when she hit the notes at the one-minute mark and showed she is an "American Idol" champion.
Clarkson's fans and the viewers of the YouTube video could not help but praise Clarkson's performance in the comment section of the YouTube video of the perform, as one fan gushed:
"Kelly can sing the alphabet song and it would be saved on my Spotify playlist! Her voice is amazing!!!!"
Clarkson is known for being able to sing any genre of music. The songstress has recently taken a liking to covering classic songs for her "Kellyoke" segment, especially this year.  
On Monday, she wowed audiences when she performed "When Will I Be Loved," the 1972 hit song by Linda Ronstadt that was originally performed and produced by the Everly Brothers in 1960. 
Of course, besides her very inspiring music career, she is also a wonderful mother to her children.
Last month she graced her audience with her cover of Frank Sinatra's "My Way," and the previous month, she sang a version of Lauryn Hill's "Can't Take My Eyes Off You," which is a cover of Frankie Valli's 1967 song. 
The renowned singer became the first-ever American Idol winner beating Justin Guarini almost two decades ago. Since then, she has not stopped making waves in the music industry. 
In fact, during her almost 20 years in the industry, she has achieved a few awe-inspiring accomplishments, including winning three Grammys as well as being nominated 15 times. 
Of course, besides her very inspiring music career, she is also a wonderful mother to her children, River Rose and Remington, and an amazing TV host. Fans loved Clarkson as a coach on NBC's "The Voice."
She shares her children with her soon-to-be ex-husband Brandon Blackstock. Blackstock has two other children Savannah and Seth, who he shares with his ex-wife Melissa Ashworth. 
Besides singing up a storm on her hit daytime talk show, "The Kelly Clarkson Show," Clarkson has had wonderful conversations with her guests, including, most recently, Channing Tatum and Casey Rose Wilson.