Check Out Tamela Mann's Daughter Tia Flaunting Her Curves in Skintight Burgundy Dress in New Pics
Tamela Mann's daughter recently stunned her followers on social media when she shared a series of images that captured her in a form-fitting outfit, revealing her attractive shape, and her fans had lots to say.
Tia Mann is Tamela Mann's daughter, but unlike her mom, a gospel artist, she uses her looks and not her voice to capture hearts. One day ago, she took to her Instagram page to share some mouth-watering pictures of herself. 
The shots captured her posing up a storm in a stylish burgundy dress. The long-sleeved outfit clung to her supple curves, and she complimented the outfit with body jewelry of polished gold that shined in the bright glare of the sun.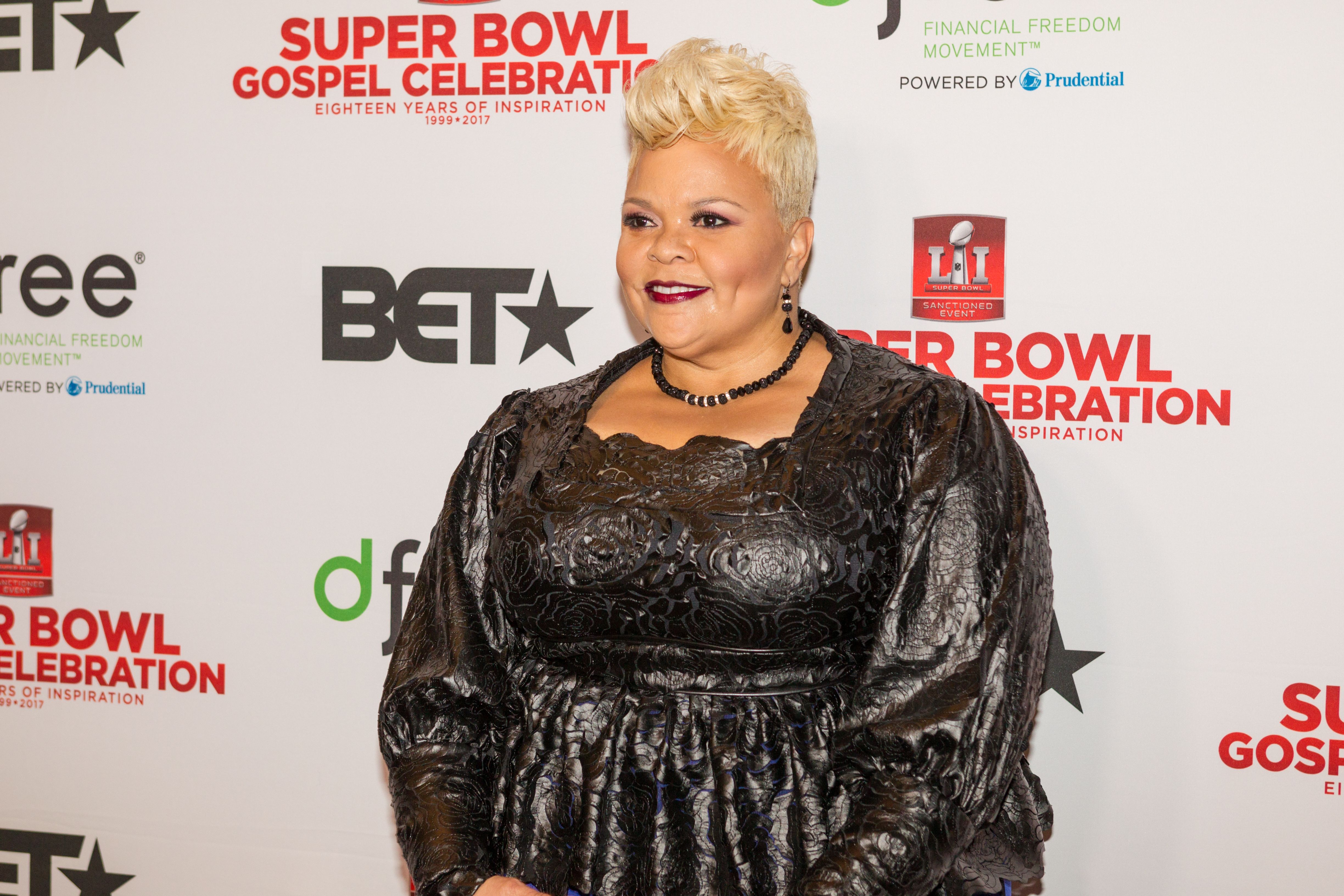 Those visible in the snaps include a medium-sized nose ring, oversized hoop earrings, and a slim neckpiece. Even though she looked fabulous in the outfit, there was something else she wanted her fans to pay attention to— her hair. 
Tia rocked a wig she identified as "Cambodian straight hair with a dope thick closure" in her caption. The hair took on a glossy shine in the sun, and it reached past her shoulders to tease her waistline. 
The beautiful lady tagged the store that sent her the hair and because she knew her loyal fans would check it out, reminded them to inform the store who sent them. 
In the comment section, fans gushed over the pictures; "beautiful" was a word that came up more than a dozen times from people who could not get enough of Tia.
The two share a deep bond that came into existence before fame touched them.
Tia is the last child in the Mann family, a position that comes with quite a lot of perks. She has five older siblings, four boys, and one girl. 
The relationship between the family is a tight one built on the foundation of solid core values. All family members think Tia is the "spoiled child" who is "periodically their dad's favorite but always their mother's."
Still, the siblings love each other, and they all know about Tia's more lovely attributes, some of which include her big heart and infectious energy. 
Tia's parents, Tamela and David Mann have one of the longest relationships considering their popularity; she is a Grammy Award-winner who also acts while he comes from a comedy background. 
They got married in 1988 and have only renewed their vows once in all the decades they have been together. The two share a deep bond that came into existence before fame touched them, and above all, they both support one another. 
Their relationship has shown no signs of ending anytime soon, and fans of the couple's dedication and commitment to each other hope things stay that way.