See Tamela Mann's Impressive Weight Loss as She Dons a Navy Blue Dress in Teaser for New Single 'Help Me'
Gospel singer Tamela Mann had fans swooning after showing off her weight loss in a new Instagram post. The 54-year-old looked incredibly beautiful in a blue outfit accentuating her curves.
Tamela Mann has gone through tremendous fitness change over the past few years, but it appears the gospel singer is not stopping soon, and fans love every bit of it.
She showed off her incredible weight loss in a new Instagram post, wearing a blue silk dress with a v-neckline and long puffy sleeves. The tight-fitting number highlighted her slim waist and curvy body.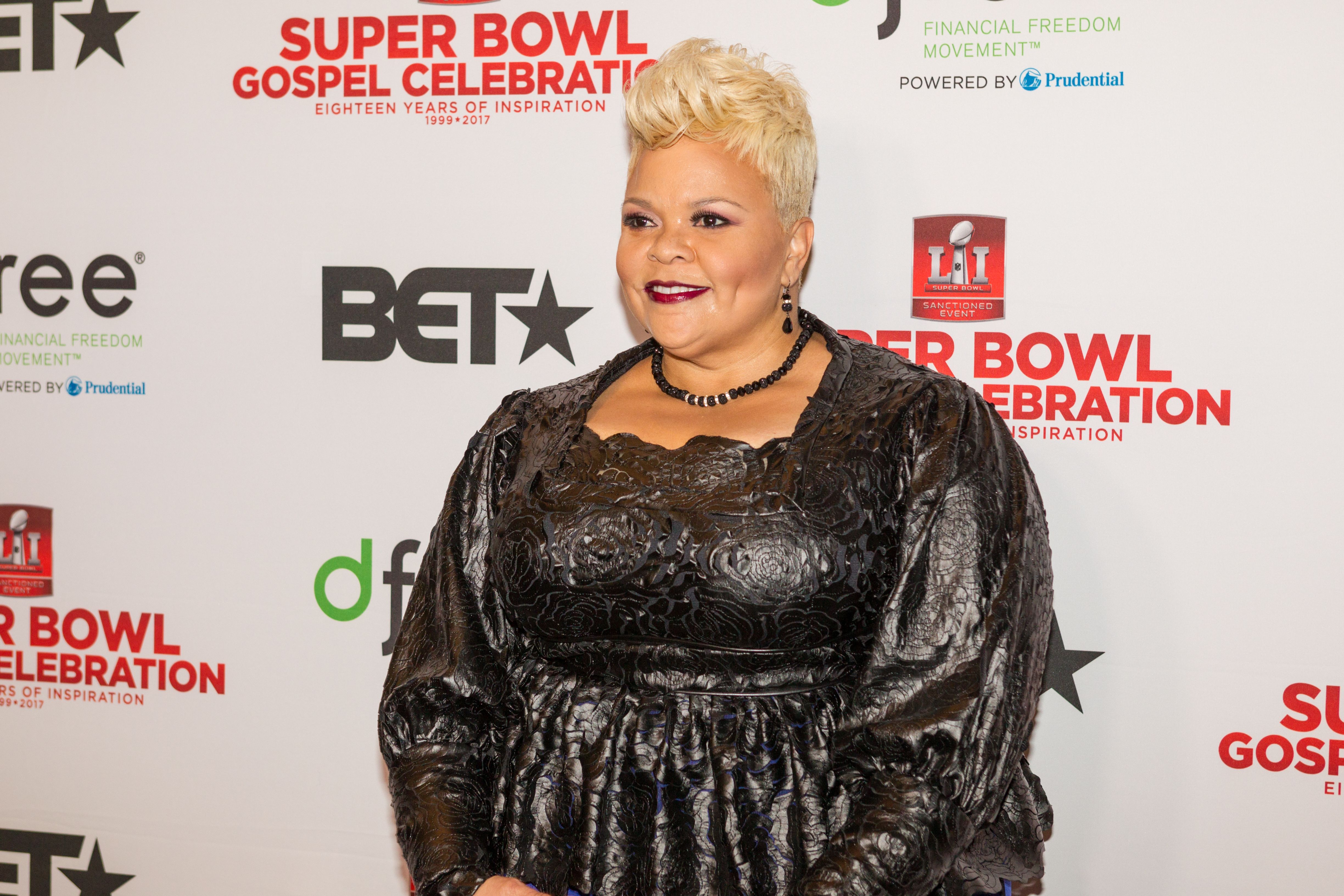 She finished up the look with a wavy hairstyle pulled behind one side of her face and let loose on her shoulder. The singer posed with her arms spread wide, giving fans a better glimpse of her outfit.
Tamela accompanied the post with a caption revealing that she has a new album and a single, "Help Me," coming out soon. The singer wrote:
"Tamela talks new album + new single, 'Help Me' #comingsoon ❤️ in this month's @womansworldmag on newsstands now."
After sharing the post, fans and followers took to the comments section, gushing over how great Tamela looked in the picture and how much they can't wait for the new album and single.
One user called her an anointed gospel singer, while another described her as beautiful. Many others left heart and fire emojis in admiration of the gorgeous photo.
Tamela first started her fitness goal in 2019 after joining fitness and lifestyle brand WW (Weight Watchers) as an ambassador. Ever since, the singer has constantly given fans a glimpse into her journey to a healthier life.
In 2019, Tamela lost 100 pounds. Then in May 2020, she revealed she had lost another 50 pounds, and going by her recent Instagram post, the singer seems to have shed some more pounds.
Though it has not been easy for Tamela, her fitness journey has been inspiring to many others, including her daughter Tiffany, who joined the singer in her quest to live a healthier life.
However, while Tamela's fitness achievements have largely been because of her hard work and dedication, the singer has enjoyed tremendous support from her husband, David Mann, to whom she has been married for over three decades.
The couple has enjoyed marital bliss since getting married in 1988, but like every long-lasting marriage, they have also had their share of tough times. However, with love, loyalty, and commitment, David and Tamela have found happily ever after with each other.