Tamela Mann's Daughter Tia Shows off Her Voluptuous Body in Nude Pants & Blue Jumper (Photo)
Tia Mann, the youngest daughter of gospel singer Tamela Mann, showed her style and class in a picture shared on Instagram where she rocked a blue jumper and nude pants.
Like her mom, Tia Mann is a pretty woman who knows how to slay in whatever she wears. This time around, the 30-year-old was doing some marketing.
A picture posted on the Tamela Mann Collection Instagram page showed Tia rocking nude pants and a blue jumper. From the caption of the post, fans were encouraged to purchase the outfit.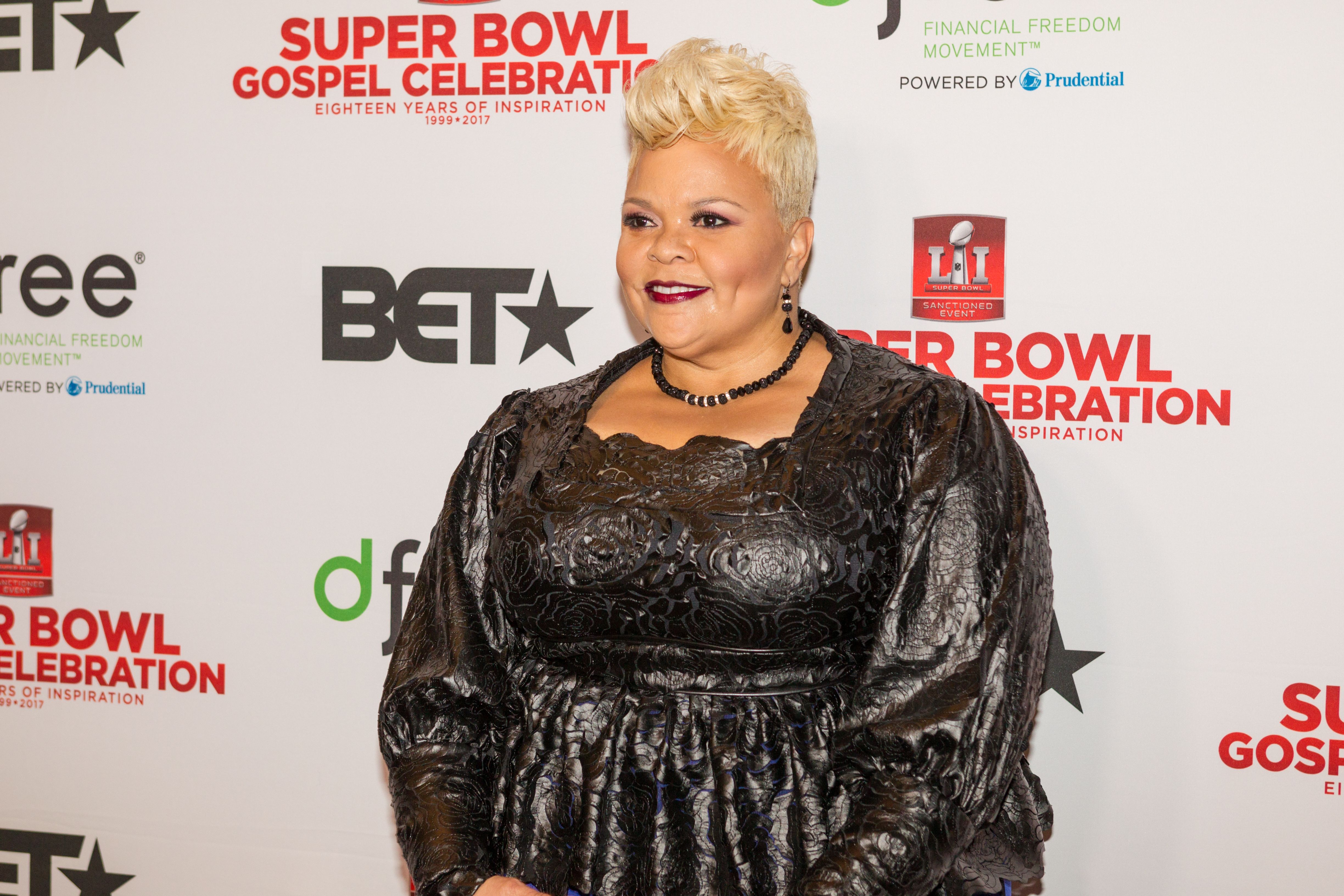 The 30-year-old daughter of famous singer Tamela Mann was a perfect fit to model her mother's clothing line, and fans were asked to add some color to their day by placing an order for what she wore.
The pullover she wore was fixed at $70, while the nude overlap leggings were priced at $62. Although she was marketing a product, fans did not fail to notice that she looked good in them.
One fan said Tia looked good in the pants, while another noted that the color combination was perfect. A third fan humorously said that he thought Tia had no pants on until a second look proved she did.
Tia is beginning to make a name for herself in recent times and is fast gathering a tribe of loyal fans in social media. Just like her mother, Tia is a talented singer.
The 30-year-old comes from a long line of entertainers. Her parents, David and Tamela Mann have been in the entertainment scene for quite a while, and they are a force to be reckoned with.
The couple reportedly came together to work on a book that detailed their journey in their three-decade love story.
One of the reasons their fans love them is the way they flaunt their Christian values and open up about being exemplary couples to people. The duo is better known for their roles in Tyler Perry's "Meet the Browns."
The iconic couple has been together for more than three decades and has raised five children together. The couple raised their mixed family in unity and love.
They raised David's daughters Porcia and Tiffany from a previous relationship as well as their children together, David Jr. and Tia, as well as Tamela's niece, Sonya.
The couple attributed their success in their family life to the fact that they do things together and support each other. Although the couple has achieved much individually, working together is always their best experience.
The couple reportedly came together to work on a book that detailed their journey in their three-decade love story as well as their touring experience. 
Another place they enjoy showing up together is on "Tyler Perry's Assisted Living." Recently, David told fans to expect a new Tamela when they watch the show because of her weight loss.
Tamela reportedly said she was glad to have been able to shed some weight after spending years thinking about how to stay in shape. She was not just grateful for losing weight; she is also happy to have had a successful knee replacement surgery.
The award-winning singer thanked her fans for their support during her surgery. Tamela's soft heart and gratitude is something her fans admire.