Hunter McGrady Pays Tribute to Brother Bubba Who Passed Away at the Age of 23
Plus-size model Hunter McGrady is mourning her brother Tynan McGrady's death and penned a heartfelt tribute to him on her Instagram page. 
On Tuesday, swimsuit model Hunter McGrady took to her Instagram page to announce the sad passing of her brother, Tynan McGrady, on May 1, at 23. 
Several sweet pictures of Hunter and Tynan accompanied the former's emotional post, including one taken on her wedding day and a screenshot of their chats, showing as they always exchanged goodnight texts.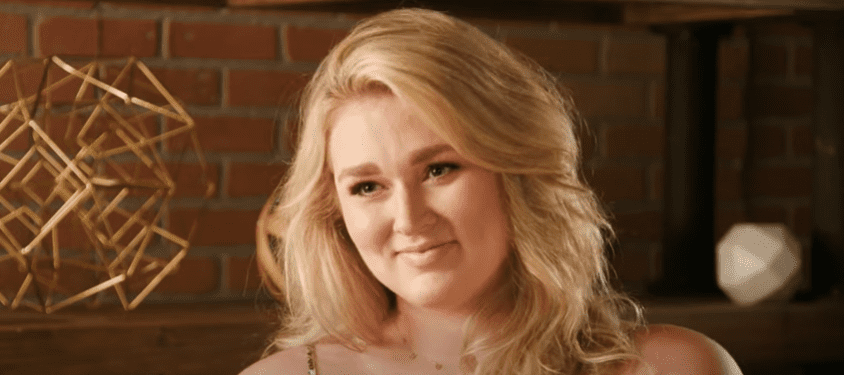 In the post's caption, Hunter said the words were the most gut-wrenching she has ever had to write in her life. The model further said her chest is heavy, adding that she does not know how the pain heals or if it ever feels like life again. She also called her brother: 
"The most kind, gentle, loving, beautiful, intelligent, funny human being this earth has ever known."
Hunter said those who know her understand how much she raves about her brother, adding that he is and will always be the love of her life. 
She also revealed she texted Kynan, "Goodnight I love you," because she didn't want any day to go by without her late brother knowing how much she loved him. 
She will wear any outfit she wants.
The 28-year-old model explained that those around her late brother always said beautiful words about him. She described him as a brilliant person who was a few weeks away from graduating from San Francisco State University with a degree in computer engineering. 
She vowed that her brother would get the degree as they would make sure of it because he worked too hard not to. Hunter said she has never known someone to be so passionate about computer engineering as Kynan was. She added: 
"He would show me his homework and I felt like Einstein was showing me something."
Hunter lamented about the shortness of life and expressed gratitude for the 23 years Kynan was on earth. She quoted a bible verse before thanking her late brother for making her a big sister and expressing her love for him. 
Hunter is one of the most famous plus-size models in the world and is known for always speaking up for herself and others considered to be plus-size. 
Hunter once said not all plus-size women are ashamed of their bodies, adding that she will wear any outfit she wants if she wishes and not care about any negative comments. 
In January, Hunter told E! News that she is fighting to give curvy girls a place in fashion and beyond. Such is her passion for making positive change, and her fans will be praying she can find a way to deal with her brother's sad passing. May his soul rest in peace.