Keke Palmer Flaunts Her Legs & Tattoo in a Skimpy Chili-Printed Bodysuit While Dancing
Acclaimed actress Keke Palmer put her flawless legs on display as she playfully danced with a friend while wearing a skimpy outfit. Check out her video.
"Hustlers" star Keke Palmer sizzled in her recent Instagram video that showed her flaunting her impressive dancing chops in a racy onesie outfit. She shared the light moment with a friend. 
The 26-year-old actress exuded confidence in a chili-printed onesie, highlighting her perfectly smooth legs in the video. Her left leg was adorned with a beautiful tattoo.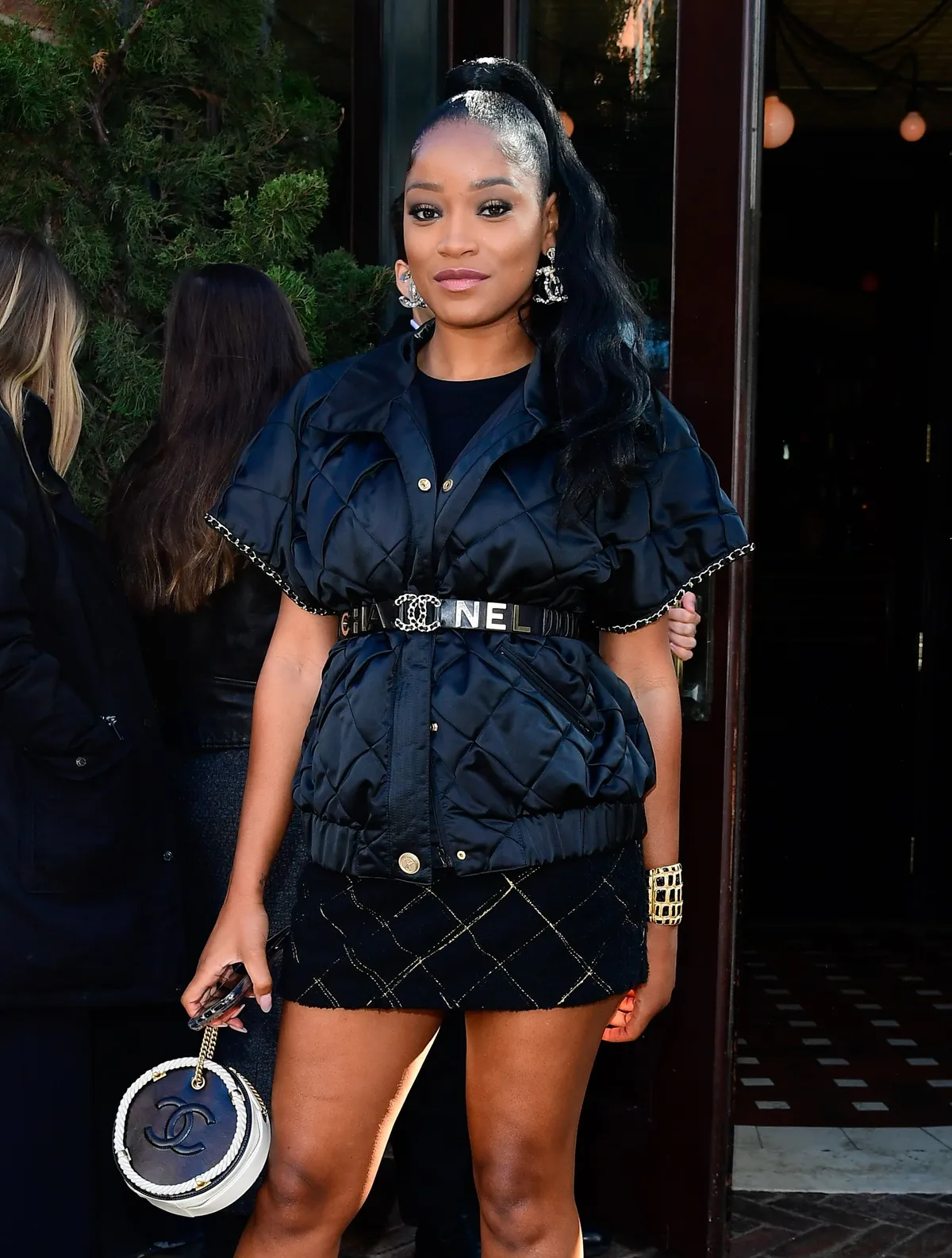 Palmer, who started acting at the age of nine, was in a cheerful mood as she displayed her sassy side. Her graceful movements made her long braids sway to the beat.
Many fans reacted to the young star's jaw-dropping clip, charmed by her energetic vibes and overall presence. In the comment section, one adoring fan wrote:
"love love your energy @keke. ♥️ YOU ARE LIT ALL THE TIME❣️FLAWLESS GLOW." 
Palmer's fans noticed she has managed to maintain her toned physique despite her demanding Hollywood career. She previously revealed her secrets to keeping her slim figure. 
The actress said her workout routine involves a lot of abs and thigh exercises. She explained that the more muscles she has, the more she can control her weight.
Palmer noted that her fitness regimen has helped improve her mental strength and increased her confidence. In addition to working out, the "Shrink" star also follows a healthy diet.

Despite her healthy lifestyle, the actress also struggles with health issues. She was earlier diagnosed with polycystic ovary syndrome or PCOS, which causes her to have acne breakouts.
The former MTV Video Music Awards host said her family struggles with insulin resistance leading them to experience such health conditions as diabetes and obesity. It was also the reason behind her PCOS.
Describing her skin problem as "traumatic," Palmer revealed that producer Tyler Perry offered help by sending her to the best dermatologists. She was grateful for his kindness. 
Through Perry, Palmer learned to add more skin care solutions to her beauty routine and it showed remarkable results. She's also becoming more intentional about using skin-friendly makeup products.
In a makeup tutorial video she recently shared, she explained how to achieve full coverage to hide acne breakouts. She said it was a trial-and-error process but she's learning her way to it.  
It took her a long time to feel content with herself because of criticisms, but Palmer said she no longer worries about other people's opinions because she is devoted to becoming the best version of herself.