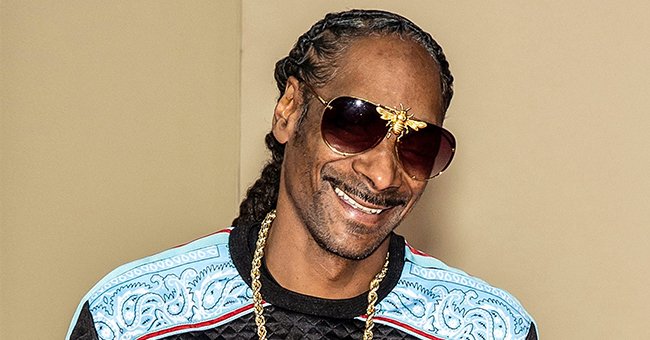 shutterstock
Snoop Dogg's Mom, Daughter & Wife Pose in Dresses Showing 3 Generations in a Joint Family Pic
From run-ins with the law to a dedicated family, Snoop Dogg is definitely an enigmatic figure, recently taking to Instagram to celebrate the ladies in his life.
In a recent social media post, rapper Snoop Dogg gave his viewers a deeper look into three generations of his family. His mom, daughter, and wife looked stunning as they all posed in gorgeous dresses.
His mom Beverly Tate sat in the middle of the three women while his wife Shante Broadus sat on the left and his daughter Cori Broadus sat on the right. All three looked joyful, smiling at the camera.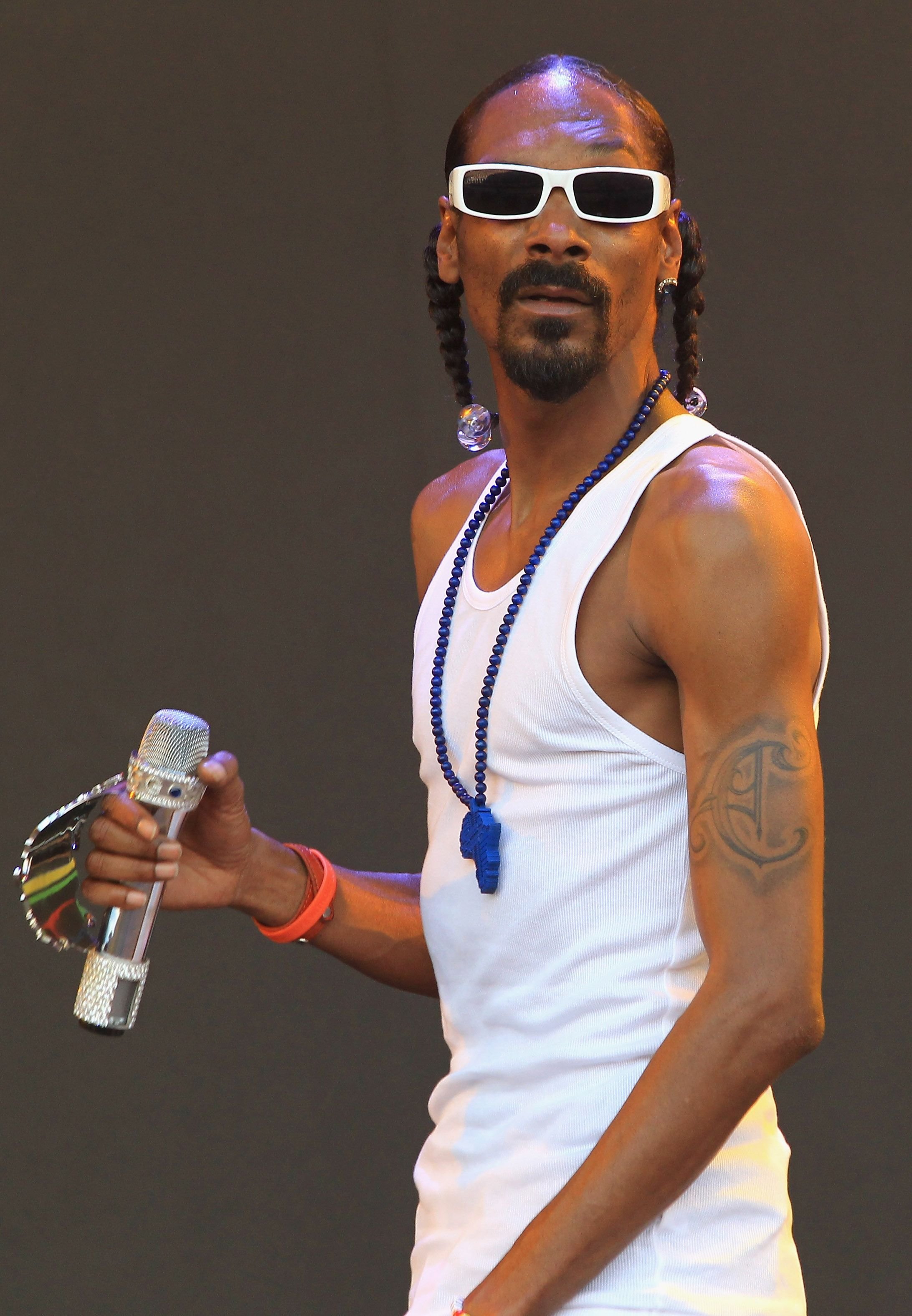 Snoop Dogg at Glastonbury Festival on June 25, 2010 in England. | Photo: Getty Images
Tate had both her hands resting gently on Snoop's mother and daughter, implying that all three women are quite close. Taking to the caption, the music artist wrote:
"Lil bruh. Baby girl mama and the queen ??????."
She wore an eye-catching red dress with a large matching hat - an outfit fit for royalty. A red cane stuck out from the side of Tate, proving that glam can survive with age.
His gorgeous partner wore a black and white sparkling dress, which fell to the ground gracefully. Meanwhile, his daughter's black dress was a bit more revealing, flaunting her bust and cleavage.
In 2020, Snoop honored over two decades of marriage with his wife.
Fans and followers absolutely adored the trio, commenting on how stunning they all looked. The rapper's post was incredibly popular, reaching up to a total of around 87,000 likes.
Snoop has a truly close relationship with his mother, where he followed her advice when she told him he should apologize to Gayle King after heavily criticizing her. In his apology, the musical poet remarked:
"I let my emotions get the best of me."
Snoop's mother has stayed by his side through the darkest of periods in the rapper's life. His dedication to his mom is clear wherein 2016; he shared a video where he came over for an unexpected visit with food.
In 2020, Snoop honored over two decades of marriage with his wife, Broadus. At twenty-two years, the rapper shared a bunch of photos documenting their loves through the ages.
The collage consisted of a photo of them kissing at the Hollywood Walk of Fame celebration for Snoop. It also included a prom and a romantic wedding photo.
In another family-centered gesture, the celebrity dressed up as Buzz Lightyear from "Toy Story for his grandaughter Cordoba. This was done specifically in celebration of the young one's 2nd birthday.
He captioned the post "Grandpa buzz light." Fans and followers went crazy over the cute moment, leaving the Instagram picture with just over 1 million likes so far.
Please fill in your e-mail so we can share with you our top stories!