Fans React to Prince William and Kate Middleton Greeting Archie with the Same Pic as Last Year
Royal fans react to Prince William and Kate Middleton using the same photo from last year to celebrate Archie's 2nd birthday. Many suggested that it was sad there were no other images to be used.
Prince Harry and Meghan Markle's son Archie turned two today! As expected, birthday wishes trooped in from the official social media pages of other royal family members. 
Prince William and Kate Middleton were not left out as they shared a photo from Archie's Christening in 2019 to commemorate the milestone. However, many royal fans had thoughts about the image.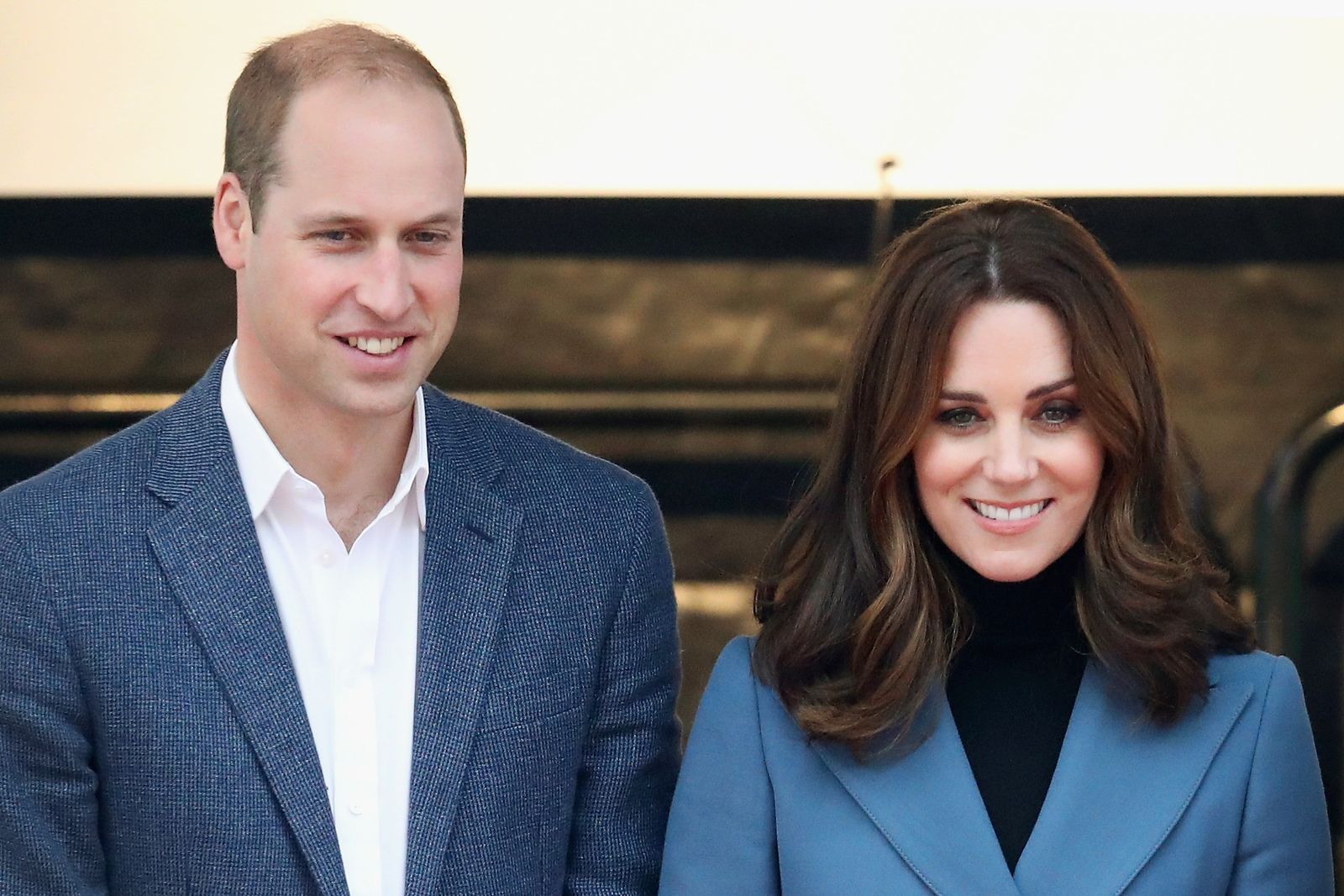 FANS' REACTION
The christening picture uploaded by the Duke and Duchess of Cambridge was the same one they used last year to celebrate when Archie turned 1. Fans didn't like it and voiced out. One user wrote: 
"Same exact photo as last year's birthday post! I think it's a statement. There's just no photos to chose from. Proud of this family for being classy."
Archie was christened in July 2019 in a closed-door ceremony at Windsor Castle.
One netizen noted that it was sad that the Cambridges didn't have any other photo to use, while the other urged William and Kate not to publicly celebrate Archie because Harry and Meghan don't do the same for their kids.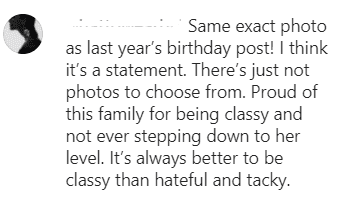 ARCHIE'S BIRTHDAY
According to reports, Archie's 2nd birthday will be a special one as it marks his last milestone as an only child. Per an insider, Harry and Meghan went all out for their son. The source explained:
"They're staying local in Montecito and are having a pool day and BBQ in their luscious garden. They're spoiling him with gifts, books, a toy car, jigsaw puzzles."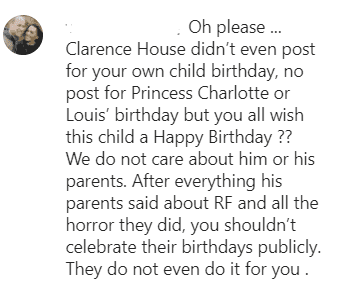 Harry, in particular, was invested in making the day grand and was in charge of all the shopping. He reportedly got a chocolate fountain with several party favors with Meghan's mom Doria Ragland baking cupcakes.
William and Kate also chipped in to make Archie's birthday great. They mailed their nephew a gift from his cousins, Prince George, Princess Charlotte, and Prince Louis, as part of a lovely gesture.
ARCHIE'S CHRISTENING
Archie was christened in July 2019 in a closed-door ceremony at Windsor Castle. The 25-person guest list included Prince Charles and Camilla, Meghan's mom, and the Cambridges, as well as extended family members.
For the royal ceremony, Archie wore a handmade replica of the traditional royal christening robe ― worn by all the queen's great-grandchildren ― with Justin Welby, the Archbishop of Canterbury, presiding over the event.