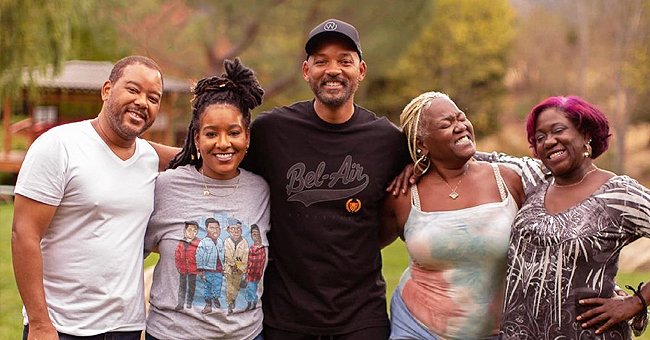 instagram.com/willsmith
Will Smith, His Twin Siblings & Sister Smile in Rarely-Seen Photo Proving Their Likeness
The Fresh Prince of Bel-Air doesn't shy away from letting it all show when it comes to his immediate family, but he is slightly more tight-mouthed with concern to his siblings - until now.
Renowned actor Will Smith shared a surprising photo celebrating the birthday of his twin siblings Harry Smith and Ellen Smith. His older sister Pamela Smith is also present - all of them looking incredibly alike.
Will stood in the middle of all his family members, looking comfortable while holding his arms around them. He wore a black shirt, which fittingly sported the words, 'Bel-Air' on them.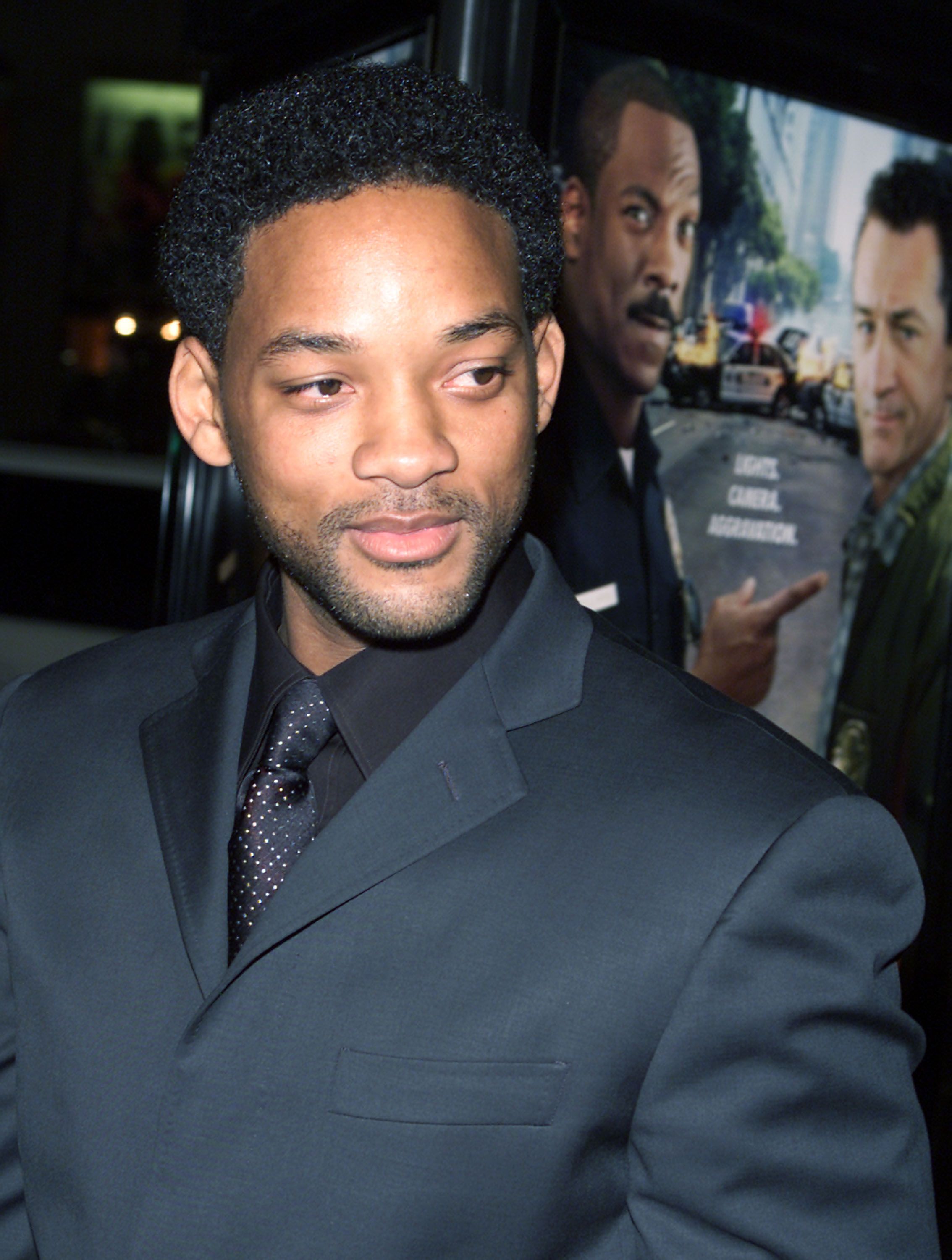 Will Smith attending a premiere in Los Angeles on Monday, March 11, 2002. | Photo: Getty Images
Smith also wore a black cap, which suited the rest of his dark outfit, smiling joyfully into the camera lens. The rest of them seemed happy too, with grins on their faces, the caption reading:
"My little brother & sister are 50 today! Damn."
Smith had pasted two arrows above the fraternal twin's heads, with the words 'Happy Birthday Jokas' pasted at the top. Ellen looked quirky, smiling off into the distance with her eyes closed.
Ellen's original nature was pronounced by her white dreadlocks, tye-dye dress, and jacket wrapped around her waist. Her twin, Harry, on the other hand, appeared more casual, with jeans and a white shirt.
The multi-talented Will expressed how strange it felt that his baby [Willow Smith] is already so grown up.
Fans and followers absolutely adored the post of all the siblings coming together, surprised at the rare photo and complimenting the family on how great they look together. It received around 900,000 likes.
Pamela is Will's older sister, while Harry and Ellen are both younger than him. Pamela or Pam appears to be the one sibling who prefers to stay completely out of the spotlight.
Ellen is rumored to have a strained relationship with Jada Smith, but she is still on good terms with Will. Harry is the most publicly active, interacting with Will and his children via social media now and then.
Harry also took to Instagram recently to celebrate his birthday and thank all of those in his family, such as Ellen, Jada, and Will himself. Taking to the caption, he penned:
"Thanks @willsmith for this wonderful outing and for always being there when I needed you most."
He counted himself as a lucky man for having reached 50-years-old. Ellen also posted a picture on Instagram of flowers she received for her birthday, writing about how excited she is for her birthday.
Last year, Will's famous daughter Willow Smith finally turned 20-years-old. Will celebrated his "Bean"s birthday by posting pictures online of her growing up into the enigmatic woman she is now.
Willow wore a Halloween costume in the first picture, with an adorable mask. The multi-talented Will expressed how strange it felt that his baby is already so grown up.
Please fill in your e-mail so we can share with you our top stories!