Starbucks Responds to Barista's Viral Tweet Exposing a Customer's Complex Order
Starbucks responded with a statement to a news outlet about a viral tweet that exposed a customer's very complex drink order. 
A Starbucks barista tweet of a customer's complicated drink order has gone viral on Twitter. @ProjectJosiee's tweet included a photo of the custom's complicated iced coffee drink order.
The tweet gained over 300 000 likes and was retweeted over 20 000 times. Many other baristas and coffee preparers reacted to the tweet with their own experiences of larger drink orders.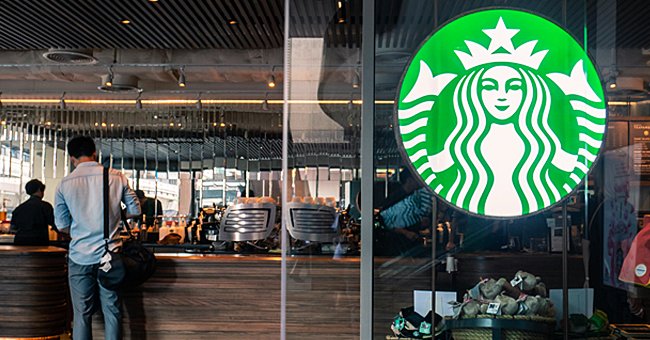 Josie's tweet featured a photo of the printed label that was stuck on the 24-ounce beverage cup. It showed that the customer, Edward, had ordered a Venti Caramel Ribbon Crunch Frappuccino with 13 modifications. 
Other Twitter users then replied to their original tweet with their own experiences of customers customizing their drinks and adding a large number of tops and extras. 
the worse part is that this person would use their free reward to get this drink so he wouldn't pay anything to get it https://t.co/vua7coFT5M

— Bianca (@binxsicle) May 3, 2021
A few of the extra ingredients included caramel drizzle, extra ice, extra cinnamon dolce topping, extra whipped cream, five bananas, extra caramel crunch, and seven pumps of dark caramel. 
Starbucks responded to the viral tweets in a statement to Fox News. They said that customizing beverages and helping customers craft the right beverage has always been at the heart of the Starbucks experience. 
i raise you this pic.twitter.com/07mhU0IyED

— vic (@victoriasarberr) May 3, 2021
The statement read that there are many ways customers can modify their beverages and that most customer customizations are usually reasonable requests.  
Edward's order might seem very extravagant and overindulgent as his drink, a Caramel Ribbon Crunch Frappuccino, is usually 570 calories, according to Starbucks's nutrition facts. His drink pushes the calorie count much higher. 
Another Starbucks barista went viral for sharing a tip now how a customer can know if their barista is trying to flirt with them.
you'd be surprised . a lady ordered this in person with a completely straight face 😐 pic.twitter.com/2OuTuN3Hti

— baby velociraptor (@tunafishpro) May 3, 2021
Some users on Twitter were very shocked by the order, while other baristas from Starbucks and other coffee stores shared crazy modified drinks their own customers had ordered. 
Another Starbucks barista went viral for sharing a tip now how a customer can know if their barista is trying to flirt with them. Starbucks hot beverage cups have a warning that cautions drinkers that their beverage may be hot. 
At Starbucks: Looked at my cup; some words were marked out. Lol, the remaining msg read, "Careful, you're extremely hot!" Too funny? or not?

— Lisa Kramer ~Artist (@lisakramerart) July 27, 2015
The barista shared that there is a way to block certain words of the warning, so it reads, "Careful, you're extremely hot." Besides making headlines for customized drinks and flirting, Starbucks made headlines for helping the environment.
In 2018 the coffee franchise and other fast-food outlets announced plans to eliminate the use of single-use plastic straws stores at their locations to reduce plastic waste and therefore help the environment.