Serena Williams Looks Tall In a Pink Mini Dress While Posing Barefoot on the Grass
Serena Williams again showed why she is known as a fashion guru after sharing a picture on Instagram where she stunned in a pink mini dress looking taller. 
For more than a decade, iconic tennis player Serena Williams has been one of the stars that have kept fans on the edge of their seats with her thrilling performances on the court and her radiance off it.
Aside from flexing her muscles and grabbing 23 Grand Slams, Williams also turns heads when she poses for the camera. Her snapshots these days gain as much attention as her career as an athlete.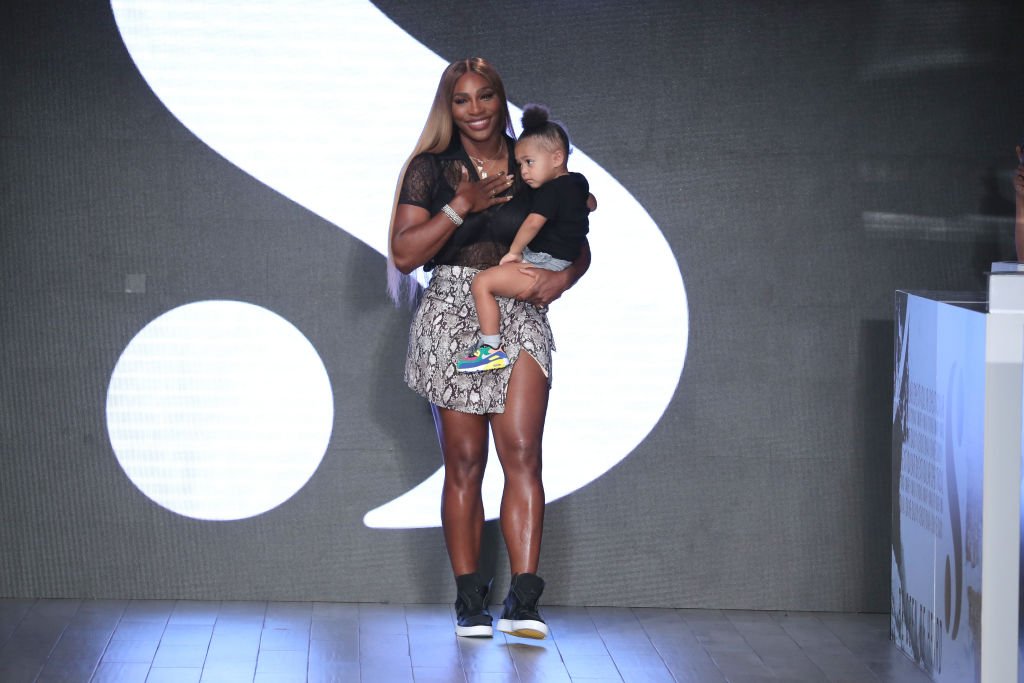 Recently, Williams posed for a picture and shared the results on her Instagram, and it was stunning! The 39-year-old killed the photos with her magic and sweet sense of style.
The mother-of-one was glowing in an eye-catching pink mini dress, revealing her perfect legs. She stylishly placed one foot in front the other. 
The tennis star appeared barefoot and looked quite above average in height while rocking her long wavy brown hair with the rays of the sun giving her skin a perfect glow. She captioned the post:
"Fresh air."
Shortly after the post was shared, thousands of fans reacted to it sweetly to the delight of the tennis star. Some fans had sweet words for the mother-of-one who never stops amazing them.
She recently shared a picture of herself and her daughter twinning in matching pink Nike swimsuits on Instagram.
One fan called Williams a gorgeous woman with amazing legs, while another follower branded her a breath of fresh air. A third follower noted that her skin looks gorgeous.
The Nike ambassador known for her incredible fashion sense has continued to serve up looks in a series of photoshoots and expanding her influence.
She recently posed for a shoot dazzling in a tightly fitted catsuit patterned with white and yellow daisies. She gave the outfit a boss look, topping it off with a pair of black ankle boots. 
Besides having an eye for fashion, Williams also has a heart for love and enjoys being a happy mom to her daughter Olympia and a sweet wife to her husband, Alexis Ohanian.
Williams and her daughter have become known for their cute mother-daughter moments, which she often gives her fans a glimpse of. She recently shared a picture of herself and her daughter twinning in matching pink Nike swimsuits on Instagram.
The tennis star revealed she was pregnant after winning her 23rd Grand Slam title and had her daughter Olympia in 2017. She and her husband have been the best parents to date.