Halle Berry Puts Her Legs on Display in Skintight Leopard Bodysuit & Matching Thigh-High Boots
Halle Berry turned up the heat with her latest Instagram post. The "X-Men" star shared two photos of herself looking fierce in a head-to-toe leopard-print ensemble that showed off her enviable curves and toned legs.
With every social media update that Halle Berry posts, she proves that age is just a number. At 54 years old, the actress is just as stunning and fit as she was in her twenties.
In her latest Instagram post, Berry showed off her enviable assets as she enjoyed the sunshine while clad in a breathtaking head-to-toe leopard-print ensemble.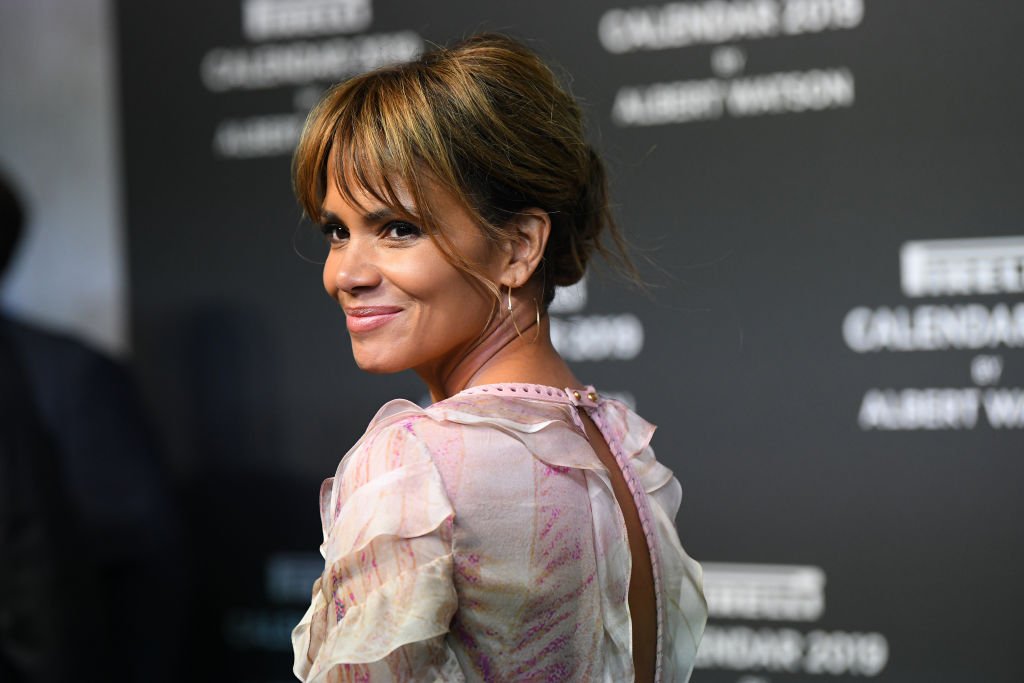 Berry shared two snaps from the photoshoot, which featured her leaning against a high stone wall. The sunkissed beauty looked fierce as she lifted her hands in the air, stretching her frame and accentuating her curves. She captioned:
"Hitting all the right spots."
For the shoot, Berry opted for a sexy tight-fitting leopard print bodysuit with long sleeves and a turtle neck. The suit was the perfect contrast for her radiant brown skin.
The actress, who famously portrayed the iconic "Catwoman" in 2004, matched the bodysuit with a pair of thigh-high boots which elongated her legs while showing off her toned thighs. 
There is no denying that Berry looked chic and fabulous in her latest post, and fans couldn't help but gush over the superstar. "Is there anything you don't look AMAZING in?" one fan exclaimed.
In February, [Berry] set the record straight when an internet troll said she couldn't keep a man.
The "Gothika" actress is known for making bold fashion statements, and her wardrobe is full of iconic pieces that complement her beauty. Of course, even a stylish diva like Berry occasionally commits a fashion faux pas. 
Last month, Berry shocked her fans when she walked the Oscar Awards red carpet with a choppy bob haircut instead of her long luscious hair. She soon became the subject of many jokes and internet memes. 
The "Monster's Ball" actress wasn't the least bit phased and took the jokes in stride. She even joined in the laughter after one fan tweeted a hilarious video mocking her hairstyle. Days later, she revealed that the bob cut was just a wig. 
Berry's response to the jokes proved her light-hearted sense of humor. However, the star is not so friendly when it comes to disrespectful comments and will clap back when necessary. 
In February, she set the record straight when an internet troll said she couldn't keep a man. Although she responded that maybe she didn't want to keep a man, her love life has actually been blossoming with her new love, musician Van Hunt.