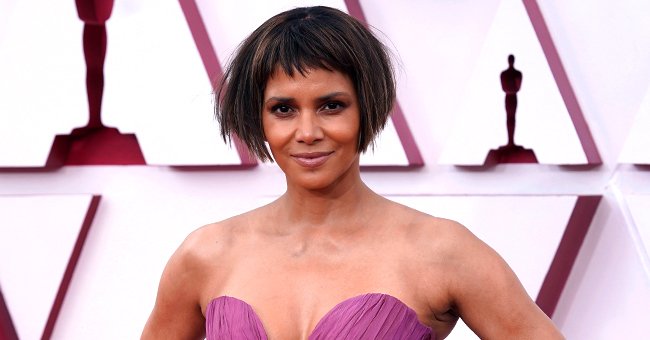 Getty Images
Halle Berry's Bob Hairstyle during the Oscars Was Not Her Real Hair – Fans React
Halle Berry caused a stir with the infamous bob cut she rocked during the 2021 Oscars. However, she revealed that was not her natural hair via an Instagram selfie, and the "Monster's Ball" actress's fans couldn't hide their relief.
The Oscar Awards red carpet is known for its memorable fashion moments, from dazzling iconic looks to outright bizarre ensembles. While some celebrities get the nod of approval, others get a thumbs down from fans and fashion critics.
This year, "X-Men" actress Halle Berry made headlines, not for her gorgeous lavender Dolce & Gabbana gown, but because of the choppy bob haircut she debuted for the event. Fans were not impressed, sparking many jokes about her appearance.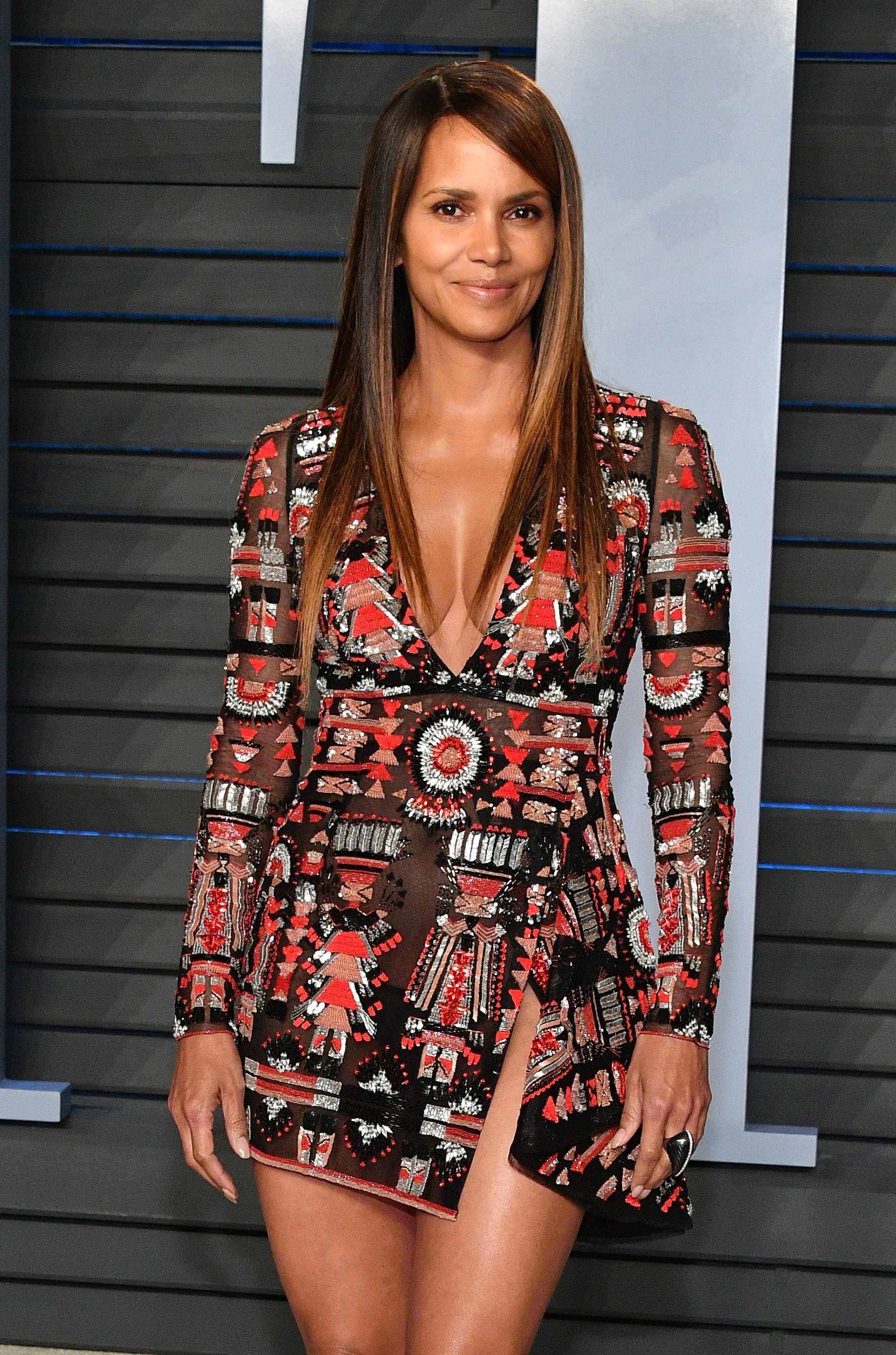 Halle Berry poses at the 2018 Vanity Fair Oscar Party on March 4, 2018 in Beverly Hills, California. | Source: Getty Images
Berry was seemingly unphased by the negativity surrounding her fresh hairstyle, and her latest Instagram post proved why. She revealed, via an outdoor selfie, that she had not actually chopped off her luscious long wavy hair. She wrote:
"Oscar bob...just kidding."
The selfie depicted Berry showing off her perfect teeth as she smiled beautifully, her highlighted tresses cascading down past her shoulders as sun rays shone above her. The post was a hit with fans who expressed their relief in the comments section.
"Don't ever do that again," exclaimed one fan while another wrote, "Of course! I didn't believe it for a second!" A third person chimed in, "So glad that was a wig - your natural hair is gorgeous."
Screenshots of fan comments on Halle Berry's photo. | Source: Instagram/halleberry
With over 149k likes, Berry's photo garnered plenty more attention from fans. While some were just glad to see the actress with long hair, others commended the "Gothika" actress for her ability to pull off any hairstyle.
[Berry] revealed that one of her longest-kept beauty secrets is to wear a bra 24 hours a day.
One person wrote, "Queening with any hairstyle," and the sentiment was echoed by many others who view Berry as a beauty and fashion icon. After all, the 54-year-old keeps her Instagram updated with glamourous at-home fashion posts.
In mid-April, Berry dazzled her fans with a sultry snap of herself clad in a gold sequin vintage gown that featured racer-back straps, showing off her entire back and a waist-high slit teasing her derriere and toned leg.
The "Catwoman" actress has an impressive fit physique, and her age-defying beauty continues to be an enigma. Fortunately, Berry is only happy to share her skin and beauty care secrets.
Berry told Glamour that her most significant beauty rule is to remain consistent with a good routine. She has been consistent with her daily routine ever since she was a teenager.
The "Things We Lost in the Fire" actress also revealed that one of her longest-kept beauty secrets is to wear a bra 24 hours a day. "I gotta keep these ta-tas looking good," she said of the advice she learned from her mom.
Please fill in your e-mail so we can share with you our top stories!