Halle Berry's Two Kids Are Her Greatest Joy — Meet Her Daughter Nahla and Son Maceo
Halle Berry loves being an actress but she also takes immense pride in her role as a mom. Here is a look into the lives of the two beautiful ones the actress calls home, Nahla and Maceo.
Halle Berry has made a name for herself as one of Hollywood's most respected actresses, but despite the numerous awards and recognitions, her greatest achievement remains to be motherhood.
Berry is a proud mom to two kids, daughter Nahla Aubry and son Maceo Martinez. Read on to learn more about the actress's children, the sweethearts who have made her the happiest woman in the world.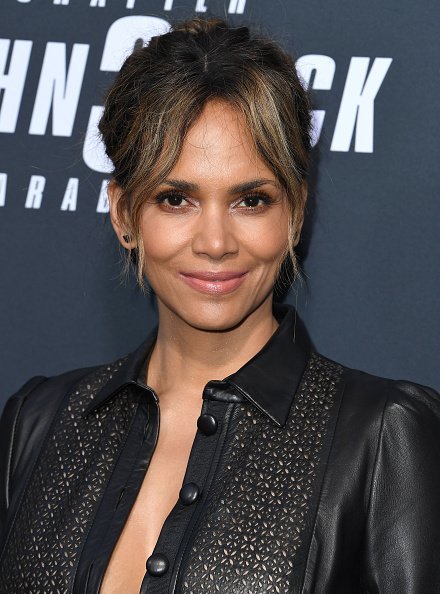 BECOMING A MOM
Berry welcomed her first child, daughter Nahla Ariela Aubry, in 2008. At the time, the actress was in a loving relationship with Nahla's father, Canadian model Gabriel Aubry.
Sadly, the pair broke up in 2010. While this was undoubtedly hard for the actress, she found comfort in her little Nahla, with whom she shared some sweet mother-daughter moments.
The "John Wick 3" actress was 41 years old when she became a mom and shared that age prepared her to become a better parent. After years of focusing on herself, Berry learned to be selfless when Nahla came into the picture.
"I've learned a lot being with my children," Berry's said about being a mom. "They are the best company for me right now, and when I divorced Maceo's dad, I've been pretty alone by myself going on three years now."
Berry does not shy away from posting photos with her beau, Van Hunt.
Although Berry does not share too much about her kids on social media, the actress is often spotted hanging out with her daughter in public places.
NAHLA ARIELA AUBRY
While Berry isn't one to show off her daughter on the internet, the proud mom does not hesitate to talk about them during interviews with magazines or talk shows.
Previously, the actress revealed she had to shave off some of Nahla's hair after discovering that the pre-teen's locks had shrunken into a tight ball that couldn't be loosened.
The actress noted that though Nahla was not so pleased with the result, she learned the importance of brushing her hair every day. At 13, it seems that she's already learning some beauty tips from her mother.
During her birthday this year, Berry shared a rare photo with her daughter on Instagram. Berry posted a throwback photo where she and Nahla were pictured laughing together.
In April, the actress shared yet another picture with her daughter and son as they made a quick escape to the beach. Although the kids had their backs turned toward the camera, Berry's caption was enough to melt fans' hearts. She wrote:
"The moments that matter most."
MACEO ROBERT MARTINEZ
In October 2013, five years after welcoming Nahla, Berry welcomed her second child, son Maceo Robert Martinez, with her then-husband and fellow actor, Olivier Martinez. The pair tied the knot in 2013, months before welcoming their son.
Martinez, who resides in France, did not know how to speak English before entering Hollywood but somehow ended up falling in love with an American woman. However, Berry and Martinez's marriage soon hit the rocks, and by 2015, they divorced. 
Despite their failed union, the two have maintained an amicable relationship as they co-parent their son. Like she does with his older sister, Berry tries to keep Maceo away from social media. However, she occasionally gives a rare glimpse inside the little cutie's life.
Though Maceo is only seven, Berry already understands the need to have meaningful conversations with him. Last month, the actress reportedly opened up about teaching her young son to rethink gender stereotypes.
Berry explained that society has unconsciously taught Maceo to feel superior, but she makes sure to help him gain new perspectives and thoughts. Last year, Berry found herself amidst controversy as people attacked her son for wearing high heels in a video.
Many claimed that Berry shouldn't have let her seven-year-old son wear her heels, but the actress defended her son by saying that he was only a kid trying to have fun.
From all indications, Berry takes her role as a mother very seriously, and even at a young age, she is already teaching her brood some essential life lessons. No doubt Nahla and Maceo will grow up to be great adults.
At present, Berry has a new man in her life who may be a great father figure to her kids. Berry does not shy away from posting photos with her beau, Van Hunt, and shares romantic snaps often.