Martin Lawrence & Pat Smith's Daughter Jasmin Looks like Her Mom as She Smiles in New Pics
Martin Lawrence's eldest daughter, Jasmin, is the spitting image of her mom, Pat Smith, in photos she recently shared on Instagram. The 25-year-old definitely has what it takes to become a superstar like both her parents.
Jasmin Page Lawrence, the eldest daughter of actor and comedian Martin Lawrence and former pageant queen Pat Smith, is the perfect combination of both her parents. She shares her dad's passion for acting and has her mom's show-stopping beauty.
While the 25-year-old is not too active on social media, every photo and video shared on her Instagram page is sure to capture the attention and adoration of her 166k followers.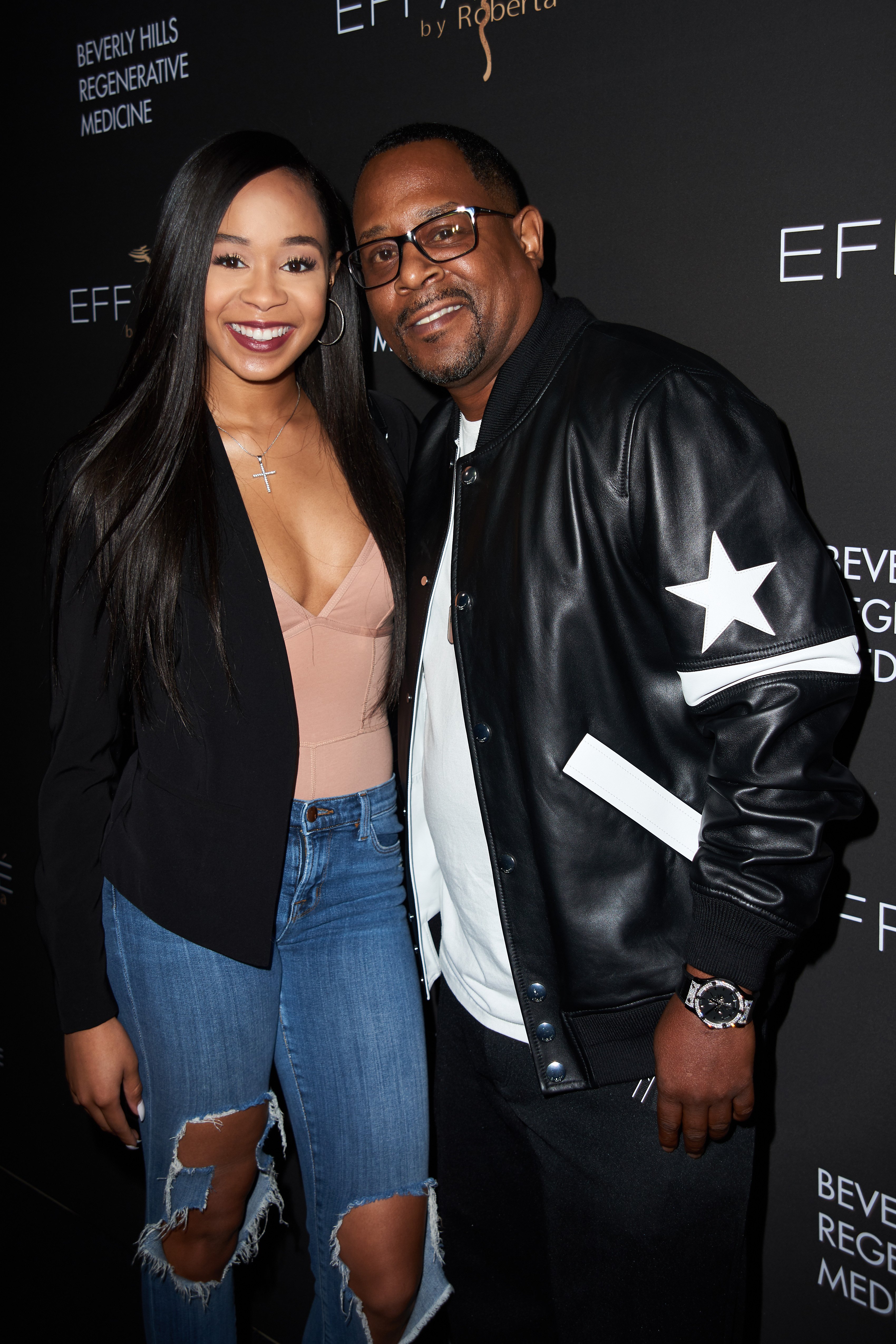 Jasmin recently shared two stunning photos of herself, tagging her location in Los Angeles while showing off her effortless beauty. She appropriately captioned the photo:
"Alexa play "Can't Take My Eyes Off of You" by Lauryn Hill."
Jasmin was a sight for sore eyes as she flashed a welcoming smile and flaunted her perfect white teeth. The snaps also showed her flawless, radiant skin and luscious wavy black hair, styled in a flirty side-part.
For her outfit, Jasmin chose a chic but casual ensemble with an olive ribbed bandeau, matching bottoms, and a cardigan. She accessorized with two gold necklaces, gold hoop earrings, and studs.
While Jasmin is the epitome of true beauty, she is not defined only by her looks. The Duke University alum is focused on her future, following her father's footsteps and pursuing a career in the TV and film industry.
Just last year, Jasmin scored a role in Lawrence's action blockbuster, "Bad Boys for Life." Interestingly, the first movie in the "Bad Boys" series was filmed in 1995, the same year that Jasmin was born.
Despite Lawrence's influence as a big-time Hollywood actor and his history and involvement with the "Bad Boys' franchise, Jasmin had to audition for the role and was cast in the film based on her own merit. 
Jasmin's part in the film might have been a short cameo, but it is a big step towards achieving her dream and making it big in Hollywood just like her dad, who she considers a role model. 
Just as much as Jasmin is daddy's girl, Lawrence loves being her father. The "Big Momma's House" star is a family man and has a close relationship with Jasmin and his two younger daughters, Iyanna Faith and Amara Trinity Lawrence.
Lawrence shares his younger daughters with his ex-wife, Shamicka Gibbs, with whom he was married between 2010 and 2012. Despite his failed marriages with his daughters' mothers, the "Life" actor has remained a fantastic father.