Look inside Travis Schuldt and Natalie Zea's Family — The Beautiful Couple Share an Only Daughter
"Scrubs" actor Travis Schuldt and his wife Natalie Zea have been married for nearly a decade. Their daughter is so "astute" that she could say "white wine" at 16 months old.
"Dirty Sexy Money" actress Natalie Zea and Travis Schuldt met in the early-2000s during an audition for the soap opera "Passions." He played Ethan Winthrop, and she portrayed Gwen Hotchkiss Winthrop.
The couple talked about their first kiss and how they landed their parts on the show during an episode of their podcast "Passions For Life."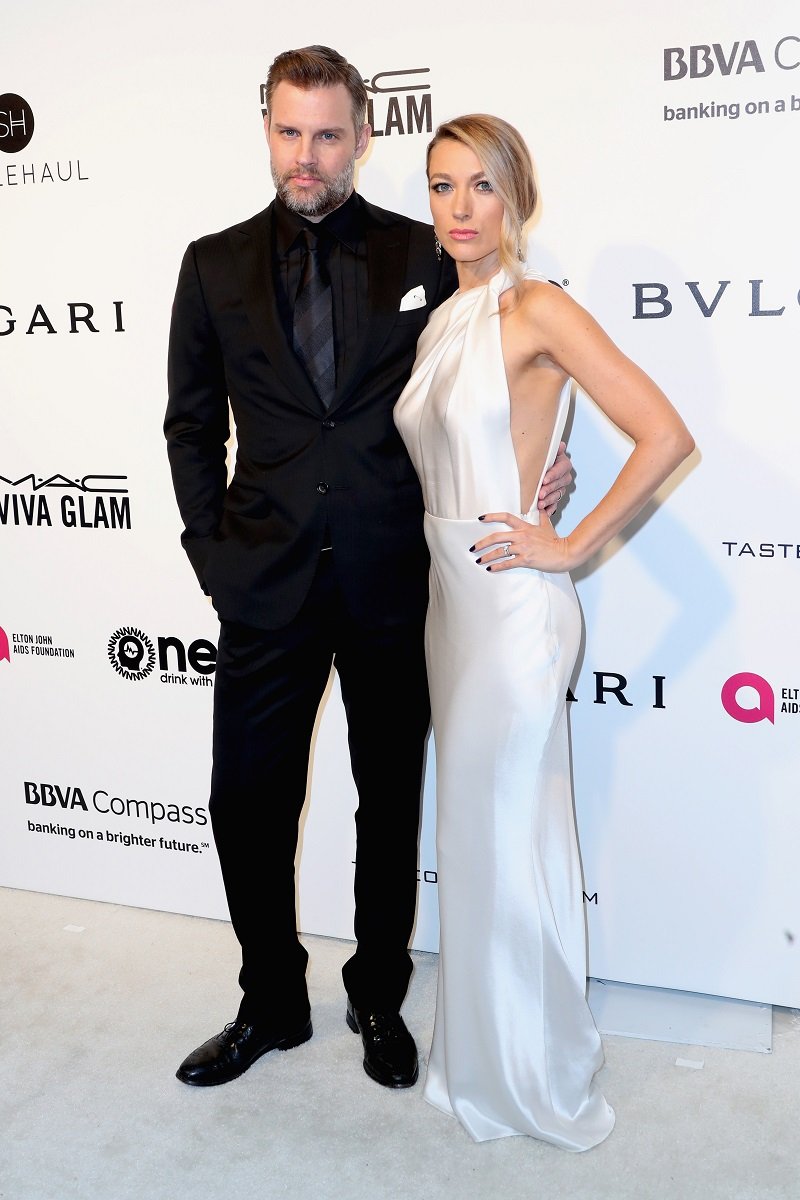 THEIR FIRST KISS
In Schuldt's case, he auditioned for the role when he was 24 years old, and the production sent a limo for him. "Passions" was not his dream job initially. Still, he wanted it to prove he could do it, and he landed the part.
On the other hand, Zea had to face rejection a couple of times. She first auditioned when she was 25 years old. After a long time, they called her and said she had not got the job.
About a year later, the production contacted her again, asking her to audition for another role. She did, and that's when she and her now-husband kissed for the first time.
That character was eventually dropped, so that was Zea's second "no." The production called her a third time for the part of Gwen Hotchkiss Winthrop, and she finally booked it.
THEIR WEDDING
Travis Schuldt and Natalie Zea started dating in 2003 and were together for ten years before Schuldt finally popped the question in Kauai, Hawaii, in 2013. The actress joked that he wanted to give the "car" an exhaustive "test drive" before buying it.
Before the nuptials, Zea joked that she and Schuldt were playing a game of who could give the other the most second thoughts about marriage, and she was winning.
On July 16, 2014, the lovebirds walked down the aisle at a private residence in Hawaii. Only 18 family members were present at Natalie Zea and Travis Schuldt's wedding, so it's fair to say it was a private affair.
Zea put on a long-sleeved white lace dress designed by Inbal Dror, while Schuldt opted for a Theory suit and a white shirt. The couple gave their guests many Hawaiian dishes during their luau on the beach.
Although [Reygan] could barely say "Mama," she was already pronouncing "white wine."
In June 2015, Zea announced that she was expecting her and Schuldt's first daughter, a baby girl. The couple threw a very special baby shower that included signature cocktails for everyone but Zea.
The drinks were fittingly named "The Gwen" and "The Ethan" after Zea and Schuldt's characters in "Passions." About the entire celebration, the actress said:
"[I'm] glad I could provide my girlfriends an opportunity to get tipsy in front of me, while I enviously sipped on soda water."
THEIR DAUGHTER
Baby Reygan joined the family on October 25, 2015, and since then, the couple has been very open about parenting. The "Justified" actress once admitted her then-16-month-old daughter was both independent and cautious.
Zea also gushed about Reygan's unusual vocabulary for her age, explaining that although she could barely say "Mama," she was already pronouncing "white wine" as articulate as any adult.
The actress confessed her "astute" daughter picked that phrase from her as she drinks white wine at dinner. While Natalie Zea and her husband definitely love their jobs, balancing their careers and lives as parents have been challenging.
Travis Schuldt's wife, who said that having a second child was not a priority, admitted they always have to work simultaneously. Although they have people helping them, "there's always a mishap." They are doing a great job raising Reygan, though.