Baseball Legend Willie Mays Turns 90 – Barack Obama & Other Stars Wish Him a Happy Birthday
Willie Mays recently celebrated his 90th birthday, making him the oldest Hall of Famer in the baseball community. Several baseball stars and public figures paid birthday tributes to the baseball legend.
The Major League Baseball community and respected figures in the government recently paid their special tributes to baseball icon Willie Mays who turned 90 on May 6.
Mays was named Rookie of the Year in 1951, the same year he joined the New York Giants. After 21 seasons with the team, he joined the New York Mets. He retired in 1973, ending his illustrious career.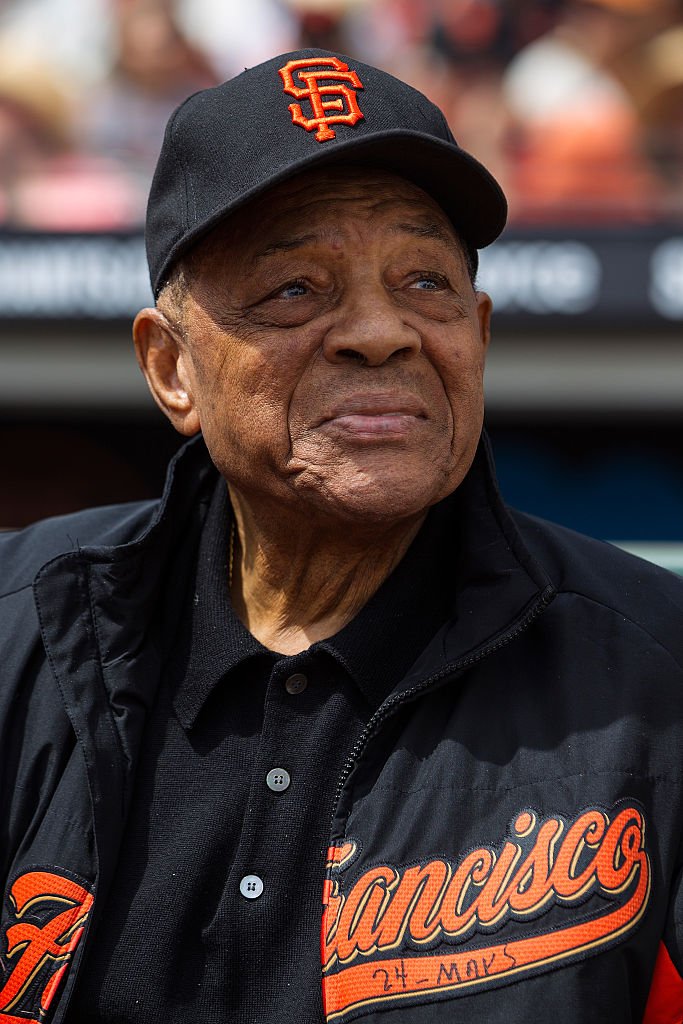 Former US President Barack Obama honored the 1979 Hall of Famer on Twitter, saying that the way Mays played the game had a lasting impact on people's attitudes. He said:
"I'm glad he's still going strong."
He also thanked Mays for his support when he was president of the country. If it was not for him and the late Jackie Robinson, he might not have made it to the White House, the former president wrote. 
Happy 90th birthday to Willie Mays! If it wasn't for folks like Willie and Jackie Robinson, I might never have made it to the White House. The spirit he played with and the way he carried himself changed the game and people's attitudes. I'm glad he's still going strong. pic.twitter.com/DTlRlart5U

— Barack Obama (@BarackObama) May 6, 2021
Besides Obama, Vice President Kamala Harris expressed a heartfelt tribute for Mays on Twitter. She commended him for his brilliance as an athlete and for inspiring many people.
Harris also noted in her post that the Westfield, Alabama-native had served the country in uniform before he entered the world of baseball.
Willie Mays is one of the best to play the game. #SayHey90 pic.twitter.com/JQg56lv0Vq

— MLB Stats (@MLBStats) May 6, 2021
Aside from Harris, the MLB's official Twitter account also sent a video of its players extending their greetings to Mays, one of the best players the team ever had.
In the clip, former baseball star Ken Griffey, Jr. described Mays as "the greatest center field player of all time," while Los Angeles Angels player Mike Trouts touted him as "legendary."
Happy 90th birthday to Willie Mays, a Giants legend who played the game of baseball brilliantly and joyfully. Born in segregated Alabama, Willie served his country in uniform and went on to have one of the greatest baseball careers of all time. His example inspires us all.

— Vice President Kamala Harris (@VP) May 6, 2021
Mays was a legend not just as a former player with MLB. He used to play for the Birmingham Barons in the Negro American League (NAL), which was formed in 1937 when organized American baseball was segregated. 
Along with other Black baseball players, Mays broke down the color barrier in other major leagues. With MLB, he received awards and recognitions, including a Most Valuable Player award and 12 Gold Glove Awards.
After several years of making a difference in the sport, Mays was honored with the Lifetime Achievement Award by Baseball Digest magazine last month for his significant contributions.
Happy 90th birthday to the legendary Willie Mays! pic.twitter.com/TwKGXD7P1S

— MLB (@MLB) May 6, 2021
Many judges, including longtime baseball writers, chose Mays over five other finalists -  the late baseball star Hank Aaron, Roland Hemond, Rachel Robinson, Vin Scully, and Joe Torre. 
Following his latest achievement, Mays will be featured in an upcoming documentary on HBO. It will gather past footage and interviews to illustrate his remarkable achievements in the world of baseball.