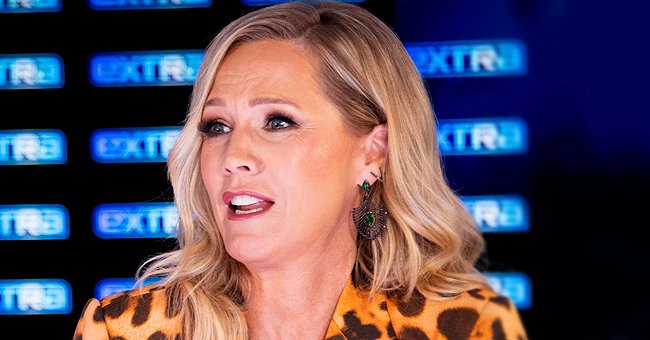 Getty Images
Jennie Garth Gets Real About Challenges of Raising Older Children
Jennie Garth recently discussed the challenges of being a mother of three daughters who aren't little girls anymore. She also opened up about her job now as a mother.
In an interview with People, Jennie Garth gave insight into being a mother to three grown daughters. The actress explained that trying to keep up with their demands can be difficult for her when they're young.
"But as they get to be teenagers, especially young women and young adults, it's a whole different ball game," Garth added. "It's like 'Psychological Parenting 101,' and it's definitely not for the faint of heart."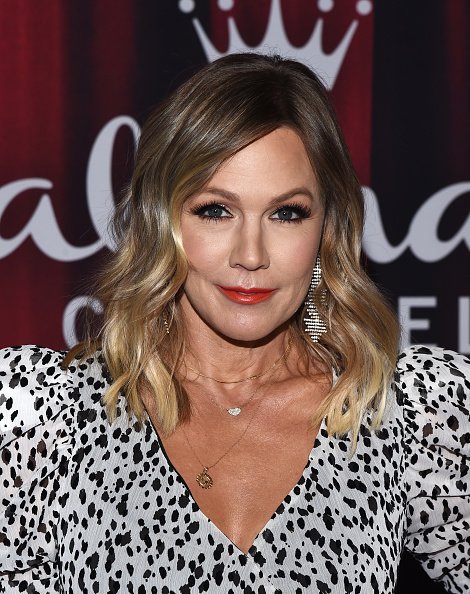 Jennie Garth at Barker Hangar on January 19, 2020 in Santa Monica, California. | Photo: Getty Images
With ex-husband Peter Facinelli, Garth co-parents her daughters Luca, 23, Lola, 18, and Fiona, 14. Garth was married to Facinelli from 2001 to 2013 before getting married to actor Dave Abrams in July 2015.
"My job now is to just sort of keep them in the right lane, because they're doing their thing and they're becoming who they are and who they want to be," said Garth, who played Kelly Taylor in "Beverly Hills, 90210."
In essence, Garth emphasized that she's just there to support her children and push them in the right direction. Despite feeling as if she has finished her job here, she said it was never done.
Spelling said it still doesn't feel real, while Garth added she hadn't accepted it.
Meanwhile, the debate over whether Dylan McKay should've been with Kelly Taylor or Brenda Walsh continues among "Beverly Hills, 90210" fans. Garth was oblivious to the past as she watched the show for the first time.
Garth told Us Weekly she was excited to watch the series since she didn't watch it back from the start. According to the actress, she hasn't actually been able to sit down and watch an entire episode.
Garth and Tori Spelling spoke about their deep grief over Luke Perry's sudden passing in an episode of their podcast "90210MG. On March 4, 2019, Perry was 52 when he suffered a massive stroke.
In reflecting on Perry's early profile in "Beverly Hills, 90210" as Dylan McKay, Garth and Spelling noted the resemblances between Perry and his character, including how he attracted the attention of so many.
It was hard for everyone to accept that Perry died. Garth and Spelling shared that they still struggle with it to this day. Spelling said it still doesn't feel real, while Garth added she hadn't accepted it.
Meanwhile, Garth and Spelling joined Nick Viall on the recent episode of his "The Viall Files" podcast. The two opened up in the interview about how early stardom has affected their mental health.
Please fill in your e-mail so we can share with you our top stories!