Tamera Mowry Poses in a Low-Cut Floral Outfit Wearing Simple Makeup & Her Hair in Curls
A faith-based woman with the heart of an empath, Tamera Mowry is a successful woman of color facing many glass ceilings in the industry, but she takes it all in stride - looking chic in the process.
Tamera Mowry stunned in a picture she took of herself. The actress donned simple makeup and long hair, complete with a low-cut floral outfit - a natural-glam essence encapsulated in one shot. 
Her ensemble wasn't the only uncovered aspect, with an authentic caption expressing her inner soul. Enthusiasts treasured the open-hearted words, connecting with Mowry's expression via around 270,000 likes.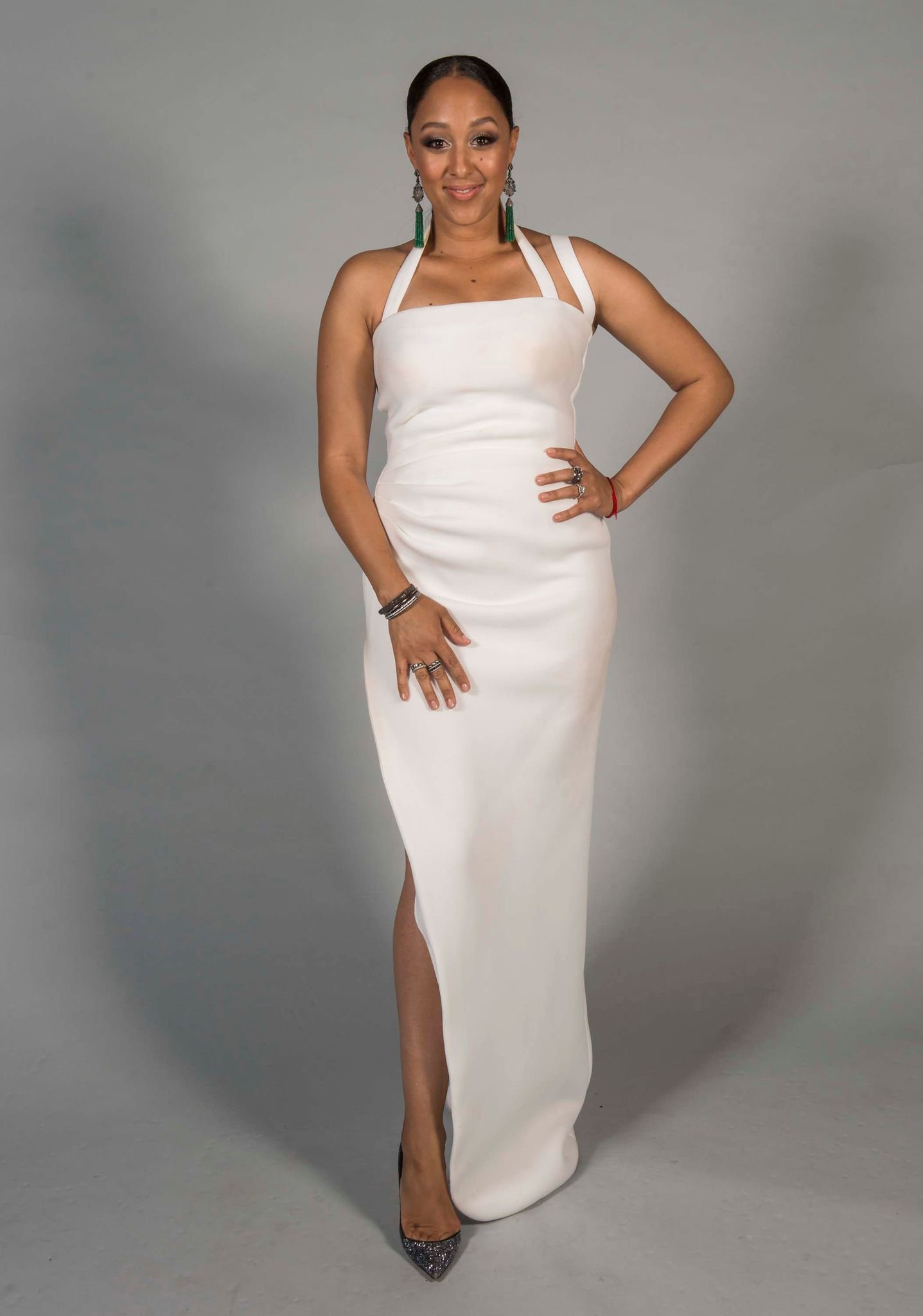 FLOWERING AESTHETIC 
The long-sleeved shirt was adorned with impressionist-styled blooms; the pink and green elegantly scattered among the sky blue scenery. Commenting on her post, one fan expressed: 
"Absolutely beautiful."
She leaned forward as the scoop neckline revealed her deep-set cleavage and prominent bust. The performer was confident in this sultry divulgence, looking at the lens with self-assured certainty.
CLASSY STYLE 
Her long hair cascaded down to her back and towards her cleavage, allowing a medium-sized silver hoop earring to peek out from under her tresses. The brunette shades shone in all their healthy glory. 
[Mowry] has inspired Black women to don their natural hair.
The actress's nude make-up was simplistic yet striking. The barely-there base showed off her flawless skin while her subtle pink lipstick shimmered, and her light make-up silently emphasized her endearing eyes. 
AUTHENTICITY IN ACTION
Her wholehearted caption spoke about her experience as an empath, expressing that she was always told how over-emotional and too nice she was while growing up. She stated: 
"I now understand that many still don't understand them/us. Empaths are people who feel more empathy than the average person."
Mowry affirmed that instead of what many believe to be a weakness, her sensitivity is actually a strength. Her fans agreed with her, many claiming themselves to be empaths as well.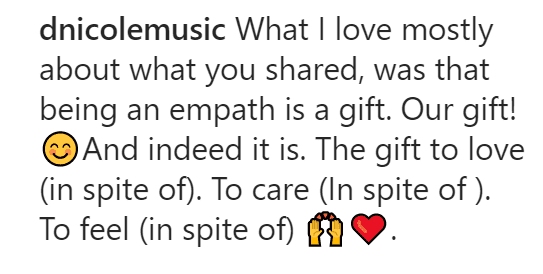 SMASHING GLASS CEILINGS
Mowry is mostly known for her childhood sitcom "Sister Sister," which she starred in with her twin Tia Mowry. Since then, she has been involved in many projects, such as "Strong Medicine" and "Roommates."
She has inspired Black women to don their natural hair via her role on "Sister, Sister." However, she faced issues regarding equal pay as a woman, which her mother fought against when she was younger. 
Mowry is now a mother herself, and she has strong views about raising her and her partner's children. One core value she hopes to instill in her kids is the importance of faith. 
She and her husband, ex-baseball player Adam Housley are a devout couple. However, the star admits she doesn't want to push her children too much, rather opting to be a great role model instead.