Kevin Hart's Wife Stuns in Unedited Photo of Herself Posing in Abs-Baring Gray Outfit
Eniko Parrish took to Instagram to show off her toned body in a cute gray athleisure ensemble. The stunning model is a doting mom to two young kids she shares with comedian Kevin Hart.
One sure thing about Kevin Hart's wife, Eniko Parrish, is that she takes care of her body. The former aspiring model is all about fitness and often documents her workout routines on her social media accounts.
In her latest Instagram post, Parrish flaunted the fruits of her labor with a photo of herself posing in an ab-baring outfit. Fans agree that the beauty, who is mom to Kenzo, 3, and seven-month-old Kaori Mai, has an impressive physique.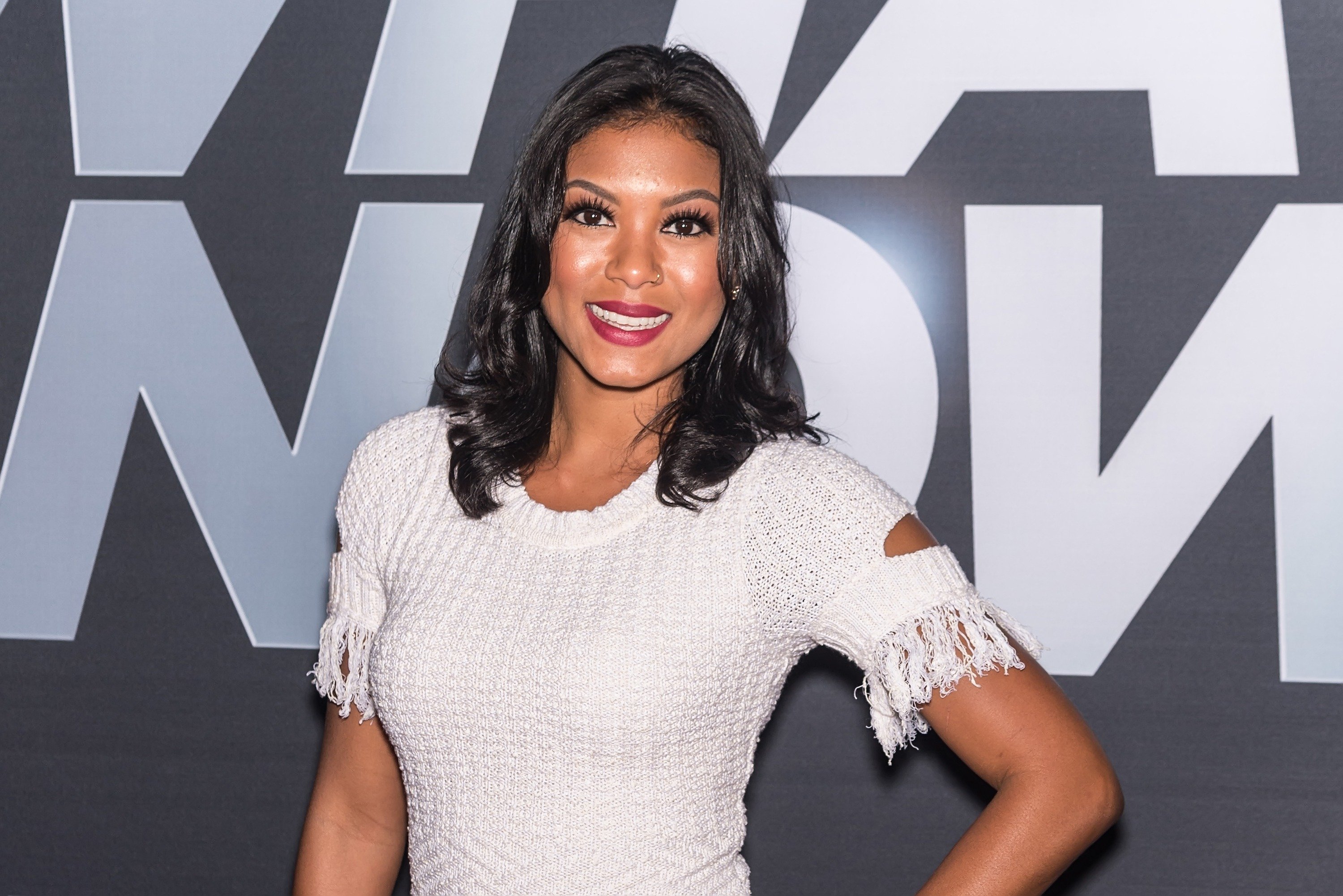 The photo showed Parrish posing in front of a gray couch and TV. A well-stacked kitchen was also visible behind her as she stood with one hand on her hip and another raised, with a finger just touching her lip. She captioned:
"Everything raw, no edit."
Parrish was clad in a gray sports bra and matching high-waisted leggings which she paired with a bright blue cropped sweater. Her dark hair was simply tied behind her. The outfit perfectly showed off her toned thighs, curvy hips, and taut abs. 
Within 11 days of giving birth, [Parrish] had already lost 19 pounds of the 37 pounds she gained during her pregnancy.
Parrish's fans were more than impressed by her physique and took to the comments section to express their sentiments, with many applauding her and dubbing her "body goals."
One fan wrote, "Woman [your] body is snatched and skin glowing. Not about to play with you," while another added, "You don't need an edit. Natural beauty right there." 
Parrish has every reason to show off her phenomenal body as much as she does because she works hard to maintain it through regular exercise and a healthy lifestyle. 
The 36-year-old proved her focus and dedication when she shared a video of her intense workout routine while nine months pregnant with her second child, Kaori. The grueling workout included squats, lunges, and some resistance band workouts.
Her hard work paid off in a big way after she welcomed Kaori in September. Within 11 days of giving birth, the fit mom had already lost 19 pounds of the 37 pounds she gained during her pregnancy.
While that was just the beginning of her fitness journey, Parrish already looked incredible and a selfie taken 16 days post-baby proved that she is the bounce-back queen as she sported a bikini, flaunting an amazingly flat, toned belly.