Joanna Gaines Shows Natural Volume of Her Hair and Reveals How Long It Takes Her to Fix It
TV star Joanna Gaines shared a candid photo herself in her latest media update as she gave fans a glimpse through the healthy volume of her long natural hair.
"Fixer Upper" star Joanna Gaines was all about keeping it real in her recent Instagram update as she took to her story to share a pre-grooming photo of her natural hair.
The photo showed Joanna posing hilariously indoors with her large "mane" of hair reaching down her waist. She stood proud of the messy tresses that fanned her face and almost hid it from the camera.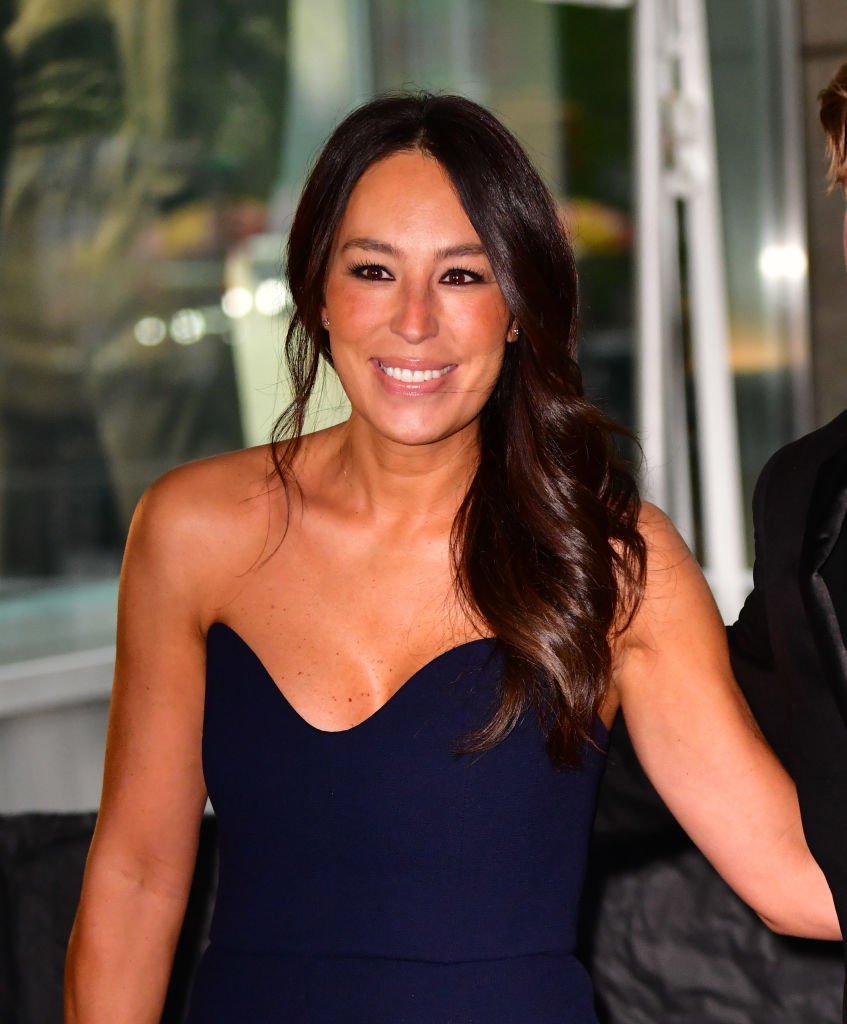 Joanna had a smile on her face as she stood akimbo, sporting a grey T-shirt and a pair of back pants. The reality star noted in her post that it took 1.5 hours to get her hair "tamed."
This is not the first time the "Fixer upper: Welcome Home" personality would be revealing unfiltered images of herself. Last November, she made a throwback post from her childhood.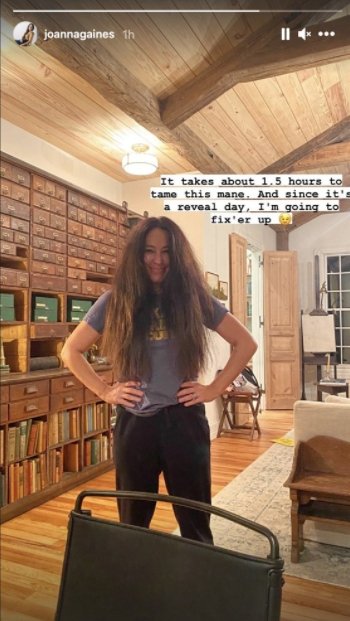 The image was in comparison to her older self as she let fans know not much had changed. Parts of her natural hair were also on display. She also sent out a thoughtful message through her post.
Over the years, Chip and his wife have gathered fans' admiration with their "Fixer Upper" styles.
In older times, Joanna has shared her take on the importance of keeping things real on social media rather than presenting a "perfect" image of herself and her family. 
The TV star recalled when her fame started and mentioned that she subconsciously posted only picture-perfect images at the time. Joanna shared that she knew she needed to backtrack when she became too conscious.
These days, the former HGTV star has embraced authenticity as she stays mindful of comparison. Joanna noted that she would often keep off her phone once she felt the pressure of comparison. 
When it comes to hair chronicles, the reality personality is not the only one who has some experience. Her husband and fellow star Chip Gaines also has his hair moments.
Chip, who mostly rocks his auburn hair in a boyish cut, has had wind-tousled hair moment, helmet, the mullet, swoopy hairstyles, roguish waves, and clean looks. He never seemed to mind any of them. 
Over the years,
Chip
and his wife have gathered fans' admiration with their "Fixer Upper" styles. Many people have also
been inspired
 by how they pay attention to details, including Curb appeals, fibers in the home decors, and the finishings.